NEW YORK ― Much has been said about the "enthusiasm gap" that exists among Hillary Clinton supporters. But watching nearly 200 women and men march across the Brooklyn Bridge waving signs with quippy taglines like "B*tch, pleats," "Grab him by the ballot" and "Nasty women get sh*t done," there was no enthusiasm gap in sight.
A month ago ― before the first debate had even taken place ― Sami Kriegstein felt like she was the only person in her professional circle who was "out" for Clinton.
"I'm really vocal and I couldn't understand why other people weren't more vocal about their support," said Kriegstein, 30, who with the help of three friends, decided to create an event to celebrate Clinton and her iconic professional uniform.
Kriegstein, along with co-creators Kate Dearing, Mike Jacobson and Lauren Stephenson, wanted to make National Pantsuit Day a positive, celebratory affair. The key was to rally men and women around Clinton ― not just against Donald Trump.
"I wanted to focus on why you should be a Hillary supporter," said Kriegstein. "[Clinton is] all business. She's disciplined, she's intelligent and she's a woman trying to break through in a man's profession. And I think the pantsuit really represents all of those things. The idea of National Pantsuit Day was really just to make it cool and fun to support Hillary."
And have fun they did. According to Jacobson, around 200 people showed up in New York to march from Manhattan's Foley Square, across the Brooklyn Bridge and over to a Clinton campaign field office where Michelle Kwan ― yes, that Michelle Kwan ― came out and encouraged participants to volunteer. Events also took place in Philadelphia, Detroit, Boston, Dallas, San Francisco and Los Angeles.
New York marchers wore brightly-colored pantsuits and held cut-outs of Clinton, Eleanor Roosevelt, Michelle Obama and Beyonce. They shouted "I'm with her," as people stopped on the side of the Brooklyn Bridge to take photos and cheer.
Cath Kane, 45, who came to the march with her husband and their 5-year-old daughter Zora, told The Huffington Post that it was the positive tone of the event that drew her to participate:
This rally was the perfect antidote for our whole family at this point in the race. It was the opposite of the toxic negativity and factionalism we have experienced in the run-up to the election. I'll bring my daughter into the polling booth with me to vote for Hillary on November 8th, but before that happens I wanted my daughter to see that it isn't just me electing the first female President. I wanted her to see the happy range of faces, races and genders, the gorgeous diversity that makes up her city and ultimately her nation. She is old enough to remember all this, and so instead of the meanness and discord pervading the news, I wanted my daughter to remember some of the joy and solidarity leading up to this historic day.
The evening wrapped up at Hill Country Barbecue, dubbed "Hillary Country" by the Pantsuit Day crew, where participants ate, drank and posed with a Hillary Clinton cut-out. Kriegstein and her co-organizers passed out cards to all National Pantsuit Day participants with instructions on how to donate their pantsuits ― or simply donate money ― to Dress for Success, a non-profit dedicated to economic gender equality by providing professional attire to women who might not be able to afford it themselves.
The organizers of National Pantsuit Day hope their efforts get people pumped to get out to the polls come November 8.
"I want to vote for [Clinton] because I'm f**king excited for her and all the work she has done," said Dearing.
Jacobson interjected, echoing Dearing's sentiments: "I'm voting for her because she's possibly the most qualified candidate of all time."
Scroll down for more photos and video footage from National Pantsuit Day: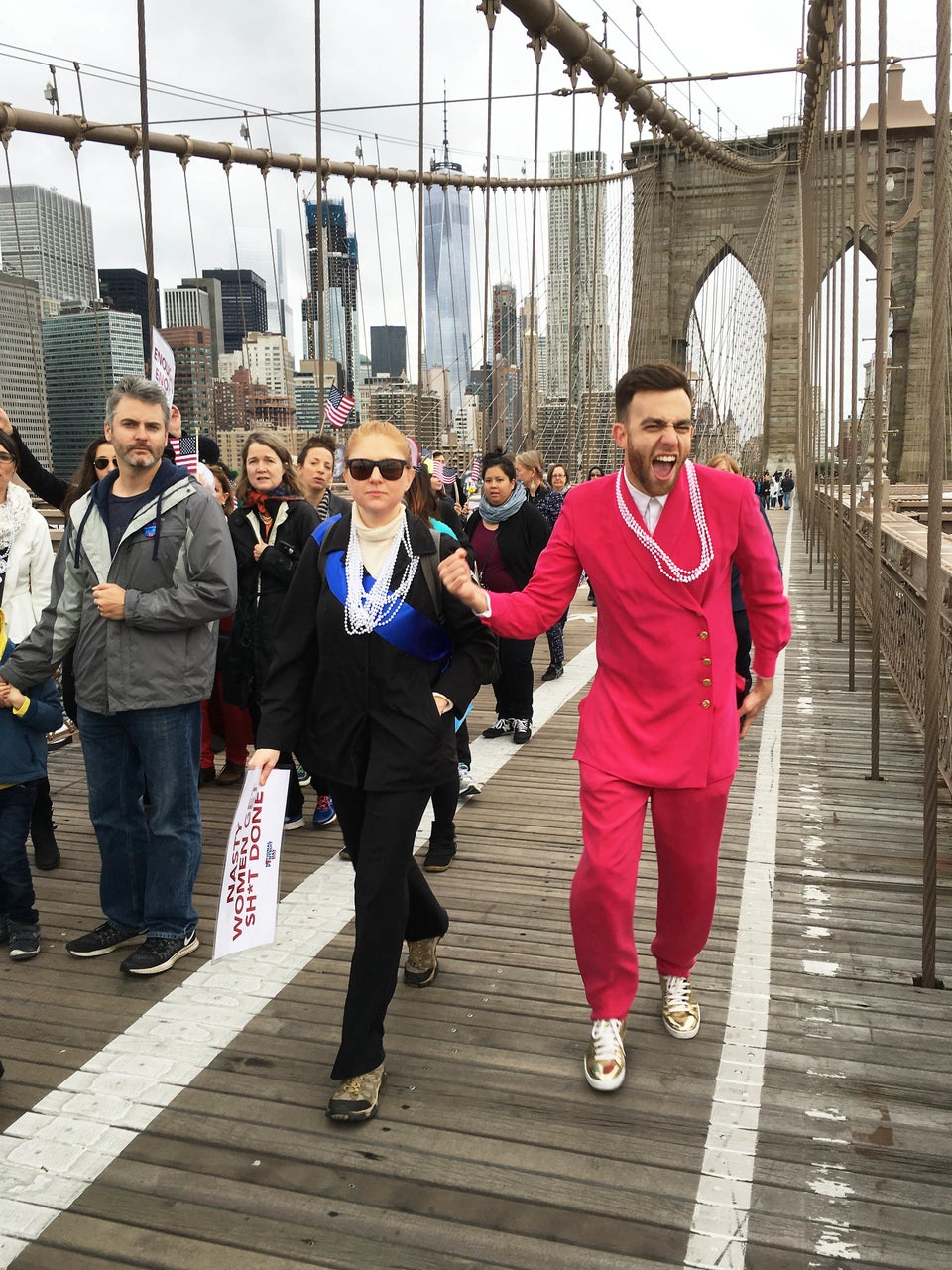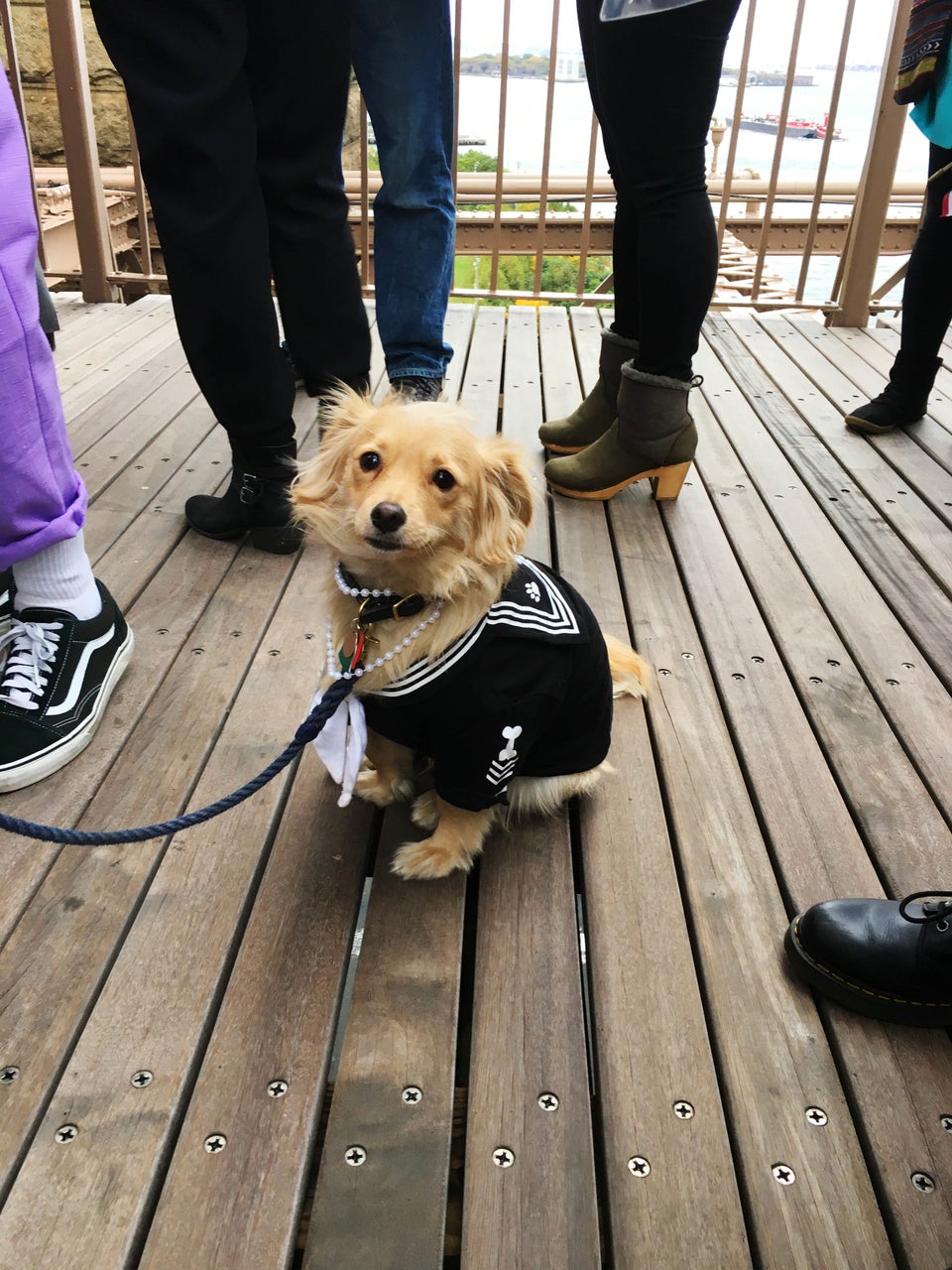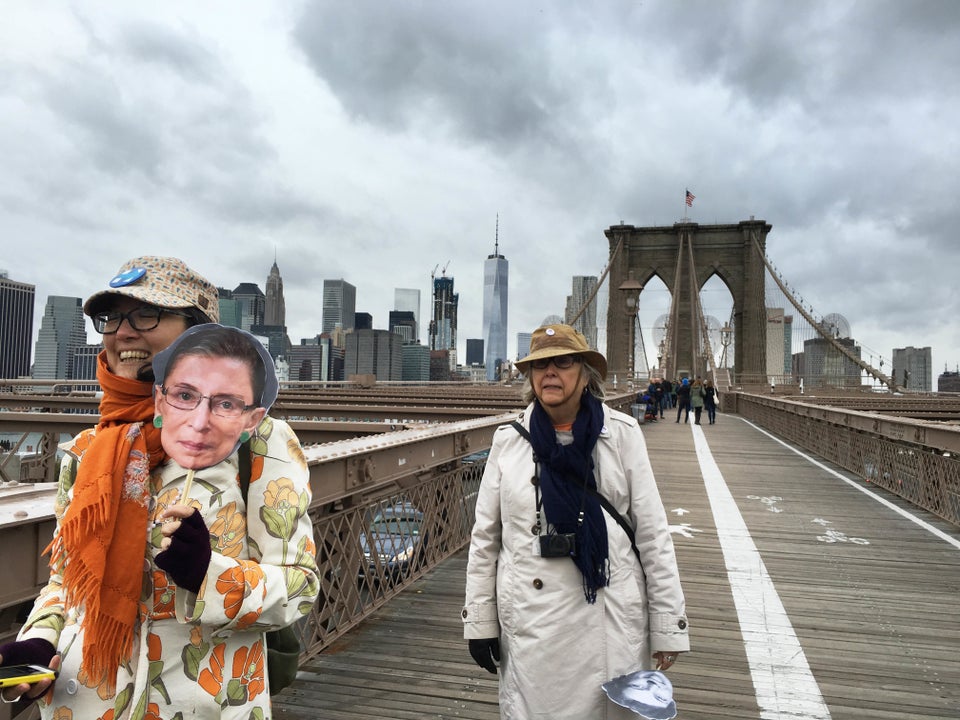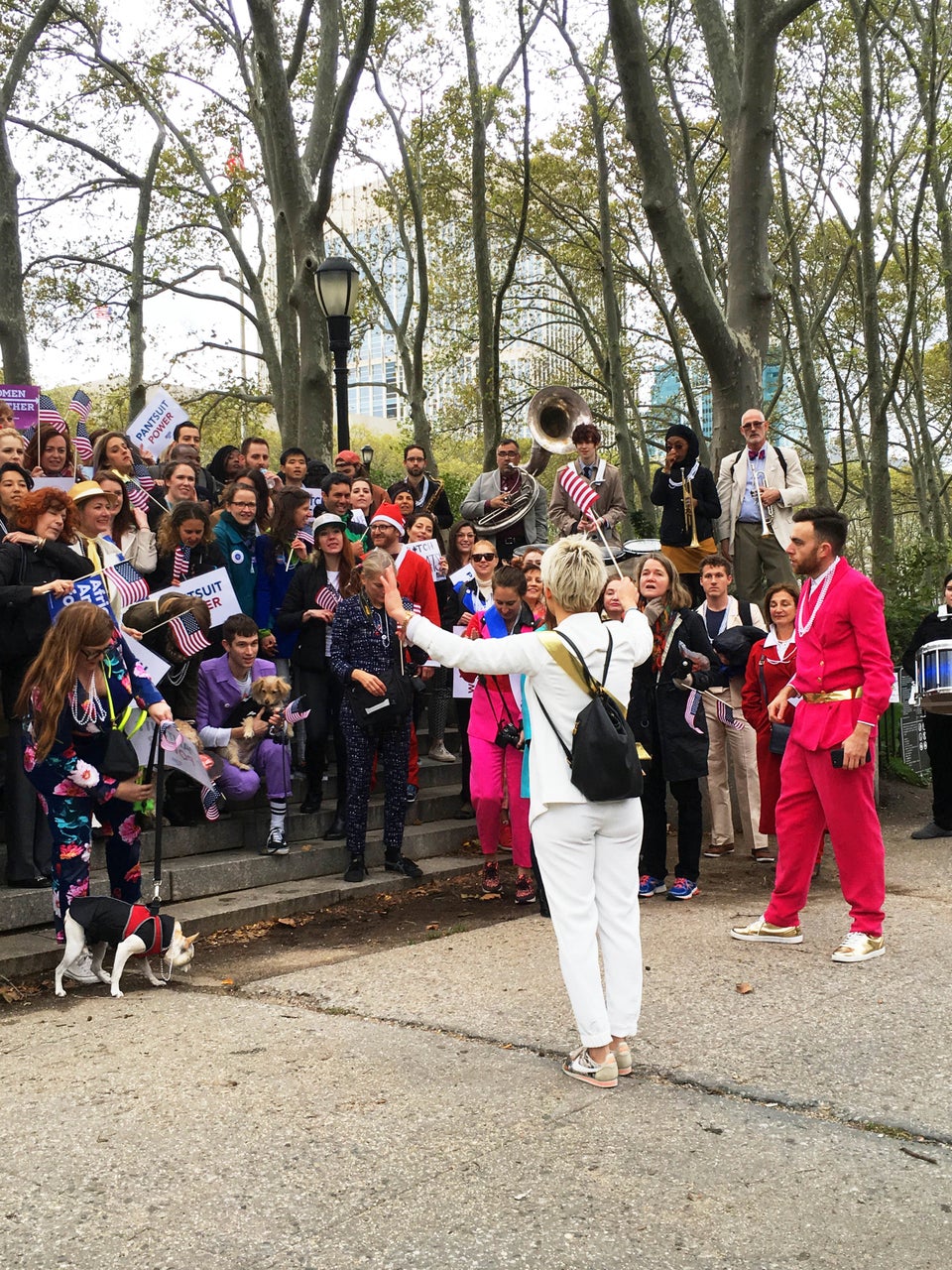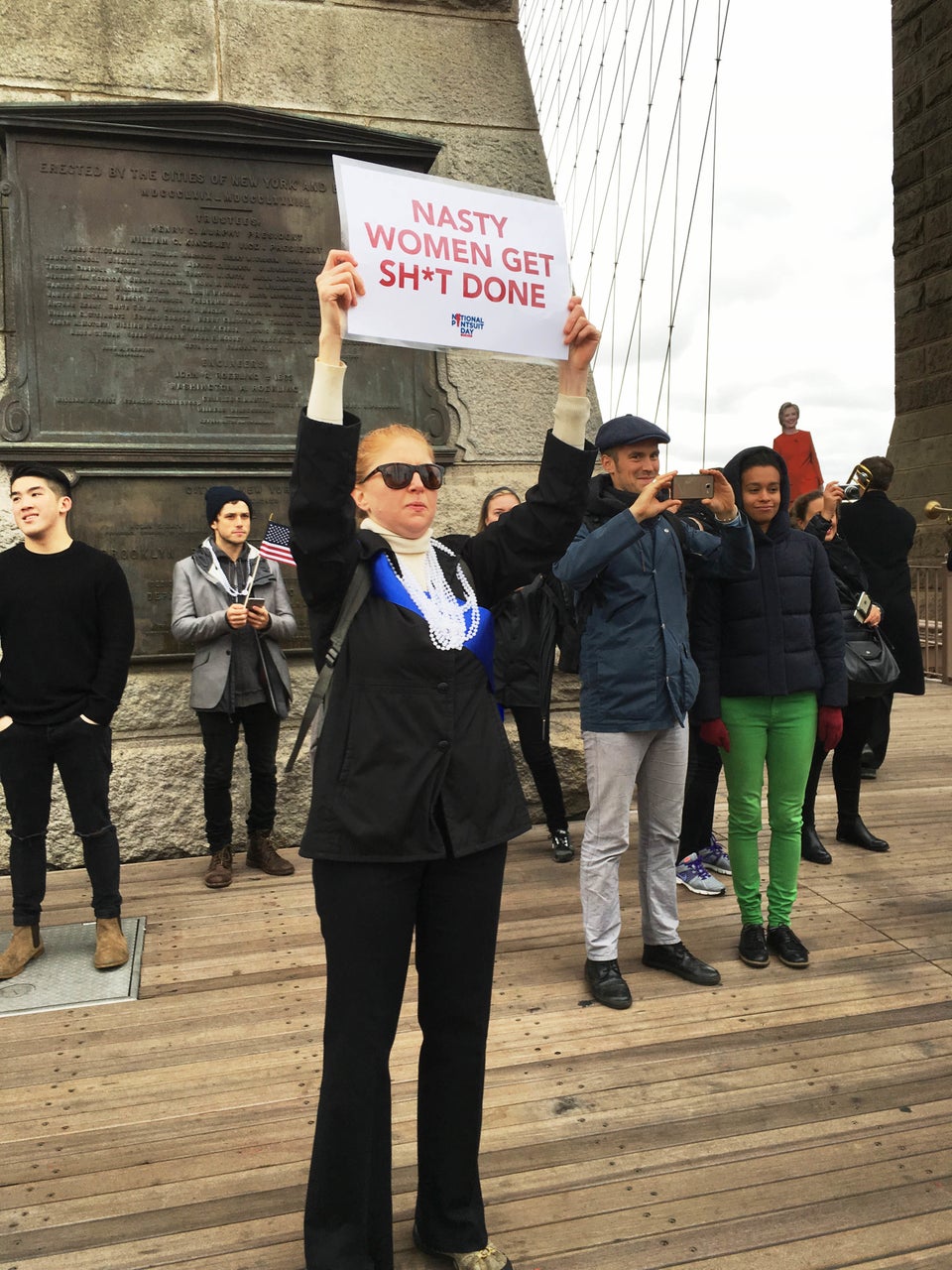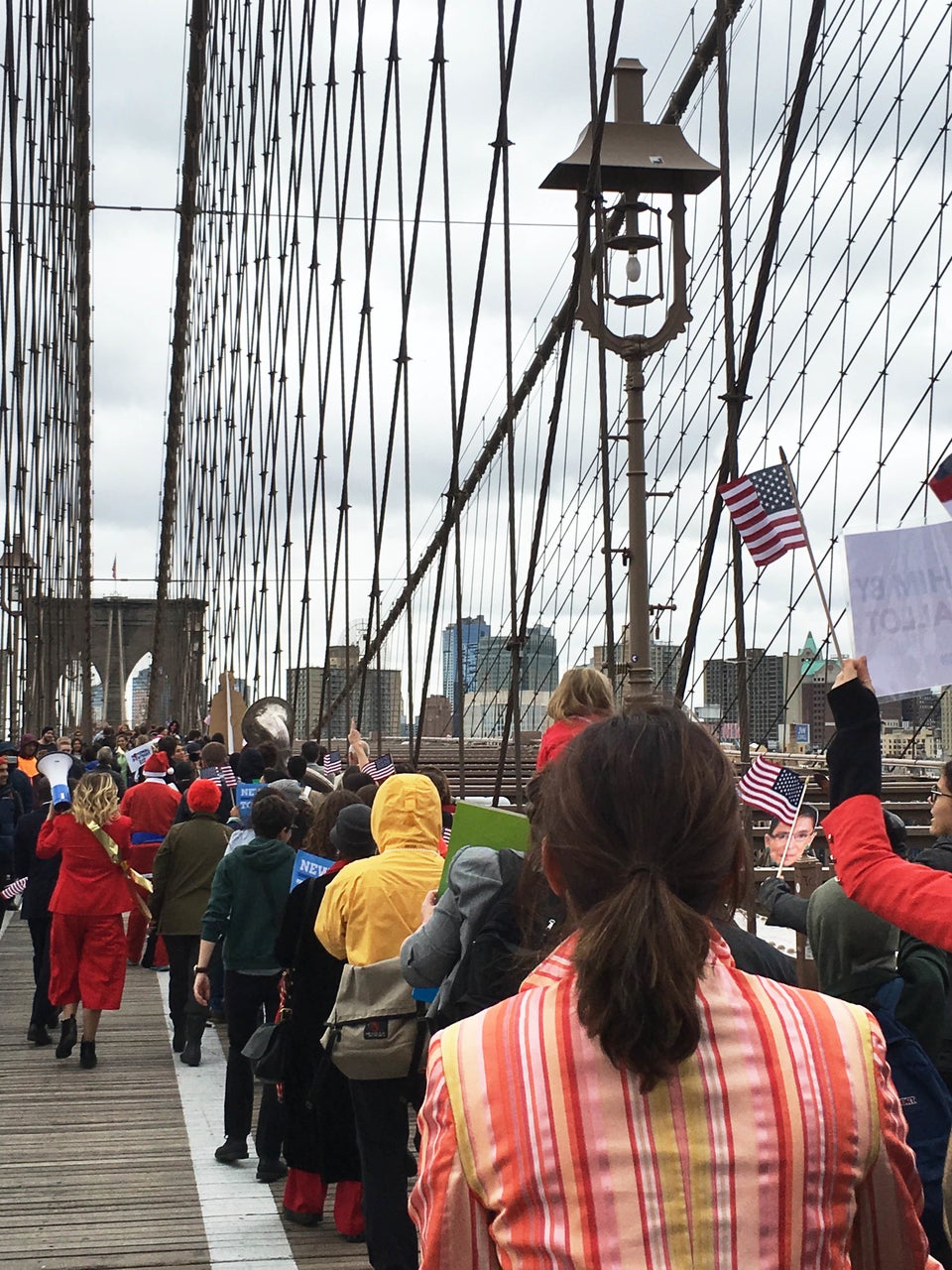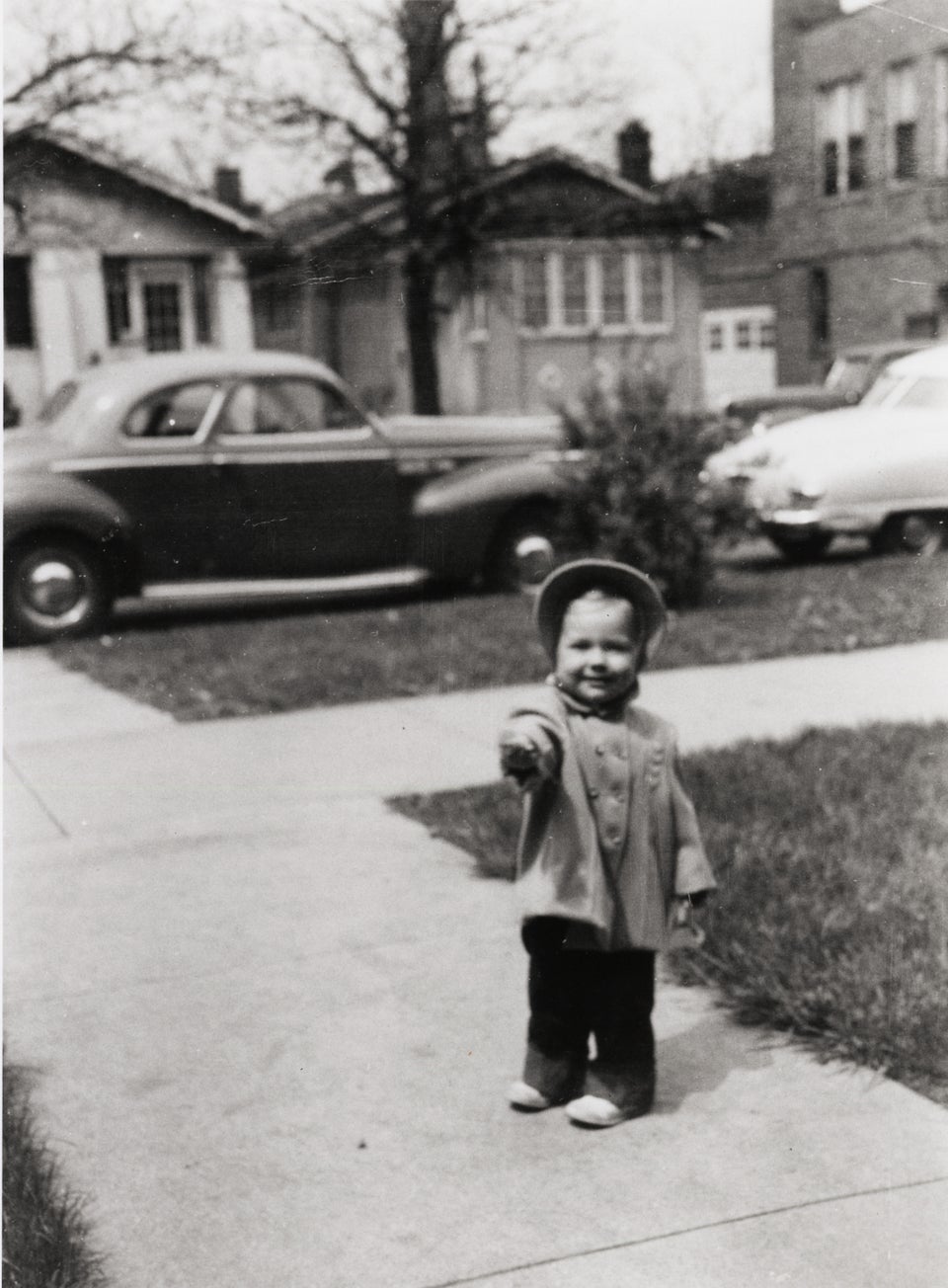 Hillary Clinton Style Evolution
Popular in the Community