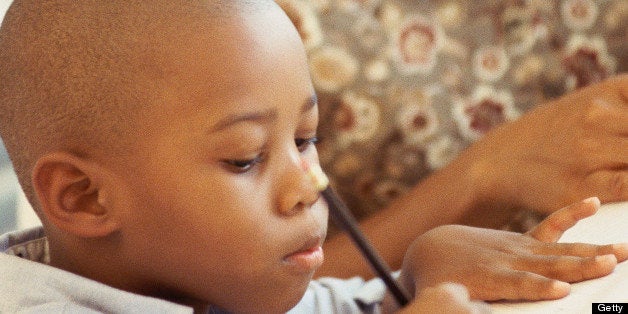 As parents across the nation get ready to observe National Parents Day on July 28th, there's a new and important reason to celebrate. For the first time in our nation's history, parents have successfully embarked on a new era of involvement in their children's education. Through the groundbreaking Parent Empowerment Law, which California passed into law three years ago, parents are playing an active role in transforming failing schools -- a concept unheard of just a few years ago.

For as long as I can remember, parent involvement has been at the heart of almost every major education reform effort. Educators, administrators and policy leaders have long agreed that engaged parents are critical to a child's success in school. For too many years, however, parent engagement has been a very limited concept. Parents could help their children with homework, they could organize a bake sale or join the PTA, but beyond that, parents did not have a real seat at the table when it came to education decisions about teacher accountability, curriculum choices or school organization.

The parent "trigger" component of the new law changed that dynamic. For a persistently failing school, if a majority of the parents (51% or more) sign a petition, they have the power to essentially unionize and call for transformations to their children's school, enabling parents to bring in new leadership or new staff or convert the school to a charter school.

Not surprisingly, defenders of the status quo have been vocal in their opposition. But rather than debate the merits of giving parents the same right to organize and unionize that teachers now enjoy, many opponents, even some well-known and respected voices in the field of education reform, have rooted their opposition to Parent Empowerment in a series of conspiracy theories. Most popular among the conspiracy theorists is the argument that the Parent Empowerment movement is a neo-conservative effort to turn public education, as we know it, into a network of for-profit charter schools. Parents, according to this conspiracy theory, are unwitting pawns in this plot.

It's time to examine the facts and put this argument to rest.

Since the Parent Empowerment law passed in California, a number of schools have successfully implemented the law to enact reforms. Each school has or is undergoing a different transformation solution, based on the parents' collective efforts and the unique needs and issues of that school.

In Adelanto's Desert Trails Elementary School, parents opted for a non-profit charter.

In a historic first, the parents at 24th Street Elementary School in Los Angeles chose a collaborative partnership between the Los Angeles Unified School District (LAUSD) and non-profit charter operator Crown Prep Academy, to transform their school starting in August. LAUSD will be responsible for Pre-K through grade 4, while Crown Prep Academy will oversee grades 5-8.

Haddon Avenue Elementary School, also in Los Angeles, voted to "pause" their Parent Trigger petition efforts to work on a collaborative in-district reform plan for their school with teachers and the district.

And, most recently at Weigand Avenue Elementary School in Watts, parents opted to bring in new leadership, while retaining the public school model.
Each of these schools will reopen in the coming weeks to a new school year with students, parents, teachers and staff dedicated to one common goal: improving our children's education.
Similar, yet distinctly unique parent empowerment efforts are taking place across the nation.

Since its historic first passage in California in 2010, various Parent Empowerment laws have been enacted in seven states, and are now being considered by over twenty states.
The remarkable speed at which the idea is catching on is because parents are refusing to sit idly by while the future of their children is on the line. They're demanding a seat at the table when decisions are being made that impact the education of their children, and they're the one advocate in a child's life who's beholden to no special interest... other than that of their child.
Parents understand they cannot do this alone. Partners are needed. To reach the destination of a kids-first agenda, all must ultimately march together. Parents trapped in failing schools across America want to work with good teachers, good principals and progressive unions to transform their schools for their kids.

The opening of these schools, each with different solutions to long-entrenched problems, is just a first step in a long-term process. But it is an essential one. It means that parents have a real voice in the decisions that impact their children -- and for the first time, they're having a direct impact. I can't think of a better way to celebrate National Parent's Day!
Ben Austin is the executive director of Los Angeles-based Parent Revolution.