If you plan to visit all the national parks on your next road trip, you just might be out of luck, unless you have access to a space shuttle. Two lawmakers have proposed a bill that would establish a national park on the moon.
The bill would protect artifacts left on the moon's surface by the Apollo missions between 1969 and 1972.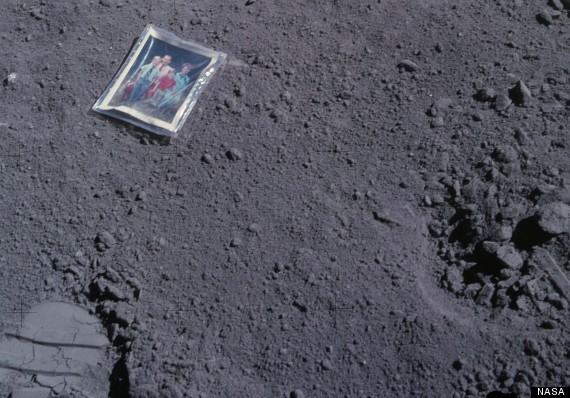 Apollo 16 astronaut Charlie Duke's left his family portrait on the surface of the moon, April 23, 1972. Artifacts like this would be preserved under the Act.