The Department of the Interior temporarily suspended all activity on its Twitter accounts after one of its agencies, the National Park Service, retweeted seemingly critical messages about President Donald Trump on Friday.
One retweet involved a post with side-by-side photos suggesting that Trump's inauguration was poorly attended compared to Barack Obama's. The NPS also retweeted a post stating that "civil rights, climate change, and health care" had been "scrubbed clean" from the White House website.
The mandate to stop tweeting came from the Department of the Interior communications team, said NPS's chief of public affairs, Tom Crosson.
"Two retweets from the National Park Service's main Twitter account Friday were inconsistent with the agency's approach to engaging the public through social media," Crosson said in a statement emailed to The Huffington Post.
"Out of an abundance of caution, while we investigated the situation involving these tweets, the Department of the Interior's communications team determined that it was important to stand down Twitter activity across the Department temporarily, except in the case of public safety," he added.
Official Twitter accounts that fall under the provenance of the Department of the Interior include the National Park Service, the U.S. Fish and Wildlife Service and the U.S. Geological Survey, according to The Washington Post.
It's unclear exactly when the ban began, but Gizmodo noted that at least one NPS account said at around 6:30 p.m. Friday that it would be moving road condition updates to its Facebook page.
The NPS, which deleted the offending retweets, resumed tweeting Saturday morning, writing, "We regret the mistaken RTs from our account yesterday and look forward to continuing to share the beauty and history of our parks with you."
Though Trump's choice for interior secretary, Rep. Ryan Zinke (R-Mont.), alarms environmental advocates somewhat less than other some of his other Cabinet picks, he still has conservationists concerned. Zinke has a strong record of voting against environmentalists during his time in office, and though he said he's against the sale or transfer of public lands, he suggested at his confirmation hearing that he would support drilling or mining on them.
How will Trump's first 100 days impact you? Sign up for our weekly newsletter to find out.

Before You Go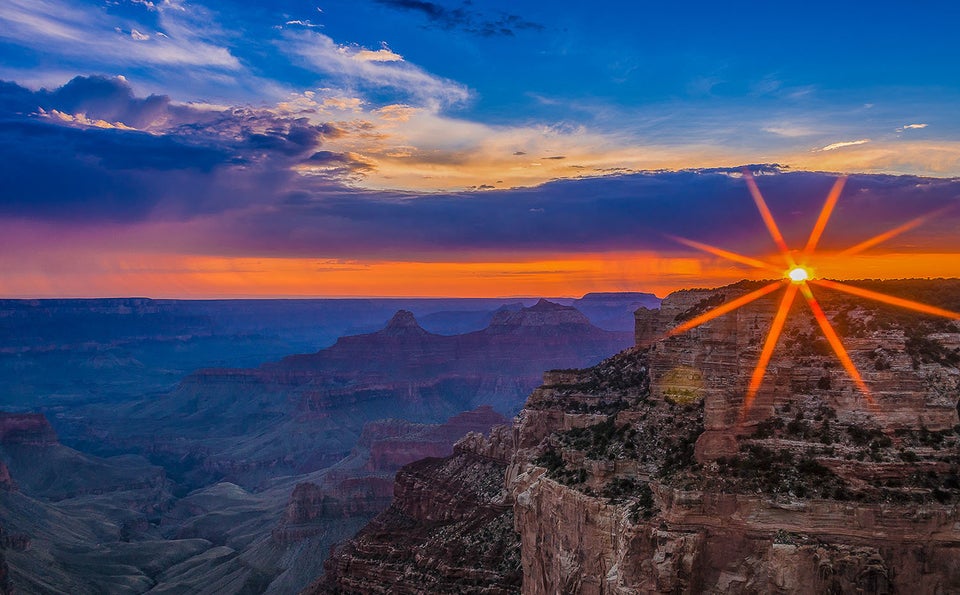 Happy 100th Birthday National Park Service!
Popular in the Community