As a life-long Westerner, and former National Park Service ranger, I've spent a lot of time in and around some of America's most treasured places. I dedicated my career to protecting these parks.
The future of our national parks, and all of the great open spaces of the west is important to me. These powerful American landscapes helped shape our national character, and defined a way of life, and a life style so many of us value. In many ways, these places define America and give meaning and vision to our lives.
With those concerns in mind, this week I took our cause of balanced oil and gas leasing to the Hill and joined the National Parks Conservation Association to brief Congressional offices about our work and the threat fracking and drilling poses to America's national parks.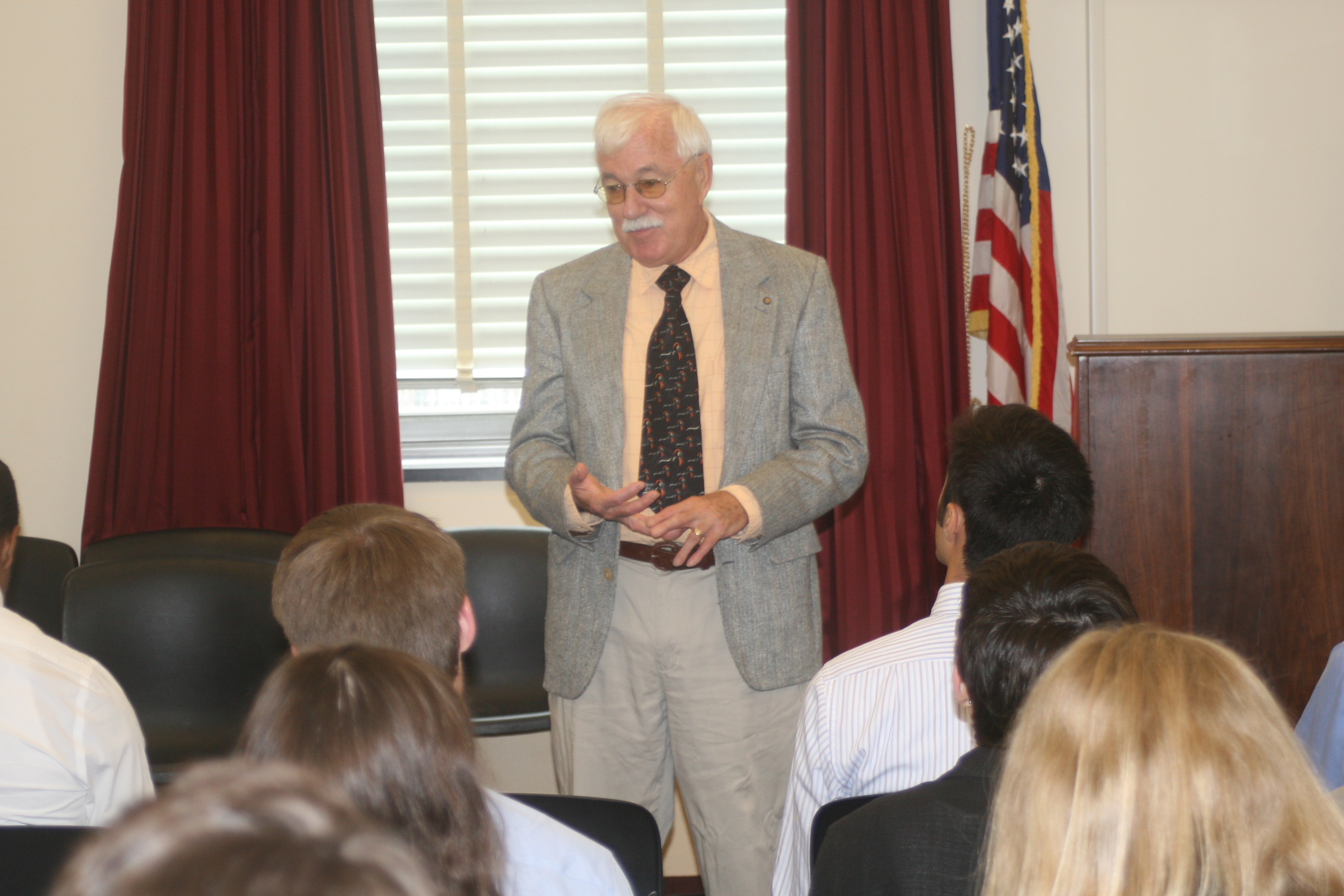 I was heartened by what I saw. Staff from more than 30 offices attended to learn about the need to place oil and gas drilling on equal ground with the future of our parks. In fact, it was standing-room-only. This kind of dialogue and interest is progress.
I have been blessed with the opportunity to work and live in communities across the West, from the Grand Tetons in Wyoming, to the Grand Canyon in Arizona, to Dinosaur National Monument in Colorado. It was good to share some of those experiences and see folks paying attention to the need for smarter approach to energy development.
I told those in attendance that we can do this by allowing responsible drilling in the appropriate places, while protecting those treasured landscapes that are part of the American heritage, and an important driver in so many of our local economies.
The Obama administration should be planning ahead to allow for drilling in places where it won't threaten our cultural and natural treasures. But instead, drilling is encroaching on national parks and monuments, including, near Mesa Verde National Park, Dinosaur National Monument, Chaco Canyon National Historic Park, and Pinnacles National Park. This past spring, federal officials in the Colorado office of the Bureau of Land Management wanted to allow drilling rigs right next the visitor center at Dinosaur National Monument.
Just this week, a new poll showed a bipartisan majority of Western voters are more interested in preserving land for recreation and the enjoyment of future generations than in using them for oil and gas drilling. It's clear from this poll that people living in the west believe that oil and gas production can be done on public lands while also preserving the values of those iconic landscapes we've put aside as national parks.
What tourists want to see a drilling rig or take a whiff of gas in the air when they bring their families on vacation? National Parks drive local economies across the United States, especially in the West. National Parks generated $30.1 billion in economic activity each year. Visitors support local hotels, restaurants, stores and outfitters. Our great outdoors in the West also offer an unparalleled quality of life, which is why manufacturing and technological companies relocate there, providing job opportunities.
It's a simple fact: our communities rely on national parks, and other open spaces to attract high-paying businesses, entrepreneurs and visitors to come to enjoy our world-class recreation resources just as much as we rely on energy development -- done responsibly, in appropriate places. There are some places too special to drill.
Energy development on our public lands also provides economic benefits to our Western communities by creating jobs and providing American energy. I believe we can extract oil and gas responsibly from public lands and also provide the protection national parks need and deserve with a balanced approach to leasing.
My fellow rangers and I at Park Rangers for Our Lands believe we need to "look before we lease" our public lands to oil and gas development. If we take the time and do the work to plan ahead, we can stop problems before they start and protect the future of our parks.
We know some of these solutions will be hard to find, but that doesn't mean we can just give up. We need the BLM and the National Park Service to work together to do the responsible planning needed to preserve the landscapes that can affect the values of the parks we have worked hard to set aside. If they will do the landscape level planning, we can safeguard those sensitive lands around the national park. It's a balanced and reasonable alternative that extends protection to our parks while developing the energy resources our country needs.
Popular in the Community