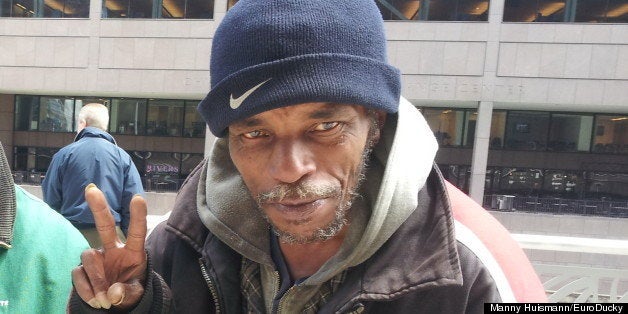 Turns out, Huismann was in the spirit — just one day early.
"I turned around, walked up [this] gentleman and just asked 'Are you Ronald? Ronald Davis?'" Huismann said upon finding Davis Wednesday. "With a big smile, he said 'Yes,' and he was excited as I was."
With the day off and "nothing to do," Huismann responded to a Chicago Reddit call to action, telling HuffPost Chicago via e-mail he had planned "about two hours for the scavenger hunt," but was able to find Davis in just 30 minutes.
"I walked past two men whose heads were down, and some how I caught a glance at Ron's face and facial hair from the side," Huismann said. "I actually walked passed them thinking it wasn't them, but if it was, I didn't want to miss my chance."
Davis was with an unidentified acquaintance when Huismann found them, and when Davis asked for help getting a meal, Huismann handed him a care package of fruit, ready to eat waffles, blueberry muffins, Arizona sweet tea, a bar of German chocolate and "a big airline snack box I got last time I flew," said Huismann, who works as a flight attendant.
Curious as to how Huismann knew Davis and was able to spot him in a crowd, Davis' friend pressed the do-gooder for details, which Huismann said prompted Davis to tell the story of being filmed last year as part of an assignment from a media ethics course at DePaul University.
Huismann told Davis of the response his story was generating and told HuffPost, "We as a community wanted to let him know that he is human, and that we care." Huismann said he didn't linger with Davis and his friend after handing off the care package:
"After that I just left to continue to explore downtown with a feeling of — I don't know how to describe it — just that there's still good in the world out there."
Huismann had recently been on the receiving end of similar good, himself.
A newly-minted Chicagoan who moved to the city roughly two months ago, Huismann said "this whole thing began" about two weeks ago after he missed the bus heading home from work on a rainy day.
"Standing outside in the freezing rain, a cab driver named Adrian came up to me and offered me a ride home at no charge — he didn't even let me tip him!" Huismann said. "This once again gave me that feeling that there is still good out there in this world. This was my way of repaying Adrian and just 'paying it forward.'"
More on the series inspired by Davis' video:
Before You Go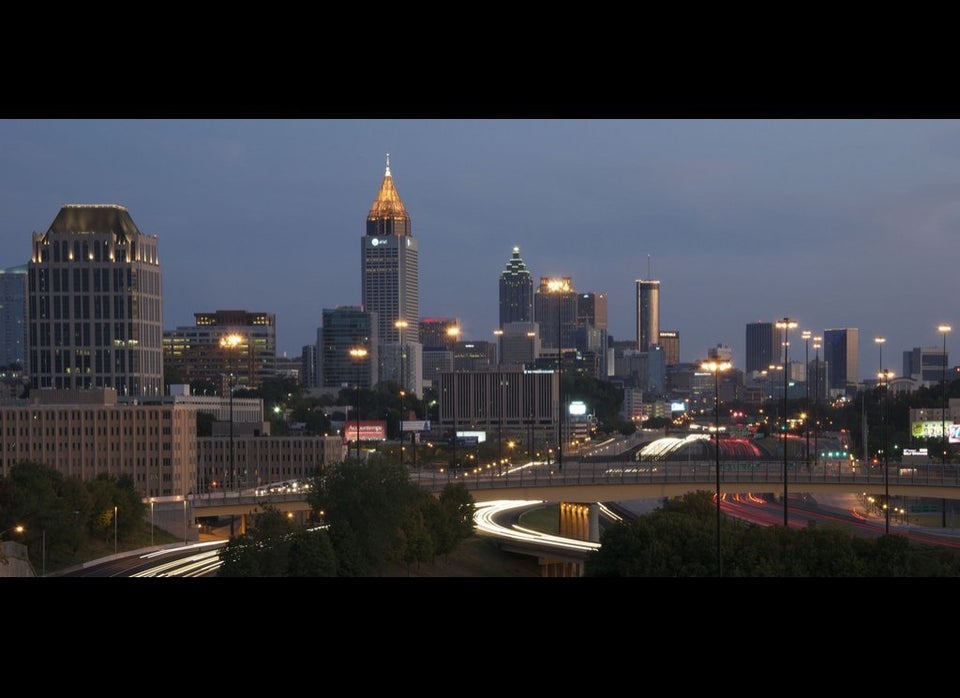 States With Highest Child Homelessness
Popular in the Community