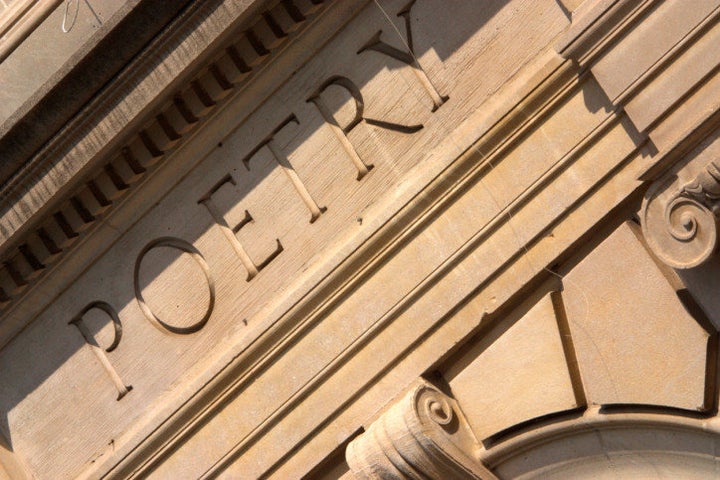 National Poetry Month is here, and two newly announced poetry prizes are getting a lot of attention. You might even qualify to win one of them.
The first annual Montreal International Poetry Prize will award $50,000 for one winning poem. That's right, $50,000 for one poem. You don't need a book or some fancy poetry career to qualify. You don't even need to have been published. You only need to have written a great poem. The idea was dreamed up and organized by three Montreal residents: the poet Asa Boxer, writer Len Epp, and a business consultant named Peter Abramowicz. The trio hopes the lucrative prize will bring some attention to the Montreal arts scene and to poetry.
The contest is being run as a non-profit enterprise, and an anonymous donor is providing the prize money, but there are still costs to cover. The entry fee is $15 or $20 depending, interestingly, on whether your country of residence is considered a developing nation. It seems an odd way to determine one's personal wealth, especially since the bank accounts of most poets I know would probably qualify as developing, but you have to appreciate the sentiment.
Organizers have worked hard to make the Montreal Prize a truly international competition. Entries will be randomly assigned to 10 poets from around the world -- including Malawi, Guyana, Northern Ireland, India and Canada -- for a first screening. Finalists will be given to the prize's ultimate judge, former British poet laureate Andrew Motion. The 10 first-round judges have pledged to review at least 1,000(!) poems. Mr. Motion won't be so taxed -- he'll get about 50.
The competition does have a few guidelines. Mr. Motion speaks English, of course, so all entries have to be written in some form of English, though English-based dialects are welcome. And in order to save the first-round judges, already buried under the weight of 1,000 poems, from a bleary-eyed night spent reading your epic, submissions are limited to 40 lines. That works out to a little under a page (with no line breaks), plenty of room for you to flex your metaphorical muscles.
If you're in poetry for the fame rather than the money (I couldn't type that with a straight face), and you happen to live in the English city of Milton Keynes, you should consider submitting to this month's other high-profile contest, which will select a wedding poem for Prince William and Kate Middleton. The mayor of Milton Keynes has asked residents to submit the nuptial verse. Why? Well, Milton Keynes is the home of the Newport Pagnell firm, a 150-year-old family business that is one of four producers of fine vellum parchment in the world; just one sheet can take up to six weeks to produce. They are making the parchment for the official royal wedding certificate, and the winning poem will be printed on a sheet of that same remarkable parchment and presented as a wedding gift to the royal couple.
The deadline for the royal wedding contest is April 8, so get those poems in this week, Milton Keynesians. The rest of you will have to settle for fighting it out for the 50 grand.