"If you want a definition of poetry, say, 'Poetry is what makes me laugh or cry or yawn, what makes my toenails twinkle, what makes me want to do this or that or nothing,' and let it go at that."-- Dylan Thomas
April is National Poetry month, and a good time to rediscover the joys of poetry. Since my adolescence in the 1960s, poetry has been a source of inspiration for me. When I was a little girl, I used to have these little pocket poetry books that I would slip in my purse and pull out to read for inspiration-- whether sitting in a doctor's office or waiting for my grandmother to pick me up from school. I can't remember all the poets' names, but Emily Dickinson and Walt Whitman surely come to mind. Reading poetry was my form of spirituality and provided a bond to my subconscious mind. I could not have talked about it like this back then, but upon reflection, that's exactly what it did. It was my own little world of words strung together poetically.
As a teenager, I became hooked on the poems of Rod McKuen, beginning with his book Listen to the Warm (1967). The book's orange cover filled me with warmth-- me being the flower child burning incense while becoming mesmerized by the strobe light flashing on the posters in my room. Looking back, I remember that the themes of McKuen's poems were love, spirituality, and the natural world-- all the subjects that compelled me then (and continue to compel me), and which opened me up to feelings I didn't know I had until I read his poems and was inspired to write my own.
I had all of McKuen's books, which I was sad to learn my parents sold when they moved from my childhood home. But lo and behold, a few years ago when roaming around Bart's, a bookstore in Ojai, California, I stumbled on almost all of McKuen's poetry books. If I remember correctly, it was a few days before my birthday, so I treated myself to an early gift. I cracked open the first book, and memories of adolescence started pouring in. I recalled locking myself in my room reading his poems and then also bringing his books to my friends' homes so I could share them.
For the next little while I read McKuen's books, and with the help of the Internet, I learned that he had also been a songwriter, something I had been unaware of as a teen. In my heart of hearts, I knew that he had probably died, but in my effort to disavow the passage of time, I still searched for venues where he might be performing, fantasizing about the young man who had brought so much joy into my adolescence. Then one day, in the most serendipitous of ways, I opened the newspaper and saw that he had just passed away at the age of 81. I mourned for McKuen, recalling his powerful influence on my life. Along the way, I discovered that like many highly accomplished poets, he had endured a difficult childhood, and a father who'd abandoned him.
While much of McKuen's earlier poetry focused on positive love, in his later years he turned to some shadow areas, acknowledging the reality of his aging, something many of us have trouble dealing with.
Here's an excerpt from one of his later poems, "Age is Better:"

I discovered I was older, even old. There was
No sudden melancholy or regret, and yet
Some sadness in the wonder that it happened
When I wasn't watching ...
From: A Safe Place to Land, 2001
My only hope is that I come to the same resolve. Loving poetry awakened me to the understanding that this art form is very connected to music, so if you like listening to music with lyrics, then poetry is something that will also draw you in. Many people are intimidated by poetry, but my hope is that by the time you reach the end of this article, you will feel much more comfortable with the form.
Poetry is the voice of the soul and can unleash your subconscious mind. One of the many beautiful aspects of poetry is that it has the ability to tap into your subconscious mind. It also gives you an opportunity to loosen up and allow yourself the freedom to express yourself.
Writing poetry can improve any type of writing that you do, because in addition to allowing you to tap into your subconscious, it forces you to use images and figurative language, which helps your writing come alive. Just like any other type of writing, if you want to write poetry, you need to read a lot of poetry. When reading a poem, it's not so important to understand the poem's meaning as it is to experience what the poet is saying. Try to accept the poem on its own terms. Go with the flow and rhythm of it. If you feel perplexed while reading, that's OK. Just remain open to all possibilities.
When reading and rereading a poem, listen for and feel its rhythm, tone, word choice, and line breaks. Identify what is not said. Read the poem out loud. Next, jot down the feelings you get from the poem. How does it make you feel? Do you want it to go on and on, or are you ready for the ending? Does it make you cry? Does it make you happy or remind you of something? In your journal, write down your impressions.
Poetry can be powerful because it succinctly puts a voice to innermost feelings. It helps provide a dialogue for what you're going through. People tend to write poetry when in the midst of powerful emotions, which is why some of the best poems incorporate deep feelings and/or poignant images. Modern poetry, in particular, does so. Poet Stanley Kunitz says that "the poet writes his poems out of his rage." In essence, this rage is important to ignite the poet's passion as a way to bring forth deep insights.
In his fabulous book, The Call of Stories, author and physician Robert Coles writes about how over the centuries, poets who became ill were also inspired to share their experiences through poetry. He says, "It prompted them to look not only inward but also backward and forward-- to ask the most important and searching questions about life's meaning." Coles is an advocate of all narratives, and in his book he acknowledges the power of poetry and explains why he applauds the merging of poetry and medicine. "Like patients," he says, "poets are probably holding on for dear life to some words."
References
May, R. (1975). The Courage to Create. New York, NY: W.W. Norton.
Peacock, M. (2011). How to Read a Poem. New York, NY: Riverhead Trade.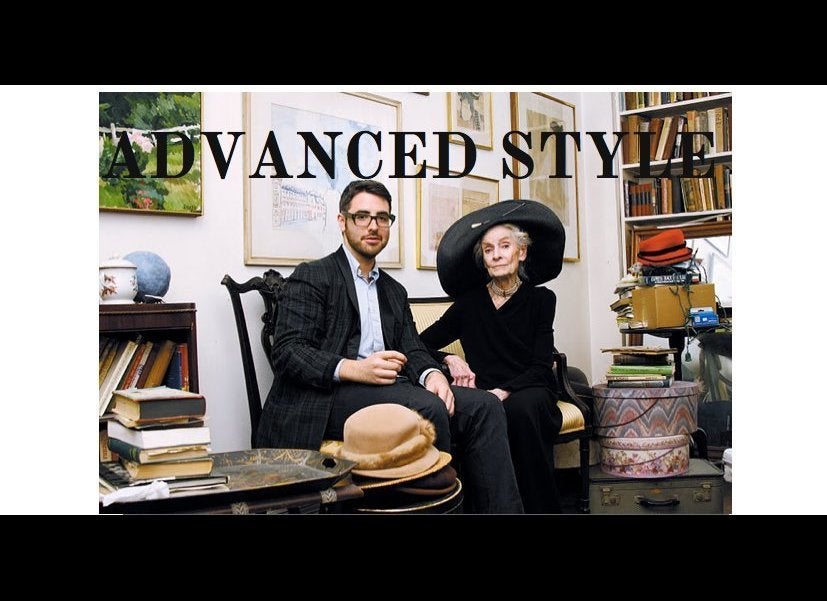 Blogs To Bookmark
Popular in the Community