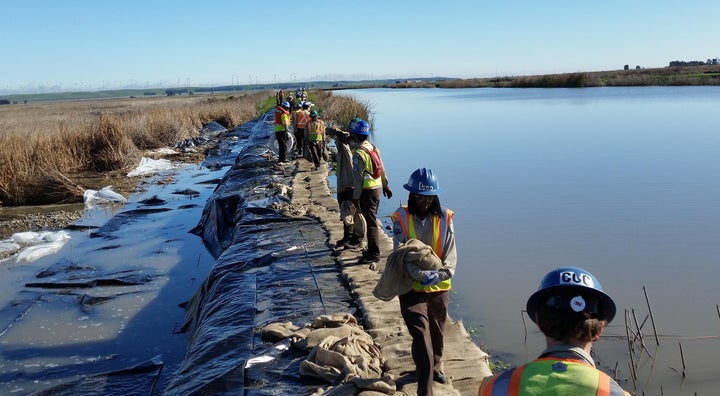 Do you have supplies for when the power goes out? Do you know where to go if you ever need to evacuate your home? Are you ready to help if an elderly neighbor needs your assistance in an emergency?
These are questions the Office of Homeland Security wants us to consider, especially as September – or "National Preparedness Month" – comes to a close this weekend.
Ready.gov – and Listo.gov for Spanish speakers – offer resources to help individuals make an emergency plan and learn what to do when disaster strikes. As Americans confront damage caused by recent Hurricanes, as well as ongoing forest fires across the West, we are sadly reminded about the urgency of preparation.
As Ready.gov states, "Disasters Don't Plan Ahead. You Can." For many Service and Conservation Corps across the country, disaster preparedness is a year-round activity. In recognition of #NatlPrep Month, we're taking a moment to recognize the important disaster mitigation and resiliency work performed by Corps. We also join America's federal agencies in encouraging citizens to prepare for future disasters.
Corps are locally-based nonprofit or state-run organizations that engage young adults and recent veterans in up to year-long terms of service addressing projects that improve public lands and make our neighborhoods cleaner, healthier, more sustainable, and yes – more resilient.
Every year, the more than 130 Corps of The Corps Network – the National Association of Service & Conservation Corps – collectively enroll over 25,000 participants. Many of these "Corpsmembers" are supported by AmeriCorps, a federal national service program that provides participants a modest stipend and a scholarship for their service.
Corpsmembers usually participate in a wide variety of projects during their term of service. Depending on where the Corps is based, Corpsmembers could engage in building trails and campgrounds, managing urban farms, combatting invasive species, monitoring wildlife populations, or installing energy-saving home retrofits. A significant portion of Corpsmembers will engage in some type of disaster response or resiliency project.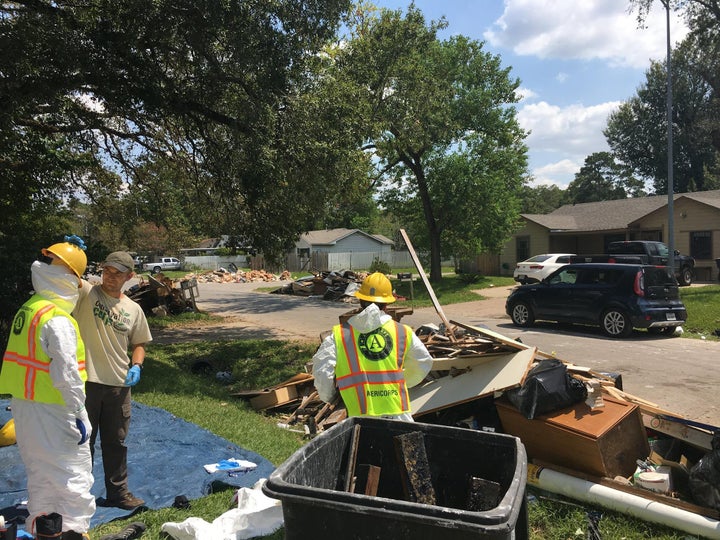 For instance, more than 800 AmeriCorps members have been deployed to assist areas affected by Hurricanes Harvey and Irma, and more will likely soon receive assignments to help Puerto Rico and the U.S. Virgin Islands. These young adults – many of whom deploy from Conservation Corps across the country through the AmeriCorps Disaster Response (A-DRT) program – are engaged in a range of activities, including conducting damage assessments, managing volunteers, assisting in shelter operations, clearing debris and gutting buildings.
The projects Corps complete to help mitigate future disasters are diverse in size and scope. Last year alone, participants in Service and Conservation Corps performed wildfire mitigation projects on nearly 28,000 acres. This included conducting prescribed burns, and removing hazardous brush and trees that can act as fire fuels.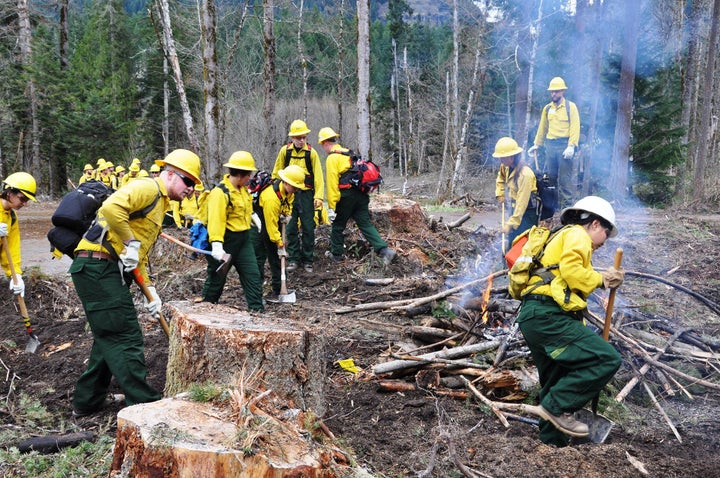 Corpsmembers also performed erosion and flood control measures on over 8,100 acres. Among other activities, this involved laying permeable surfaces, stabilizing stream banks, clearing storm channels, and installing plants to anchor soil.
Through public-private partnerships, Corps are engaged in countless localized disaster preparedness and mitigation projects. For example, a Resilience AmeriCorps VISTA member with Conservation Legacy is currently working with the Big Pine Paiute Tribe to establish emergency preparedness strategies that include using renewable energy in the event non-renewable energy sources are impacted.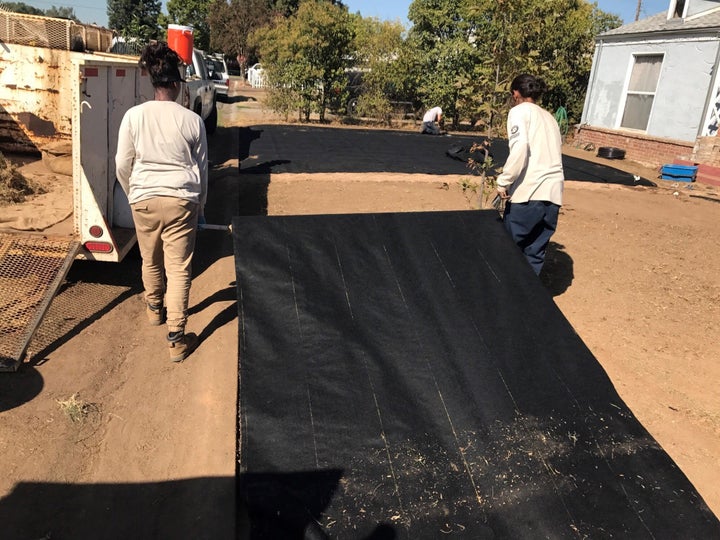 In Wisconsin, AmeriCorps members with Great Lakes Community Conservation Corps recently underwent a disaster simulation exercise as a capstone to summer-long trainings in emergency response. In California, Fresno Local Conservation Corps has engaged young adults in making public and private properties more drought-resistant through xeriscaping and installing emergency water tanks. In Pennsylvania, AmeriCorps members with PowerCorpsPHL work with the Philadelphia Water Department to complete projects that advance the city's initiative to improve storm water management infrastructure.
There are also large-scale resiliency efforts. The Corps Network, The Nature Conservancy and the Student Conservation Association recently launched GulfCorps: an initiative to, over the next three years, engage 300 young adults from the five states bordering the Gulf of Mexico (AL, FL, LA, MS, TX) in coastal conservation, restoration and resiliency. Made possible by a RESTORE Act grant administered by NOAA, the initiative is designed to help areas affected by the Deepwater Horizon disaster.
Through public-private partnerships, Corps can help federal, state and local government complete mitigation and preparedness projects in what is often a more timely and cost-effective manner. Corps usually work with partners under a cost-sharing model; this means Corps match government funding with outside resources from foundations, businesses and other donors. There is currently a bipartisan bill in Congress – the 21st Century Conservation Service Corps Act – that would enhance and streamline these cost-saving partnerships that put additional trained individuals to work helping communities in need. Among other agencies, the bill would make it easier for Corps to work with the Federal Emergency Management Agency (FEMA).
This September, we thank the hundreds of Corpsmembers currently assisting in disaster response and resiliency projects. We also join our federal partners in reminding everyone about things all of us can do to prepare for future disasters. Please see below for links to valuable resources.
Popular in the Community