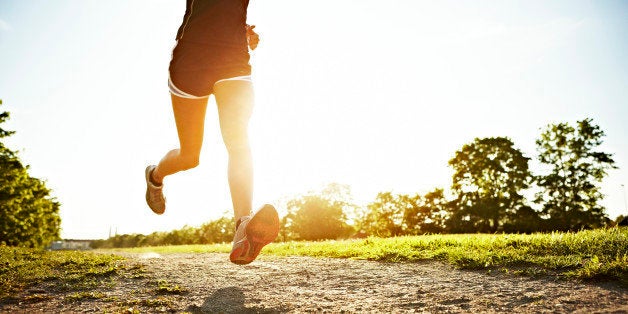 Receiving access to quality, affordable health care is very important when you get sick -- but the other key to being healthy is what happens before your trip to the doctor's office.
Beginning today and running through April 13, communities across our country will celebrate National Public Health Week to raise awareness of the importance of preventing disease and injury and promoting wellness. Since 1995 the American Public Health Association has organized this national dialogue focused on improving the health of our communities and recognizing the role of public health in achieving that goal.
This year's theme, "Public Health: Start Here," testifies to our need to change the way our nation thinks about health -- from one that focuses on sick care to one that prevents sickness and injury from happening in the first place. We all have a role in this transformation by working with communities to address the health needs of diverse populations. Each day we will emphasize a different way to get started:
Monday, April 7: Be Healthy From the Start
Public health starts at home. From family nutrition and maternal health to safety precautions and disaster preparedness, the first steps the community takes toward public health are in the comfort of their own homes. Empower your community to take action at home through better meal planning, conducting safety upgrades and preparing for emergencies.
Tuesday, April 8: Don't Panic
During NPHW 2014 share tips for disaster preparedness with your community so that they can take steps at home to plan ahead for the unexpected. Visit APHA's Get Ready campaign to learn more and help Americans prepare themselves, their families and their communities for all disasters and hazards, including pandemic flu, infectious disease, natural disasters and other emergencies.
Wednesday, April 9: Get Out Ahead
Prevention is now a nationwide priority, and as the public health system evolves, there are more options than ever when it comes to preventive health measures. Public health and clinical health professionals must work collaboratively to help individuals identify and pursue the best preventive health options.
Thursday, April 10: Eat Well
The system that keeps our nation's food safe and healthy is complex, from understanding food labels to learning best practices during a foodborne-illness outbreak. Public health professionals can help guide people through their choices.
Friday, April 11: Be the Healthiest Nation in One Generation
For the first time in decades, the current generation isn't as healthy as the one that came before. Communities need to band together to take a stance against this disturbing trend to make sure that both children and young adults have bright, healthy futures. Public health professionals can lead the way by helping communities identify the resources and information available to keep everyone healthy and safe.
During National Public Health Week we will have a robust national conversation. With the right focus, we can become a healthier nation.
Note: On Tuesday APHA will support National Healthy Schools Day, hosted by Healthy Schools Network to promote and encourage healthier and more resilient school buildings. Also join us for a host of National Public Health Week events, including our NPHW kickoff forum on Monday and our 2014 NPHW Twitter Chat on Wednesday.
Related