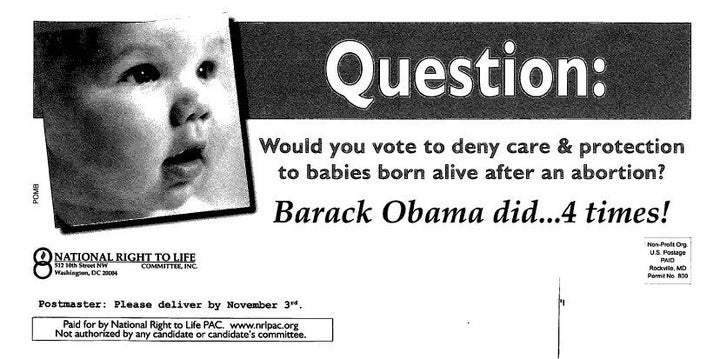 The National Right to Life PAC is targeting voters through a mass mailing that accuses Barack Obama of voting to "deny care and protection to babies born alive after an abortion."
The mailer, forwarded to the Huffington Post by a reader in Florida, features a smiling baby next to the Obama indictment. It is yet another of many behind-the-scenes attacks on the Senator's abortion record. This past weekend the Republican National Committee sent out a mailer of its own hammering the Illinois Democrat for his opposition to the Born-Alive Infant Protection legislation during his time in the State Senate.
In addition to attacking Obama on this front, the National Right to Life also criticizes the Democratic nominee of supporting legislation to make partial birth abortion legal and force taxpayers to pay for abortion.
Both charges are politically dubious. While Obama is a pro-choice, he voted against banning partial birth abortion because the bill in question would have turned doctors who performed the procedure into felons. Meanwhile, the fact-checking group PolitiFact said the accusation that Obama voted to let newborns die after botched abortions was "false." He opposed the measure because preexisting ones already existed and, again, he sought to protect doctors from criminal lawsuits.
Remember to send us a note if you receive any notable political mailers.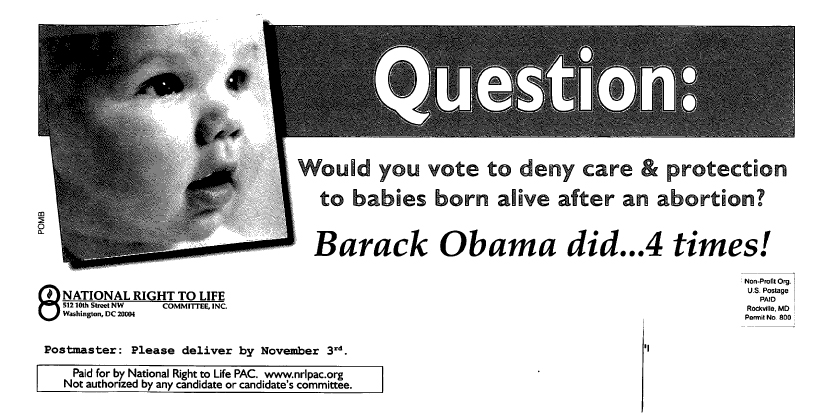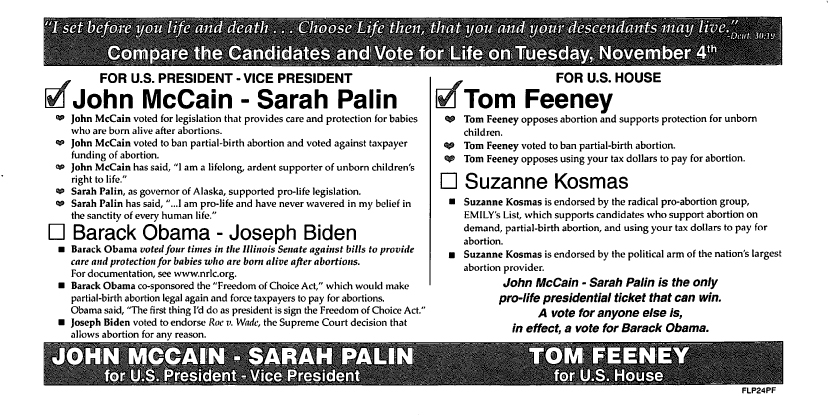 Popular in the Community