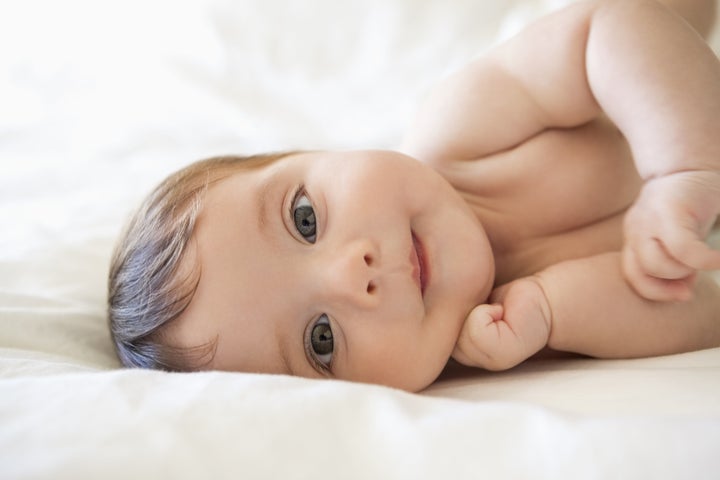 The national teen birth rate has fallen to a record low, according to a new analysis released Thursday by the Centers for Disease Control and Prevention.
From 2006 to 2014, the teen birth rate declined 41 percent. In 2014, there were 24.2 births for every 1,000 adolescent females -- the lowest rate ever recorded.
The biggest decline was among Hispanic and black teens, whose birth rates dropped by almost half since 2006. Yet even with that dramatic reduction, they still remain twice as likely to give birth in their teens as their white peers.
"One of the nation's great success stories of the past two decades has been the historic declines in teen pregnancy and childbearing," said Bill Albert, spokesman for the National Campaign To Prevent Teen and Unplanned Pregnancy. "Since peaking in the early 1990s, we have seen declines nationally, in all 50 states, and among all racial and ethnic groups. It's truly remarkable progress on an issue that many once considered intractable."
But, he said, the report is also a sobering reminder of the challenges ahead.
"The gap is narrowing, but profound disparities remain," he said. "Even with these remarkable declines, African-American teens and Latino teens are far more likely to become pregnant at a time in their life when they say they don't want to."
He credited the reduction in births to teens having less sex and more consistent use of contraception.
CDC Director Tom Frieden applauded the country's progress, but said that too many teens are still having babies.
"By better understanding the many factors that contribute to teen pregnancy we can better design, implement, evaluate, and improve prevention interventions and further reduce disparities," he said in a statement.
The CDC also found that in some states that boast relatively low teen birth rates, pockets with high birth rates persist and require extra attention. Many counties with the highest teen birth rates were located in the South and Southwest.
"These data underscore that the solution to our nation's teen pregnancy problem is not going to be a one-size-fits-all – teen birth rates vary greatly across state lines and even within states," Lisa Romero, the lead author of the analysis, said in the statement. "We can ensure the success of teen pregnancy prevention efforts by capitalizing on the expertise of our state and local public health colleagues. Together, we can work to implement proven prevention programs that take into account unique, local needs."
Teen births are estimated to cost the U.S. approximately $9.4 billion each year. Having a child as a teen has been associated with a slew of negative outcomes for both the mother and her child. Teen girls who have babies are less likely to graduate high school, and are more likely to be poor as adults, according to the U.S. Department of Health & Human Services.