In honor of National Tequila Day, check out some of the most enlightening (and impressive ... our country is nailing it on the tequila consumption) tequila facts.
The current world record holder for largest cocktail is Nick Nicora and his 10,500 gallon Calarita Margarita. Before Nicora broke the record in 2012, Jimmy Buffett's Las Vegas Margaritavilla held this record.
Your hangover might be attributed to the percentage of agave on the tequila bottle. The purer (look for 100 percent!), the less painful of an experience it's likely to be.
This is particularly important since, to be labeled tequila, a bottle only needs to be 51 percent agave.
The somewhat-mythical "tequila" worm is actually a Mezcal worm, which is different than tequila.
Tequila is only tequila if it is made from the blue agave plant primarily found in the Jalisco region of Mexico. Like Champagne or Brie, the real thing must be from this specific area!
Though most opt for the easy salt-tequila-lime sandwich as a chaser, another (slightly less popular) option is the sangrita. Meaning "little blood," you can learn to make it at home (note: actual blood is involved).
Tequila is also the name of a region in Mexico, in the state of Jalisco where most blue agave plants are found.
We know people generally have a dysfunctional relationship with tequila, but see 10 reasons we're showing it some love today in the slideshow below.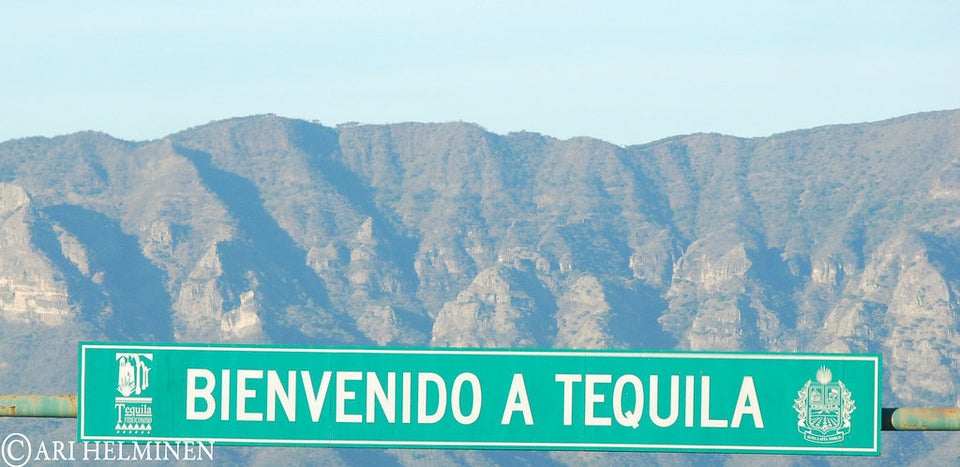 10 Reasons We Love Tequila