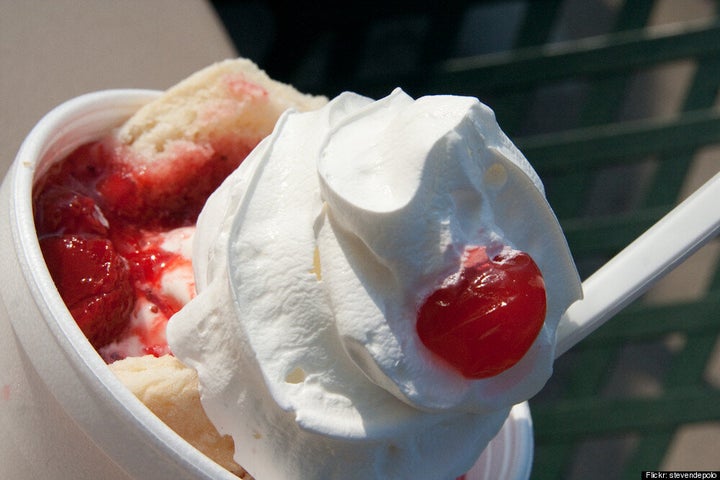 The holiday, which falls on the birthday of Reddi-wip founder Aaron "Bunny" Lapin, celebrates the ice cream topper, and its contribution to the dessert world. While whipped cream existed long before Lapin, it wasn't until 1946 and the invention of the aerosol canister that the treat took off as many know it to be today. Lapin died in July 1999.
Reddi-wip now sells half of the canned whipped cream in the US, according to the New York Times.
However, not everyone is celebrating Nation Whipped Cream Day as joyously as Reddi-wip enthusiasts. World hunger activists seem a bit offended, considering it a celebration of opulence.
The holiday is being considered insensitive by many tweeters, according to AOL News' Steven Hoffer. Many consider the holiday in bad taste, given the state of malnutrition in the world.