WASHINGTON, Jan 18 (Reuters) - The nation's capital gained a new star on Saturday when the National Zoo's 4-month-old panda bear cub made her debut to long lines of visitors.
The panda cub, Bao Bao, went on exhibit at the Giant Bear Habitat, accompanied by her mother, Mei Xiang, said zoo spokeswoman Annalisa Meyer.
"She's doing great. She's sleeping right now, she's doing what pandas do," she said.
Visitors began lining up well before the 8 a.m. EST (1300 GMT) opening time, with 60 to 80 people being admitted at 10-minute intervals, Meyer said.
Bao Bao, whose name means "precious" or "treasure," has been a star since her birth on Aug. 23 was broadcast live on the zoo's panda cam. The cub will be on exhibit for a few hours every day.
Giant pandas are among the world's most endangered species, in part because it is difficult for them to breed in the wild, let alone in captivity, scientists said on NationalGeographic.com.
There are only about 1,600 pandas known to be living in the wild and some 300 in captivity, mostly in China.
When Bao Bao turns 4, she will be moved to the China Conservation and Research Center in Wolong, China, for further monitoring, the zoo has said. (Reporting by Ian Simpson, editing by G Crosse)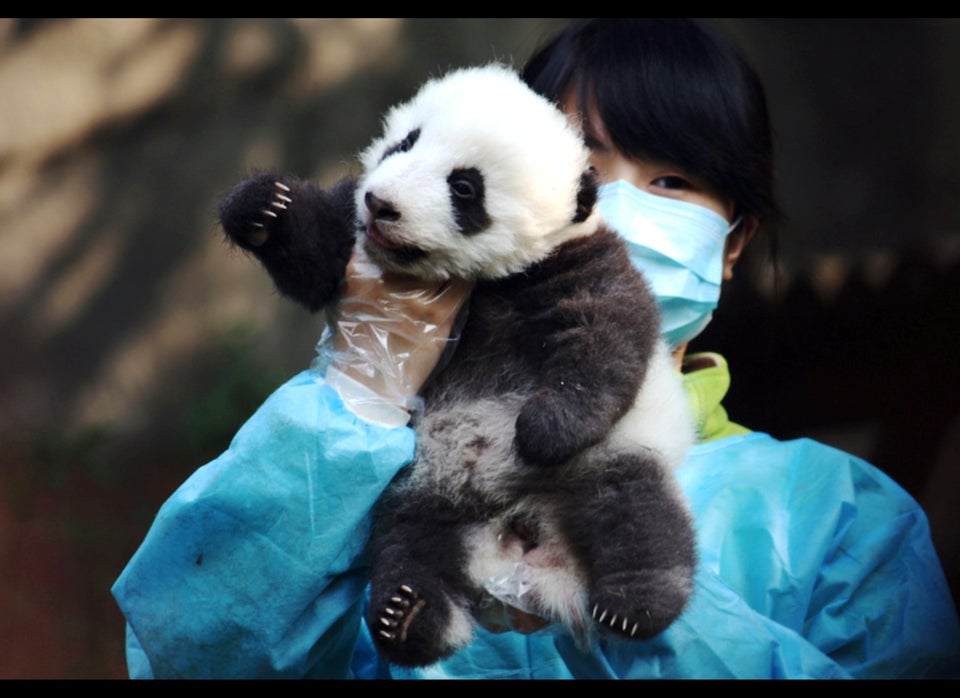 Panda Overload!
Popular in the Community