It's a beautiful day in Washington.
Apparently, HuffPost isn't the only one who was missing this pair. It's been nearly impossible to get onto the panda cam since it was called back into action Thursday morning -- when we did catch a few minutes of Mei and cub, they were snuggled up together, sleeping. (Apparently they didn't get the news that the furlough is over.)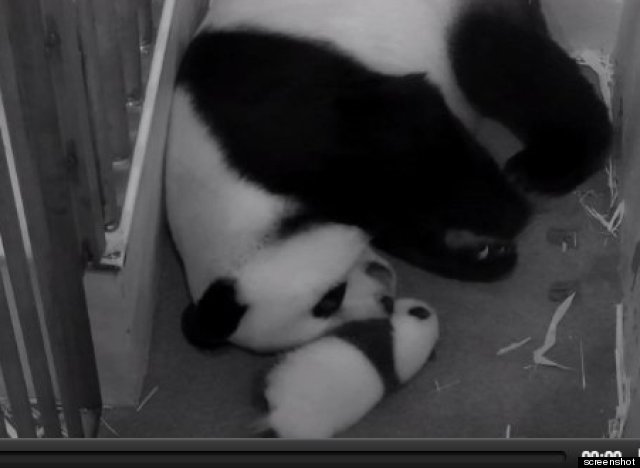 Until you can get onto the actual panda cam, enjoy this amazing video of our squawking girl getting a checkup:
There's also this Substitute Panda Cam Tumblr. And these other animal livestreams. Those will keep you going until Friday, when the National Zoo itself reopens to the public and there's a whole new adorable distraction, at least for those in the D.C. area.
Mei, meantime, is eating 60 percent of the bamboo being given to her, and all of the "leaf-eater biscuits" and produce provided by keepers, according to the zoo. She's also leaving her baby for short periods to participate in training sessions and to go outside.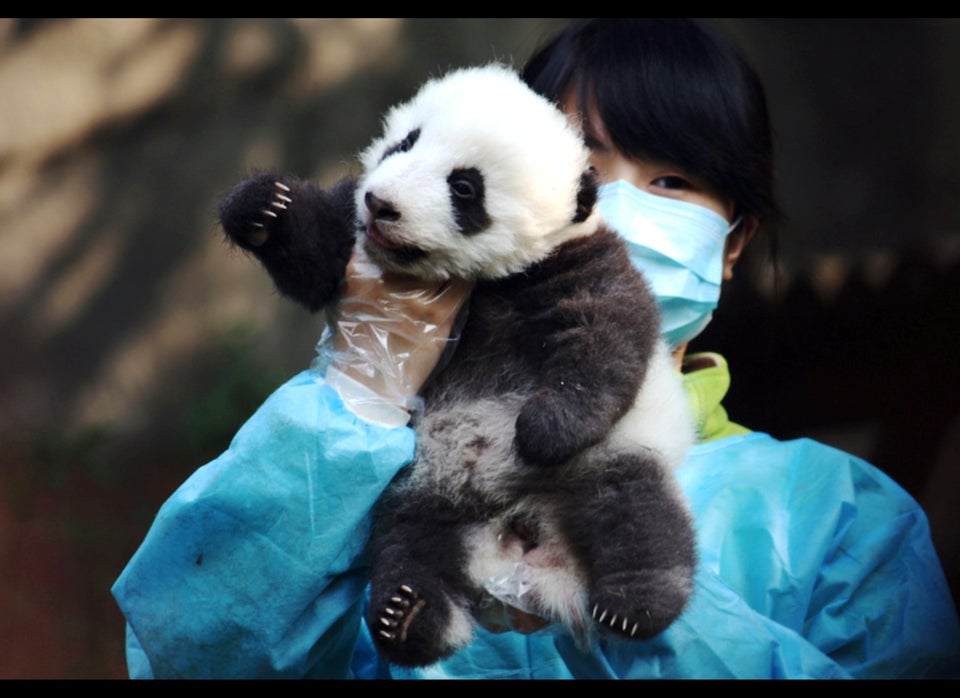 Panda Overload!
Popular in the Community