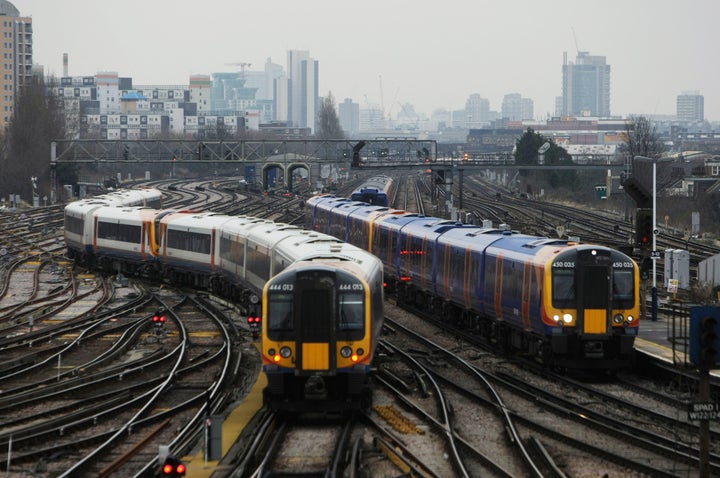 Renationalising the railways could save the taxpayer £1.2 billion a year, according to a union-commissioned study.
The report - for Aslef, the Rail, Maritime and Transport (RMT) union, the Transport Salaried Staffs Association and Unite - said savings could be achieved through cheaper borrowing costs, removing shareholders' dividends and reducing fragmentation.
The study, by the Transport for Quality of Life think tank, said £300 million alone could be saved by taking train operating companies into public ownership.
A survey of 2,000 people as part of the research found that 71% believed privatised train companies were more concerned with making profits than providing affordable fares and a decent service for passengers. Only 19% believed that the railways should remain in private hands.
RMT general secretary Bob Crow said the findings countered recommendations in the recent McNulty review of the railway industry, which are being studied by the Government.
He said: "This research nails the lie of the McNulty review that the answer to the inefficiencies and over-charging on Britain's railways is more cuts, more rip-off opportunities for big business and higher fares.
"The solution is simple - stop the greed, fragmentation and profiteering of privatisation, and we can save more than a billion pounds that could be invested back into the system. If Labour fail to grasp the popularity and economic common sense of renationalising the railways, they will be throwing away the political opportunity of a lifetime."
Aslef general secretary Keith Norman said: "Last week, Transport Secretary Philip Hammond warned that the railways were becoming a rich man's toy. To prevent that disaster he needs to control the industry, and that can only be done by ending the anarchic free-for-all that's emerged from the discredited private franchise system."
TSSA assistant general secretary Manuel Cortes said: "We can no longer continue to tinker at the edges. Privatisation has failed passengers, workers, business and the economy. We now need to open our minds to bold new alternatives that serve the interests of passengers and taxpayers rather than the god of profit."
A Department for Transport spokesman said: "We welcome the RMT's recognition that the cost of rail needs to be reduced, however, the case for renationalisation was examined as part of Sir Roy McNulty's independent study into the cost effectiveness of the railways. He concluded that the time, effort and cost of renationalisation means this is not the right way forward."
Popular in the Community