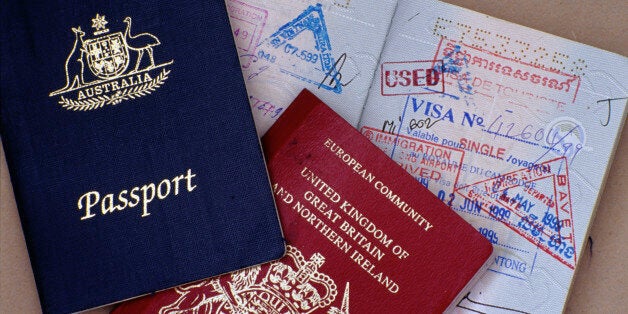 We must prevent nationality from being dealt with thoughtlessly and keep in mind its particular nature. It does not belong to the State, which shall not dispose of it. Its possession provides access to citizenship. Nationality is the country of a person's citizenship. And it belongs only to citizens.
It confers a series of rights and duties. Among the rights: to vote, leave the country and return freely and not be expelled or extradited, benefit from social provision and support and receive an education. Among the duties: to serve in the defense of the country. Paying tax, however, is also required of foreign residents.
Nationality is a possession which can be neither bought nor abandoned. And even when another nationality is acquired, an individual's first nationality is not lost. It is transmitted as a heritage and multiplies itself into as many family members. It is quite a strange possession, whose value does not depend on its rarity, as it can have great value though it can be produced ad infinitum.
The way this concept and its economy have evolved over time is an illustration of the challenges lying ahead. For thousands of years, men were nomads and borders did not exist. Citizenship made no sense, nationality had no value. Then borders came, the inhabitants of each country soon had the duties of citizens. Very few, with the exception of military and merchant elites, had the rights attached to it, granted to all nationals much later, in many countries, but not all - women, for example, are often still denied those rights.
Nationality has thus become essential, an attribute of human beings. It has become common to have several nationalities. Nationality has become a commodity that can be obtained from the State, which has the monopoly over its production, or obtained illegally by the corruption of public officials, or legally by committing to invest a certain amount of money in the country, or just as legally, without paying, after having provided proof of a genuine desire for integration.
Some nationalities are recognized as properties of value; others are such a burden that their holders prefer to give them up and leave their country of origin. An increasing number of people will soon have renounced their nationality without having acquired another one. Therefore, we will see demand being concentrated on a limited number of commodities that their owners will not want to share, even if this does not deprive them of anything. The availability of nationalities that are sought will be reduced for those who cannot afford to pay. Nationality will cease to be essential and will become a luxury commodity.
An increase in the value of certain nationalities can be expected as well as the total disappearance of many others, many stateless persons will be created in the process.
It is unacceptable that people are left without the protection of an identity in order to guarantee them a recognition of minimal rights and to protect them against exploitation. It is not acceptable, as well, for a State or government, temporary in nature, to be able to take away from anybody such an asset, final in nature and transmissible to descendants. Nationality, in the same way as air, water, health or education, is an attribute of the human condition. Every man should be entitled to this basic service.
In an almost perfect world, and that one day will exist, a stateless person will receive a passport of "citizen of the world" that will confer legal existence, protection under international conventions on the exploitation of human beings and the right to move around. Not a vague stateless person certificate, shameful, but a real passport issued on behalf of the United Nations, that no one can recall. In a world even better, all of us will be able to ask, in addition to one's passport, such a passport. The day will come when half of humanity will carry one. And everything will change.
In a world not quite as good, and in the meantime a refugee or migrant legally present in European territory should have a passport issued on behalf of the European Union. And every citizen of a European country would have automatic right to such a continental passport. We would see signs at airports with "European passport" replaced with "passport of a country of the European Union." The debate on deprivation of nationality would then regain its rightful place: at the Museum of false good ideas, unethical and dishonest.
Related
Popular in the Community