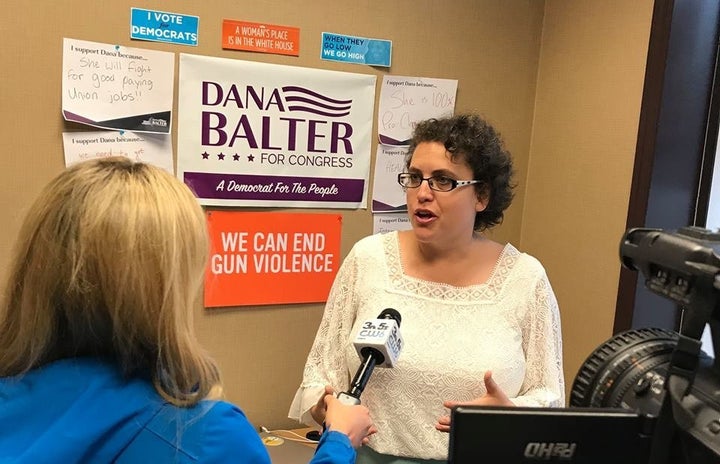 Balter's win reflects the importance of grassroots support and a strong field operation in low-turnout primary races. She benefited both from the backing of the local Democratic parties and from deep ties to central New York's anti-Donald Trump resistance movement, of which she has been an active member since the aftermath of the 2016 presidential election.
The outcome is a disappointment for the Democratic Congressional Campaign Committee, which avidly recruited and then staunchly backed Juanita Perez Williams, a former state prosecutor and Navy veteran. The party body, which helps elect Democrats to the House, along with several national groups, funneled hundreds of thousands of dollars into the district in a last-minute bid to boost Perez Williams.
"This is another win for progressives, without a doubt, and among the biggest blows to the DCCC this cycle," said Sean McElwee, a left-wing activist and co-founder of the think tank Data Progress. "It's a sign that Democratic primary voters want the DCCC to stop picking favorites."
In fact, Perez Williams is only the second candidate on the DCCC's "Red to Blue" list of candidates in high-priority races to lose in a primary. The first was former Rep. Brad Ashford, a moderate who lost to the progressive Kara Eastman in the May primary for Nebraska's 2nd Congressional District.
"This is another win for progressives, without a doubt, and among the biggest blows to the DCCC this cycle."
However, Perez Williams, 54, who lost a November bid for mayor of Syracuse, was hobbled from the beginning by her late entry. While the DCCC had recruited her early on, she agreed to run in April, just days before the candidate filing deadline ― a time when the local Democratic Party committees had already coalesced behind Balter, 41.
The resentment of local party officials backing Balter contributed to a sense among some primary voters that the national party had meddled unnecessarily in the race.
"I just feel so ticked off about the fact that the local people chose Dana Balter, and then a couple weeks after, the DCCC came in," said Leslie Shaw, a homemaker from Lyons who was initially open to backing Perez Williams but could not shake her irritation with the DCCC.
Perez Williams also elicited suspicion among some voters for social media posts from 2016 in which she touted her participation in the anti-abortion rights March for Life and applauded an Irish court decision upholding that country's abortion ban (which has since been overturned in a referendum). As a candidate, Perez Williams insisted that she was completely supportive of women's abortion rights and merely participated in the March for Life to support her son, but some voters were not convinced.
Jesse Ferguson, a former DCCC strategist and press aide for Hillary Clinton's 2016 presidential campaign, downplayed the significance for the DCCC.
"People overestimate the impact that the DCCC or any national endorsement in a congressional primary really has," Ferguson said.
"In a year when there is such a deep rejection of Trump and the Republican Congress," he said, "the seat's competitive with" Balter as the nominee as well.
Residents of New York's 24th, which includes metropolitan Syracuse and parts of the Finger Lakes region, voted for Clinton over Trump by almost 4 percentage points in 2016. And the two parties have traded control of the district's House seat multiple times since 2006.
What's more, two-term incumbent Rep. John Katko (R) has at least some potential vulnerabilities in a district affected by the national wave of liberal enthusiasm. Although he was one of a handful of Republicans to vote against repealing the Affordable Care Act, he voted for the GOP tax cut legislation, which all but eliminated a state and local tax deduction on which New Yorkers disproportionately relied.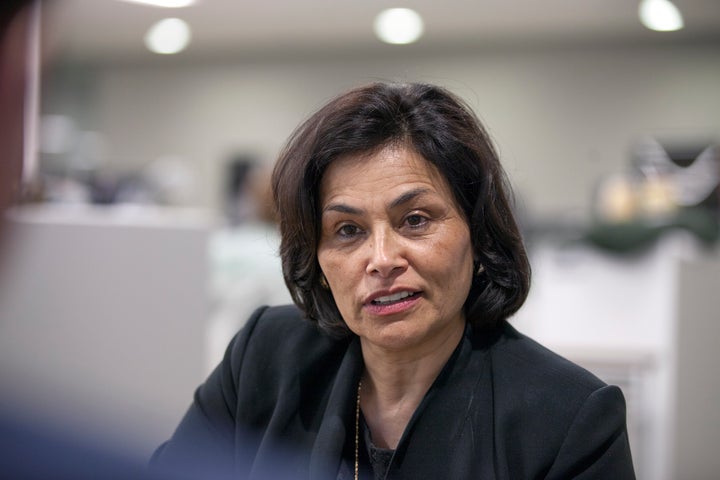 Even if Perez Williams had won, Democratic leaders in Washington viewed the district as a reach. Katko has largely steered clear of controversy, and there is likely to be low voter turnout in November due to what some Empire State analysts anticipate will be a non-competitive gubernatorial election.
"Katko is in an extremely strong position," said a prominent central New York Democrat who requested anonymity for professional reasons.
Aside from New York's 24th, primaries in GOP-held seats that Democrats hope to flip were mostly uncontentious.
In New York's 22nd, where Democrats are optimistic about unseating the controversial and bombastic Rep. Claudia Tenney (R), New York Assemblyman Anthony Brindisi cruised to the Democratic nomination uncontested. He has matched Tenney in fundraising, having brought in over $1.6 million.
And in New York's 19th, a Hudson Valley district Democrats are also keen to flip, a crowded primary had at least three candidates who raised more than $1 million. The strength of the field eased Democratic operatives' fears about who would emerge to challenge Rep. John Faso (R), a freshman who voted for the unpopular GOP effort to repeal the Affordable Care Act.
Antonio Delgado, a corporate attorney and former Rhodes scholar, defeated six competitors to win the nomination in New York's 19th. Delgado, who was endorsed by Citizen Action of New York and the family of former Rep. Maurice Hinchey, raised the most money in the field ― over $2.2 million. If elected, Delgado, who is black and has Puerto Rican ancestry, would be one of upstate New York's first black and Latino members of Congress.
In addition, New York state's Democratic establishment suffered a low-profile defeat in the primary for the 2nd District, a Long Island seat held by Rep. Peter King (R). First-time candidate Liuba Grechen Shirley defeated DuWayne Gregory, a Suffolk County lawmaker who had the endorsement of the Women's Equality Party, a group aligned with New York Gov. Andrew Cuomo (D).
Although New York is, on the whole, a solidly Democratic state, the more moderate and conservative parts of the state ― in Long Island, Staten Island and the vast regions beyond metropolitan New York City ― are often major battlegrounds in elections for the House of Representatives.
Victories in upstate New York were an important part of Democrats' last takeover of the House in 2006, and if Democrats hope to do it again, they will need at least some pickups there again, according to Ferguson.
"Democrats can have a good night nationwide without New York, but it is hard to see Democrats getting a majority without flipping a few New York seats," he said.
The story has been updated with primary results for the 2nd and 19th congressional districts.
Before You Go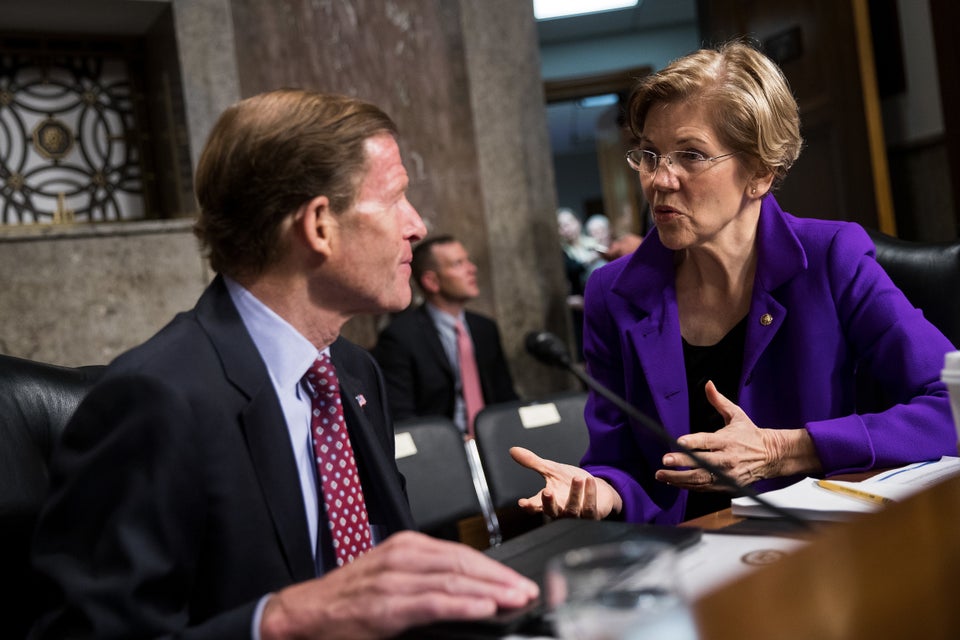 2017 Scenes From Congress & Capitol Hill
Popular in the Community