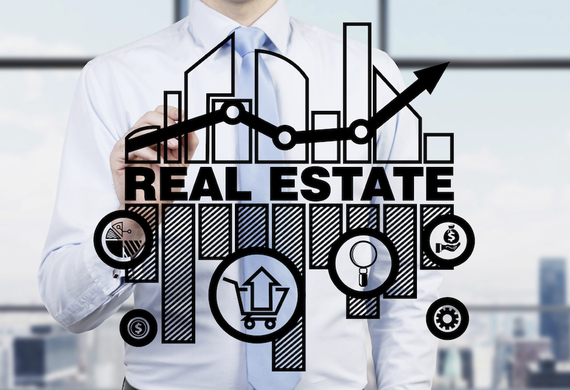 After months of seemingly becoming overheated, the nation's housing markets are now showing welcome signs of leveling off, which should remove warnings of possible hard landings in some cities.
The latest quarterly Beracha, Hardin and Johnson Buy vs Rent Index is in and the results indicate that most housing markets have moved marginally towards buy territory. When considered as a composite, the nation as a whole remains in buy territory indicating that, on average, a family can create more wealth by owning and building equity versus renting a comparable property and investing in a portfolio of stocks and bonds. The BH&J Index score for the nation as a whole is -.1497, which coincides with about a 60 percent chance that ownership will outperform renting and reinvesting in terms of wealth creation (40 percent chance that renting and reinvesting will outperform ownership). See the BH&J Index for details and history of scores.
Some Cities Strongly Favor Ownership

There is a significant amount of variability in the 23 metro areas BH&J Index scores. Cities such as Cincinnati, Chicago and Cleveland provide scores that strongly favor ownership, with scores of -.2340, -.2432, and -.3591, respectively. For Cleveland, this translates into roughly a 70 percent chance that ownership will outperform renting in terms of wealth creation. Thus, there appears to be plenty of room for property price increases in these metro areas without worry.
Renting Slightly Favored in Terms of Wealth Creation

The cities of Pittsburgh, Miami and Portland come in with respective scores of .1349, .1502, and .1760. Thus, in these metro areas renting is slightly favored in terms of wealth creation. However, this is a far cry from their scores for the last quarter of 2006 (which were all above .7000) when market fundamentals were last at the levels that we are witnessing today. Thus, these markets appear to have taken a lesson from the last real estate crash - once burned, twice shy.
Hardest Hit Cities Showing Discipline

This is also true for most of the markets hit hardest during the real estate crash. In general, cities that experienced the hardest pricing hits appear to be exhibiting pricing discipline. While most of these hardest hit cities are hovering around the indifference point between ownership and renting in terms of wealth creation, caution is offered to families in these cities that are considering ownership. Specifically, while there does not appear evidence to support imminent price declines, annual price increases are expected to level off.
Soft Landings in Sight for Houston, Denver and Dallas

Three cities in particular - Houston, Denver and Dallas - fared pretty well during the last downturn and have all returned to pricing levels at and above those of 2007. In these cities, prices have been rising at an alarming rate, pushing their BH&J Index scores to .6322 in Houston, .5123 in Denver and .4467 in Dallas. The lowest of these scores suggest roughly an 80 percent chance that renting will outperform ownership in these cities.
There is some good news for these three cities in that their quarterly BH&J Index scores have started to level off, which offers hope for a soft landing (lower probabilities of a transaction, longer marketing times and flat pricing but avoiding dramatic price declines) for these markets. Continued significant price inclines will only push these markets deeper into rent territory and increase the chances of a mini-bubble in these cities. Accordingly, families in these areas are encouraged to bargain very aggressively when negotiating for property.
Learning from The Last Downturn

When taken as a whole it appears that most of the nation has learned from the last real estate downturn. Buyers are negotiating accordingly in cities that experienced the worst of the bubble, and those markets are either remaining in buy territory or falling marginally into rent territory. Additionally, some cities seem to be performing as if they are charmed and are somehow immune to price declines (at least not severe declines). Interestingly, these are the cities that escaped the last market downturn with minimal damage.
Ken Johnson, Ph.D., is a real estate economist, an associate dean of graduate programs and professor in Florida Atlantic University's College of Business, and co-author of the Beracha, Hardin and Johnson Buy vs. Rent Index, sponsored by Investments Limited of Boca Raton.
Calling all HuffPost superfans!
Sign up for membership to become a founding member and help shape HuffPost's next chapter