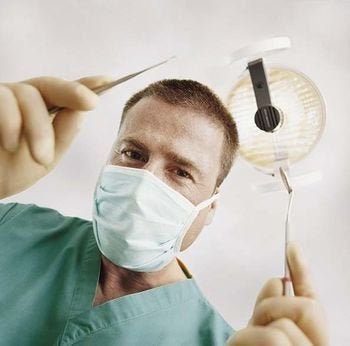 The nation's largest Hispanic civil rights and advocacy organization has announced it will oppose the health care bill being considered by Congress unless major changes are made during reconciliation, presenting a potentially damaging late-stage obstacle to the bill's passage
The National Council of La Raza (NCLR) released a statement to the Huffington Post on Thursday morning that recognizes the need to tackle reform but argued that the Senate's version of legislation -- which is the basis for the entire bill -- is a non-starter.
"[NCLR] believes in supporting efforts that address the concerns; the House bill did this, the Senate bill did not," said Jennifer Ng'andu, Deputy Director of the Health Policy Project. "We supported the House bill. It contained rigorous safeguards that would extend access to health care to all U.S. residents while preventing unauthorized workers from receiving taxpayer-funded subsidies. The spirit of the bill worked to ensure access to coverage for vulnerable, eligible families and children, and it was a health reform plan worthy of our support. We cannot say the same for the Senate bill, nor can we support reconciliation if the health care reform proposal remains unchanged."
In airing such concerns about the health care legislation so close to Congress voting on its passage, NCLR adds yet another element of intrigue into whether the bill actually has the necessary votes. Already, members of the Congressional Hispanic Caucus have threatened to vote against the Senate bill for provisions that they argue would bar access to health care for even legal immigrants; prevent illegal immigrants from using their own money to purchase health insurance from the proposed health insurance exchanges; and would erect overly burdensome barriers to enrollment for Latino families and children.
Last week, Rep. Luis Gutierrez (D-Ill.) released a statement in which he said it would be "extremely difficult if not impossible" for him "to vote for any measure that denies undocumented workers health care purchased with their own dollars."
What makes NCLR's objection particularly noteworthy, however, is that the organization's former senior vice president, Cecilia Muñoz currently serves as President Obama's Director of Intergovernmental Affairs. The administration has reached out to NCLR about its concerns and those of Hispanic lawmakers -- promising, among other things, to seriously tackle the broader topic of immigration reform after the health care debate is over. But the White House has affirmed that health care reform should not be amended to include undocumented immigrants, though possible exceptions should be made for their children.
"The argument that everyone should support health care reform because it's for the "greater good" has given national leaders an excuse to brush off the concerns of the most disenfranchised and vulnerable communities that desperately need results," writes Ng'andu. "Latinos engaged in health care reform have not only been asked to sweep critical health care priorities under the rug, but also to swallow measures that would harm vulnerable immigrant families and their children. If this is what we can expect from our lawmakers and political leaders, we ought to take pause. We cannot forget for whom and for what we have been fighting since the beginning of this debate."
"The final health care reform package is still coming together and may yet prove to be worthy of support," Ng'andu added. "But if so, it will not be because great numbers of people benefit on one side of scale while a smaller number of the most vulnerable populations remain neglected or are adversely impacted. That formula should be rejected immediately, especially with the Latino community on the cusp of becoming one of the country's most politically potent populations."

Popular in the Community