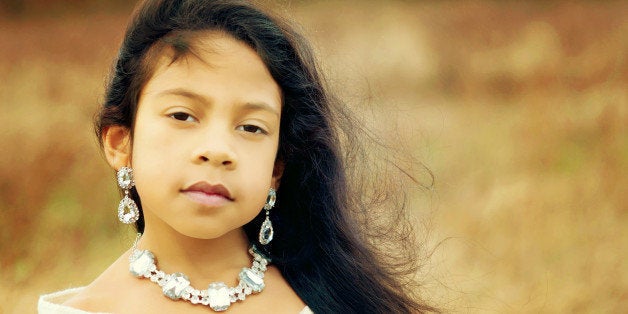 Still, the performance of Native students in regular public schools is no cause for celebration, either. When taken together, Native students in BIE schools and regular public schools are some of the lowest-performing students in the country.
Below we have compiled a series of charts outlining the state of education for Native students around the country in all types of public schools.
1. Native American Students Have The Lowest High School Graduation Rates In The Country
Four Year High School Graduation Rate By RaceEthnicity
|
Create Infographics
2. In Recent Years, Their Average ACT Scores Have Declined Substantially...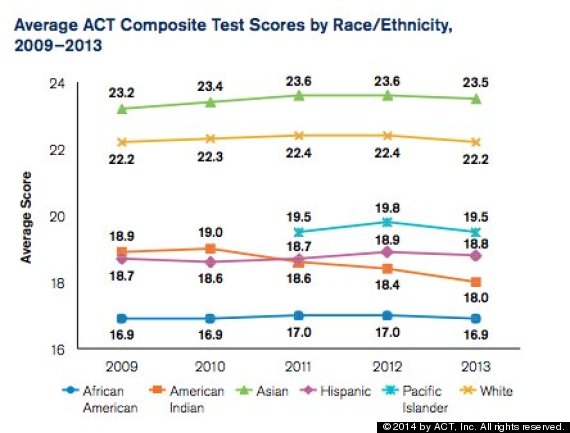 © 2014 by ACT, Inc. All rights reserved.
...And Their SAT Scores Are Substantially Lower Than White Students' Scores
Mean SAT Score For 2013
|
Create Infographics
3. Native Students Have Less Access To High-Level High School Courses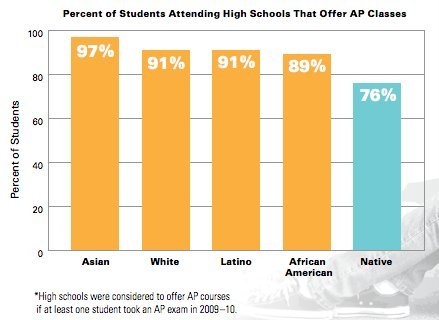 4. Most Are Not Proficient In Reading Or Math By Eighth Grade
The most recent results from the National Assessment of Educational Progress show that eighth-grade Native students tend to have only basic skills in reading and math. Additionally, unlike other student groups, Native students have barely improved on the reading portion of the NAEP test over the last 10 years.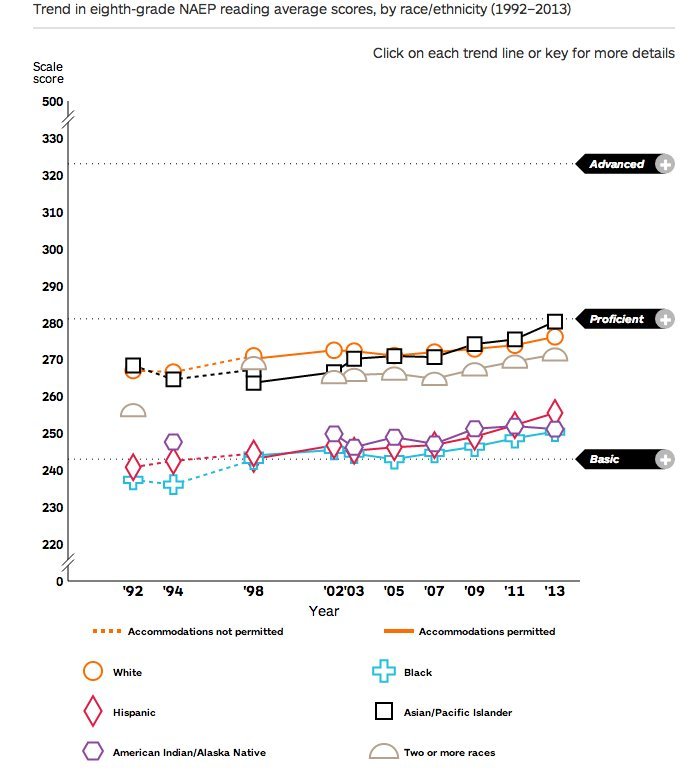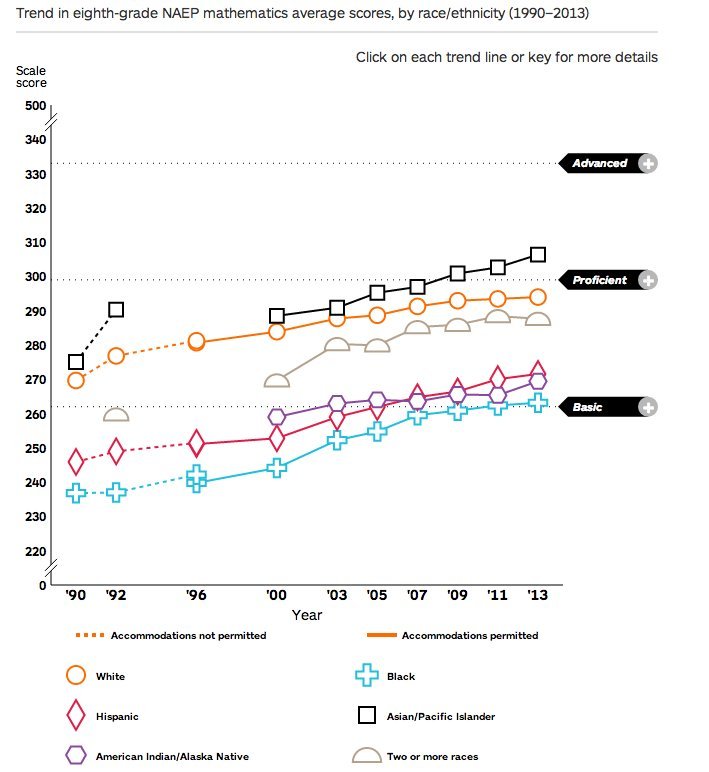 Before You Go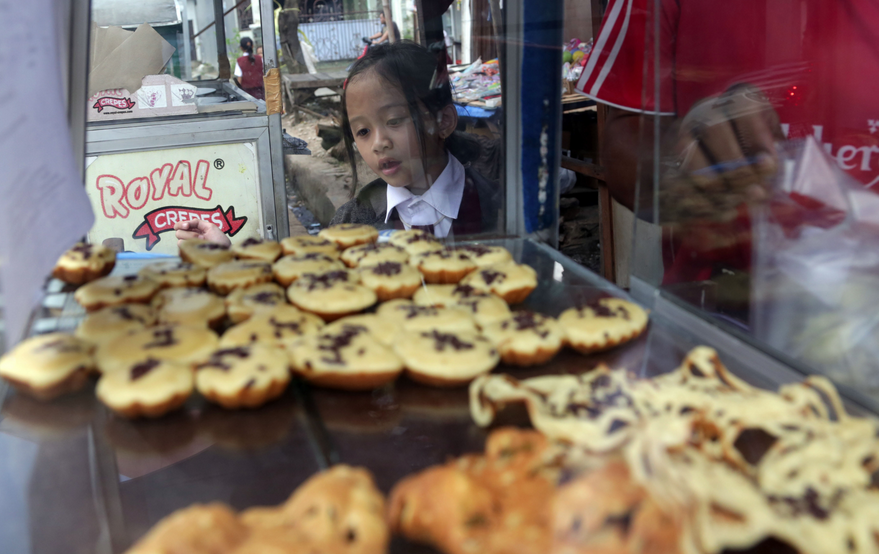 School Lunches From Around The World
Popular in the Community