Deb Haaland won the Democratic nomination for a New Mexico congressional seat on Tuesday, clearing her path to becoming the nation's first Native American congresswoman.
Haaland, a former state party chair, defeated Damon Martinez and Antoinette Sedillo Lopez in their bids to represent New Mexico's 1st Congressional District.
The district encompasses Albuquerque and is solidly blue ― it's rated D+7 by the Cook Partisan Voter Index ― so Haaland is all but certain to win in November when she takes on the lone GOP candidate in the race, Janice Arnold-Jones.
The House seat is open because its current occupant, Rep. Michelle Lujan Grisham (D), is running for governor.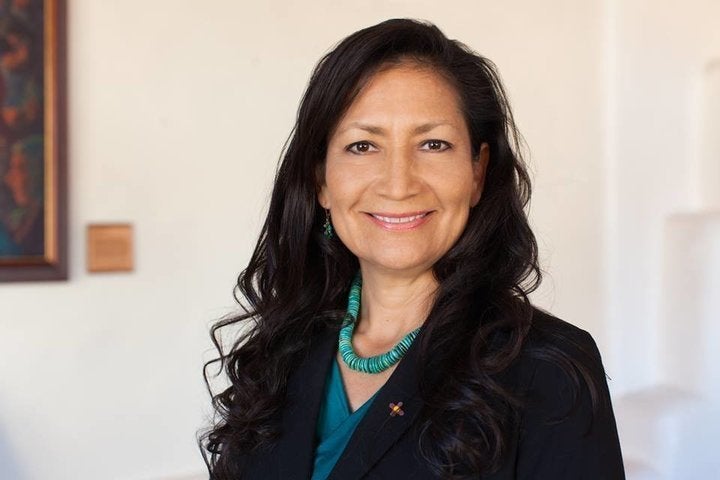 Haaland, a single mom based in Albuquerque, is an enrolled member of the Laguna Pueblo tribe. She chaired New Mexico's Democratic Party from 2015 to 2017 and was the Native American vote director for Barack Obama's presidential campaign in 2012. That's in addition to her nearly two decades of volunteering on Democratic campaigns and her failed bid for lieutenant governor in 2014.
There are currently two Native American representatives in the House — both are men from Oklahoma.
To get a sense of how significant Haaland's presence in Congress would be, consider that more than 10,000 people have served in the House and nearly 1,300 have served in the Senate since the first Congress met in 1789. Not a single one was a Native American woman.
"Crazy, right?" Haaland said in a February interview with HuffPost. "It's 2018."