WASHINGTON ― Two Native American women won their congressional races on Tuesday night, making history as the first female indigenous candidates heading to the U.S. House of Representatives.
Democrat Deb Haaland, an enrolled member of the Laguna Pueblo tribe, swept to an easy victory in New Mexico's 1st Congressional District, a heavily Democratic district with an open seat. The 57-year-old single mom is a former state party chair.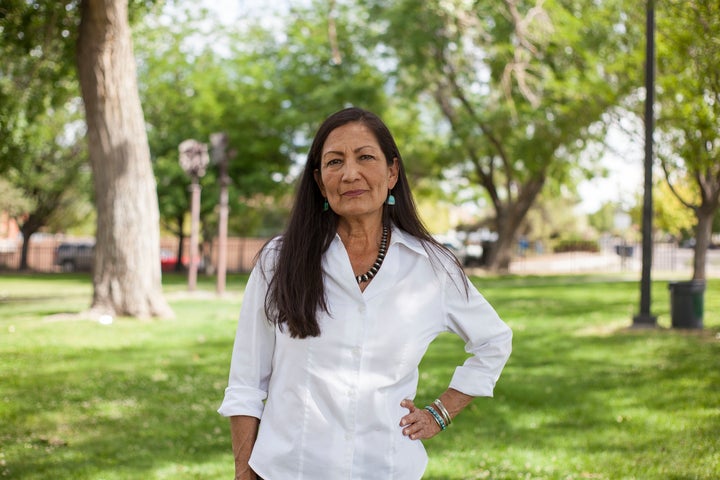 Democrat Sharice Davids, a member of the Ho-Chunk Nation, won election in Kansas' 3rd Congressional District against four-term incumbent Rep. Kevin Yoder (R), who was hurt by growing dissatisfaction with President Donald Trump in the swing district. It didn't help that Trump tweeted support for Yoder in the days before the election.
Davids, 37, earned her law degree from Cornell Law School, worked as a legal counsel for a development corporation on a South Dakota reservation and served as a White House fellow under President Barack Obama. She also competed professionally in mixed martial arts.
Come January, Davids will be the first openly LGBTQ member of the Kansas congressional delegation.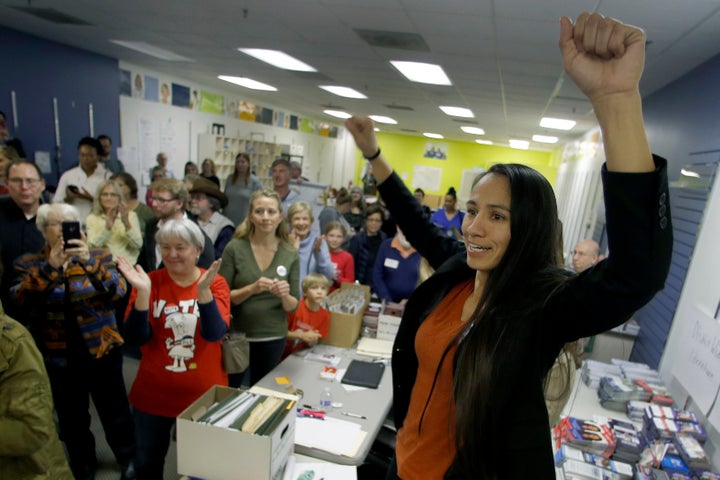 Haaland got a law degree from the University of New Mexico School of Law, chaired her state's Democratic Party from 2015 to 2017 and was the Native American vote director for Barack Obama's 2012 presidential campaign. She's the product of a military family.
To get a sense of how significant Haaland's and Davids' presence in Congress will be, consider that more than 10,000 people have served in the House and more than 1,300 have served in the Senate since the first Congress met in 1789. Not a single one of those people was a Native American woman.
"Crazy, right?" Haaland told HuffPost in a February interview. "It's 2018."
Popular in the Community