Native American tribes and activists have joined forces in a complaint against the U.S. government's decision to take grizzly bears in the Yellowstone National Park off the endangered species list. 
In a lawsuit filed in Montana late June, a collection of more than 16 tribes, clans and leaders asked a federal judge to block a new policy that would allow trophy hunters to kill the bears. The suit alleges that lifting endangered species protections from these animals would violate Native American religious beliefs. 
Grizzly bears are of "deep cultural and religious importance" to all the plaintiffs involved in the suit, the complaint states. Allowing the bears to flourish in their traditional and historic habitats is necessary for the tribes to have the ability to "freely express their religious faith."
"Plaintiffs have shared their collective homelands with the grizzly bear since time immemorial," the complaint reads. "The spiritual health of both the tribal and individual Plaintiffs depends upon the health and protection of the [greater Yellowstone] grizzly bear. "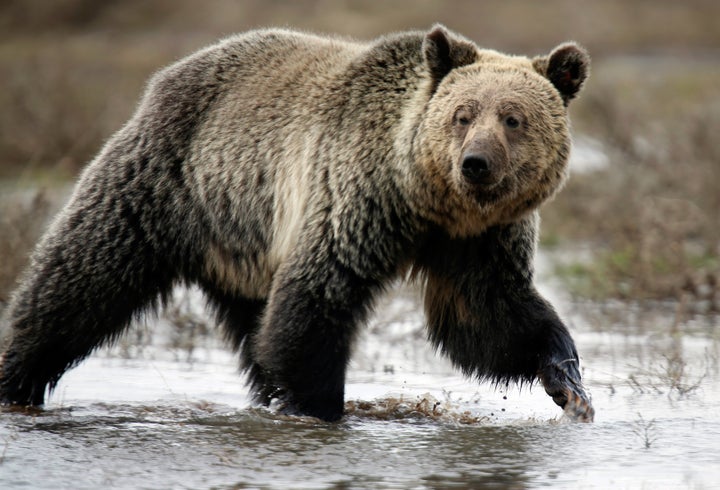 The U.S. Department of the Interior announced on June 22 that the Yellowstone bears will lose their protected status, stating that the bear population had "recovered to the point where federal protections can be removed and overall management can be returned to the states and tribes."
The move will allow Montana, Wyoming and Idaho to plan grizzly bear hunts. Grizzly bears in other parts of the country will continue to be protected. 
The three states have yet to schedule hunts for this year, the AP reports. They have all agreed to abide by quotas and stop hunting if the population falls below 600 bears.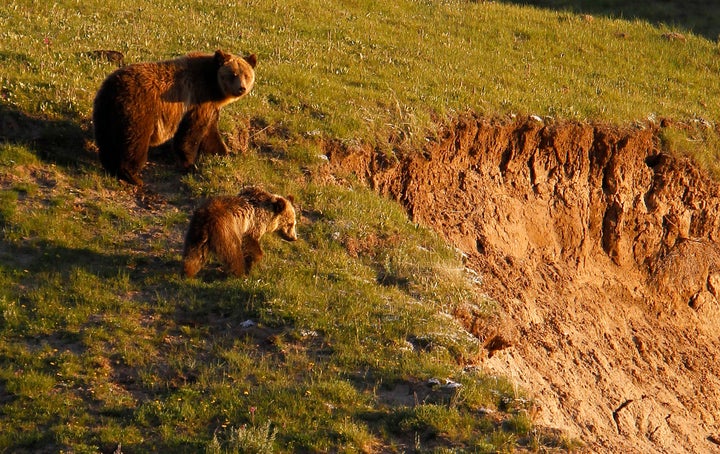 The plaintiffs include federally recognized Native American tribes, such as North Dakota's Standing Rock Sioux Tribe, which is involved in its own set of disputes with the U.S. government over natural resources. One plaintiff, the Piikanii Nation, is a tribe recognized by Canada. Other plaintiffs include traditional religious societies, such as the Hopi Bear Clan from northeastern Arizona, and prominent Native American activists, like the Lakota leader Arvol Looking Horse.
For many of these leaders, the grizzly bear is a being with great spiritual power. Ben Nuvamsa, a former chairman of the Hopi Tribe in Arizona and a member of the Hopi Bear Clan, told HuffPost that the bear is sacred to nearly all Native American tribes. That's why he believes the lawsuit has found support from Native American leaders from across seven American states.  
In Nuvamsa's particular tradition, the bear is regarded as a healer. One particular medicinal plant his tribe uses for healing is called "bear root," a testament to the animal's religious significance. 
Bears also play an indispensable role in religious ceremonies, according to the complaint ― not only as tangible religious symbols, but also as part of larger, interconnected ecosystem. Plaintiffs' spiritual connection with the Yellowstone grizzly bear is, in large part, founded in the complex dynamic between the grizzly bear, humans, and the land.  
Nature and our environment is our church.

Ben Nuvamsa, former chairman of the Hopi Tribe in Arizona
It's for this reason that Nuvamsa sees this as a religious liberty issue. For him, religion isn't just limited to a church or a sacred text. His spirituality is intrinsically connected to nature.
"Some members of our tribes ... go to church. But in the beginning, there was no church, it was just our way of life. We still go back to that. We have shrines, sacred sites that represent and honor the bear and other sacred beings," he told HuffPost. "You don't need a church. We live our culture every day, we don't just do it on Sundays in particular. Nature and our environment is our church, if you want to call it that."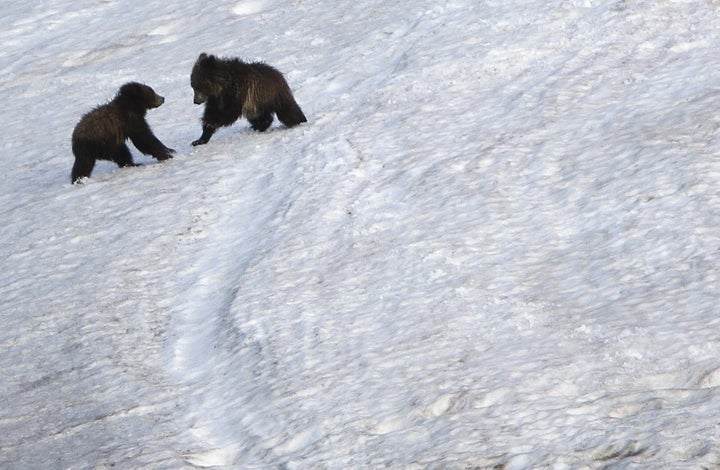 Another core part of the plaintiffs' complaint is the allegation that Native American tribes were left out of the U.S. Fish and Wildlife Service's decision-making process. The Native American plaintiffs claim reducing the population of Yellowstone grizzly bears "profoundly disrupts" the bears' ability to flourish in their full habitat range, which includes lands within tribal boundaries. 
The agency claims that since April 2014, it has reached out to 53 tribal governments through letters, personal phone calls, emails and webinars to discuss the delisting of Yellowstone grizzly bears.
But plaintiffs in the case against the government claim officials only took "minimal effort to consult with affected tribes" and that the steps that were taken "do not constitute meaningful, pre-decisional consultation." The Native American tribes, clans, and leaders claim that only four tribes were contacted initially, and that others were approached only after the decision was made. 
The U.S. Fish and Wildlife Services directed HuffPost's inquiries about the complaint to the U.S. Department of Justice. The D.O.J. declined to comment. 
Nuvamsa said he isn't aware of any face-to-face meetings the government has arranged with tribal leaders specifically to address concerns. And he doesn't think that webinars or letters are adequate, two-way communication. 
"As sovereign nations, as nations that predate the U.S. government and states, we demand, we are entitled to full and meaningful consultation before decisions like this are made," he said. "Because it impacts not only our reservations or tribal lands, but also our ancestral lands that have been reduced over time because of the federal government robbing us of our land and impacting species that are sacred to us." 
Calling all HuffPost superfans!
Sign up for membership to become a founding member and help shape HuffPost's next chapter
BEFORE YOU GO
PHOTO GALLERY
A Look Back At Standing Rock