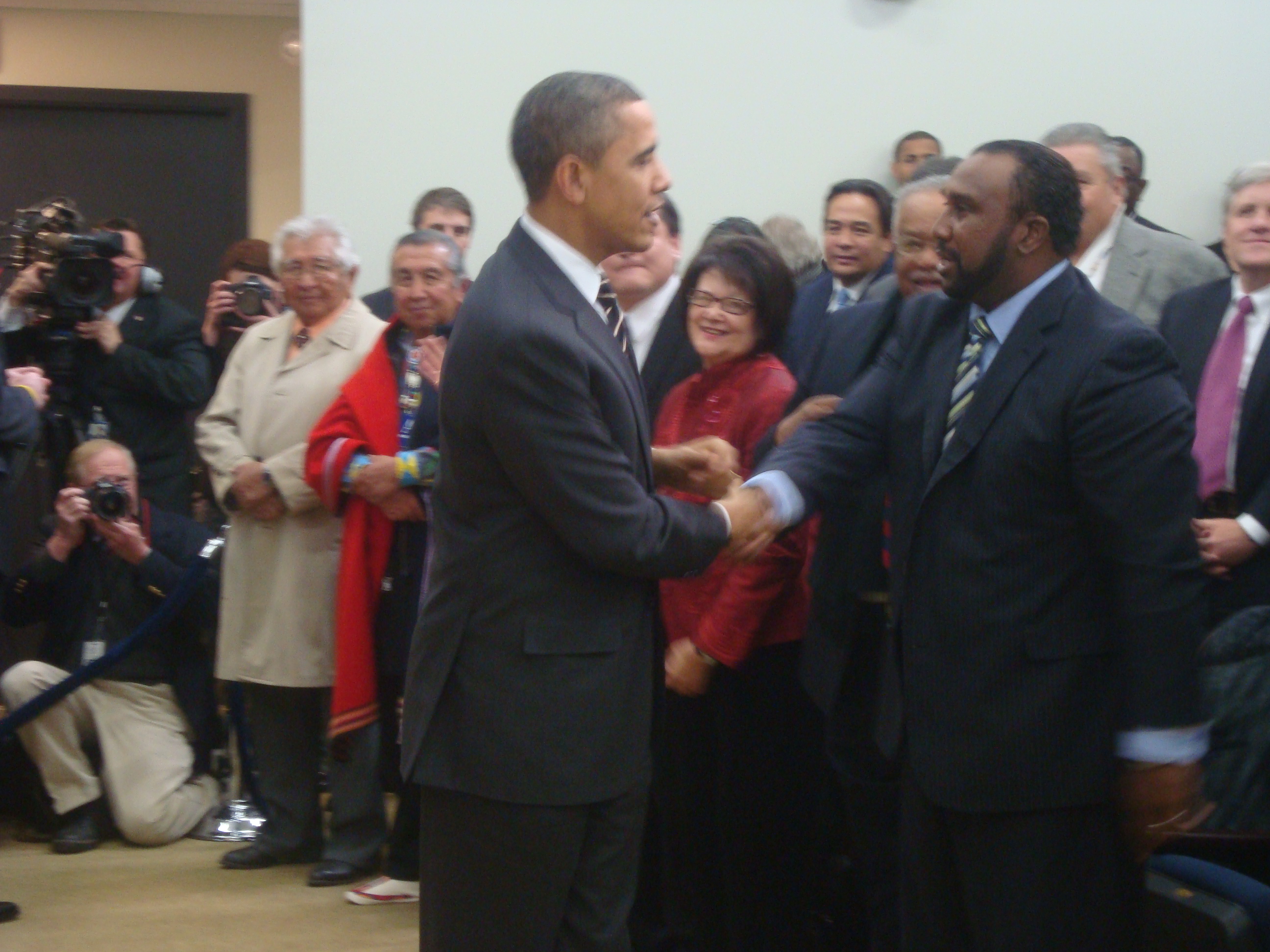 This week, more than 400,000 Native Americans from numerous tribal groups will receive $1,000 checks -- just in time for Christmas. These court-ordered payments from the federal government will begin to settle a landmark $3.4 billion class action lawsuit.
The suit, Cobell v. Salazar, was one of the largest class actions ever filed against the United States. It charged that as far back as the 1880s the government mismanaged money owed to Native Americans. These trust funds were collected from farming and grazing leases, timber sales, mining, and oil and gas production from land owned by American Indians and Alaska Natives.
Sadly, Elouise Cobell, a member of the Montana Blackfeet who was the lead plaintiff in the 1996 lawsuit will not be among those receiving the checks. She died last year of cancer-related complications, before ever seeing the fruits of her labors. In fact, the settlement was prompted by recognition that "large numbers" of the affected Native Americans live in poverty and many are elderly and dying.
The Native Americans' case had many similarities to our decade-long battle to claim justice for millions of black farmers who had been wronged in the denial of farm loans and other federal mishandling. It is as complicated as the black farmers' $1.25 billion settlement. Both cases required an Act of Congress to fund the court settlement -- and they were intertwined.

I spent eight years lobbying for the black farmers' bill which passed in the 2008 Farm Bill. By then, I had endured a grueling, draining process I would not wish on anyone. I thought my Capitol Hill ordeal was over. Boy was I wrong!

This time of year was the most difficult for me. Most people would be in good holiday spirits. I would be heading home empty-handed, facing another year with a stalled bill pending in Congress.

Our settlement with the Obama Administration required congressional approval, so I had to go back to Congress for the funding. During that time Democrats had a super majority in the House and the bill passed there. But the Senate was a whole other ball of wax. The Democrats had a narrow majority there.

In 2009 the Obama administration coupled the black farmers' suit and the Cobell settlement together, handing me a massive battle to wage for $4.5 billion -- a much harder sell on Capitol Hill. I quickly had to become an expert on the Cobell case. We picked up opposition from Republican senators who wanted to reduce legal fees for the Cobell attorneys.

The combined bill failed as a stand-alone act 11 times in the Senate. I spent months at a time on the Hill, dressed in coveralls, day in and day out visiting members who opposed the black farmers' and Native Americans' proposed settlement. I practically parked my tractor, named "Justice," which I had driven from my Virginia farm to Washington to highlight the failed congressional actions.

Finally, two years after the Farm Bill passed, Congress passed the legislation that included $3.4 billion for Native Americans, $1.25 billion for black farmers and additional funding for a water line on Indian reservations. That Dec. 8, President Obama signed the landmark bill into law.

Now, with the Cobell case settlement and payments underway, at least partial justice will begin for people who are members of most federally recognized tribes west of the Mississippi River. At least some of the resources will be restored to those who claimed government wrongs, including mismanaging trust funds and assets, improperly accounting for those funds, and mismanaging trust land and assets.
I can attest that settlements are never perfect. It's a give-and-take process. My father would always say a half of loaf is better than none at all; at least you can eat and feed your family. I am proud of my time spent helping to bring justice to Native Americans. My father has Native blood and ties to a small tribe called the Saponi people. Helping to bring justice and vindication to hundreds of thousands of Native Americans made the struggle all worth it.

I worked long and hard on getting the bill passed in Congress, and it brings me personal joy to know that deserving individuals will be receiving checks this week.

The last time I saw Mrs. Cobell was at the signing ceremony with President Obama it was a historic day for black farmers and Native Americans. So, today I say congratulations and thank you Native Americans, America's first people, for allowing me to be a part of your history.
Calling all HuffPost superfans!
Sign up for membership to become a founding member and help shape HuffPost's next chapter