But despite these challenges, Native American youth feel tremendous hope for the future.
The Huffington Post recently partnered with United National Indian Tribal Youth (UNITY), a national network of Native youth, for an exclusive survey of Native Americans aged 18 to 24. Nearly 40 percent of the Native population is under the age of 24, compared to 33 percent of the general population. The survey -- which had 65 participants -- sought to learn more about the day-to-day lives and educational experiences of a population that faces many misperceptions. We followed up with nearly a dozen of the survey respondents for longer interviews.
Some responses were unexpected and uplifting. Many participants said they have no doubt that they will overcome challenges and find success. They have faith that if they work hard and stay focused, they can be greater than their circumstances. Many are optimistic about their lives and the future of their people.
Other responses were unsurprising. Many Natives said they are rarely afforded the luxury of seeing their experiences accurately depicted in popular culture, school curriculum or national policy. They regularly face misunderstandings about their culture and history. Some have been bullied by teachers and classmates who view them more as nothing more than stereotypes.
The survey responses we received reflect the voices of a self-selecting group that is already involved in UNITY programming and thus likely to have a strong support group of Native peers. They are a diverse group, more female than male, from many different tribes and places. They are not representative of Native youth at large, but reflect a small slice of the Native American youth experience.
Below are some themes that emerged from their stories.
Native American Youth Are Optimistic About The Future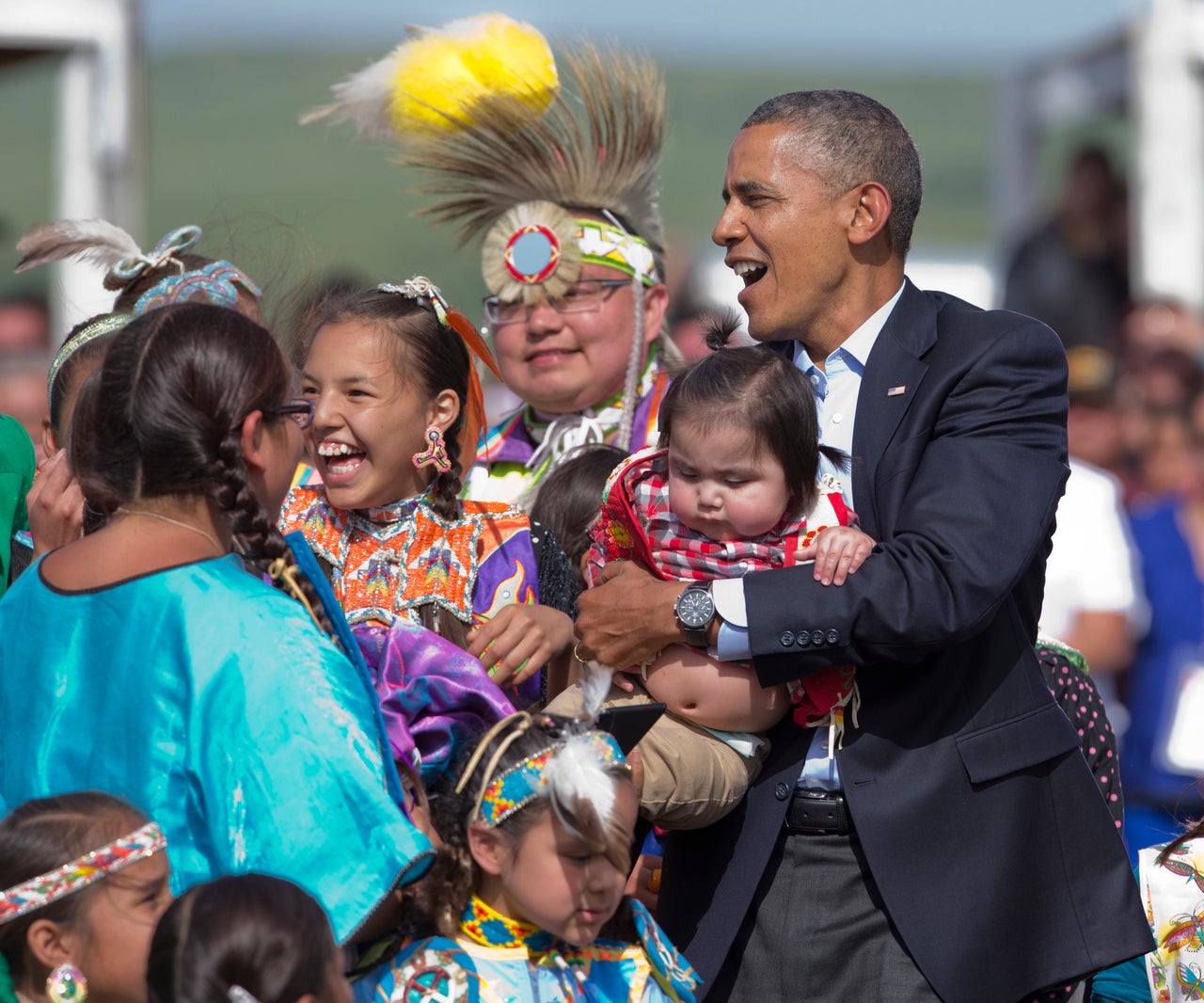 Many Native youth are aware of the negative statistics impacting their nations but optimistic about their own future.
Some of this optimism may be due to the efforts of the president.
In 2014, President Barack Obama became only the fourth sitting president to visit a Native American reservation. Since that historic visit to Standing Rock Sioux Reservation in North Dakota, he has given unprecedented levels of attention to this population. At the 2014 White House Tribal Nations Gathering, the administration announced the launch of Generation Indigenous, an initiative that increases funding to Native communities and tries to engage Native youth. It involves new investments in Native communities and efforts to engage Native youth. As part of the initiative, the White House hosted the first ever Tribal Youth Gathering this summer, where First Lady Michelle Obama spoke.
"I'm so proud of you all. I'm proud of this gathering. I know you all can do this. I believe in you, and I can't wait to see all you will achieve," she said at the gathering.
For some youth, Obama's efforts mean their culture is finally getting the attention it needs.
"Even though Native people have a voice, we are a small minority of the population. I do appreciate that we have not been forgotten in this administration as we have been before and that makes me hopeful that change will continue," said Leslie Locklear, 24, of the Lumbee Tribe of North Carolina. "That makes me excited, but also nervous about the next presidential election."
Teddy McCullough, who works at the Center for Native American Youth, agrees with Locklear.
"He's not the first politician to visit Native communities or have natives come to the White House but he's definitely the first president who has made a deep commitment and is showing that he means it," said 22-year-old McCullough, who belongs to the Coyote Valley Band of Pomo Indians.
Celeste Terry, 23, takes pride in how engaged her peers are.
"Just seeing the movement amongst the youth right now, it's amazing. It's so inspiring," said Terry.
Mary Kim Titla, executive director of UNITY, knows what Native American youth often have to overcome to be successful. But she sees drive, commitment and determination among the kids she interacts with.
"We see all of the negative statistics and the youth themselves know that when it comes to social ills they are among the worst in terms of suicide, teen pregnancy, drug abuse, you name it," said Titla. "They are keenly aware of that, and despite that, the majority of them, I would say, are committed to overcoming all barriers and want to be among positive statistics."
In School, Native American Students Rarely See Their Culture Depicted Accurately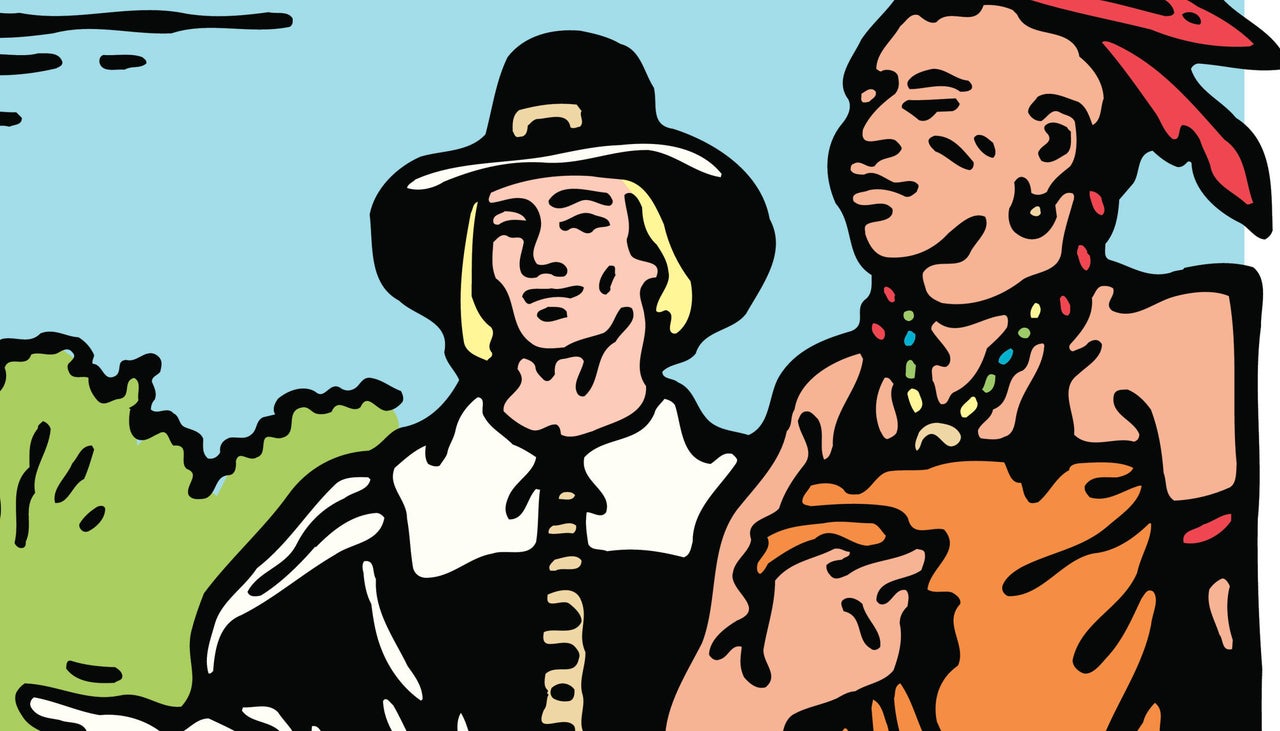 "In the telling of U.S. history, there is a specific narrative that really does not lend itself to incorporating the voices of people who are not considered members of the dominant cultural group," Shear told HuffPost last year.
In K-12 public schools, Native youth rarely get the opportunity to learn about their own history.
"There was one page in the entire history book that covered Native Americans in general," said Teddy McCullough, 22. "It focused on Thanksgiving and that was about it before it moved onto the rest of the history and then Natives weren't brought up at all."
When Collin Church was in eighth grade, one of his teachers referred to Native Americans as "savages," said Church, a member of the Pokagon Band of Potawatomi Indians.
The teacher said Natives "were easy to take out because we were primitive and uncivilized," recalled Church, now 21. "At the time I was discovering myself that I was Native American … But with what school system was pushing it gave me huge confusion."
Savannah Ingram, 19, realized as a child that if she wanted to learn about her history, she would have to do it outside of school.
"In third and fourth grade is when you really only learn about Native American history and that's it … Otherwise I had to learn my entire native history through my tribe through tribal events," said Ingram, who belongs to the Confederated Tribes of Grand Ronde.
Native American Youth Are Tired Of The Stereotypes And Costumes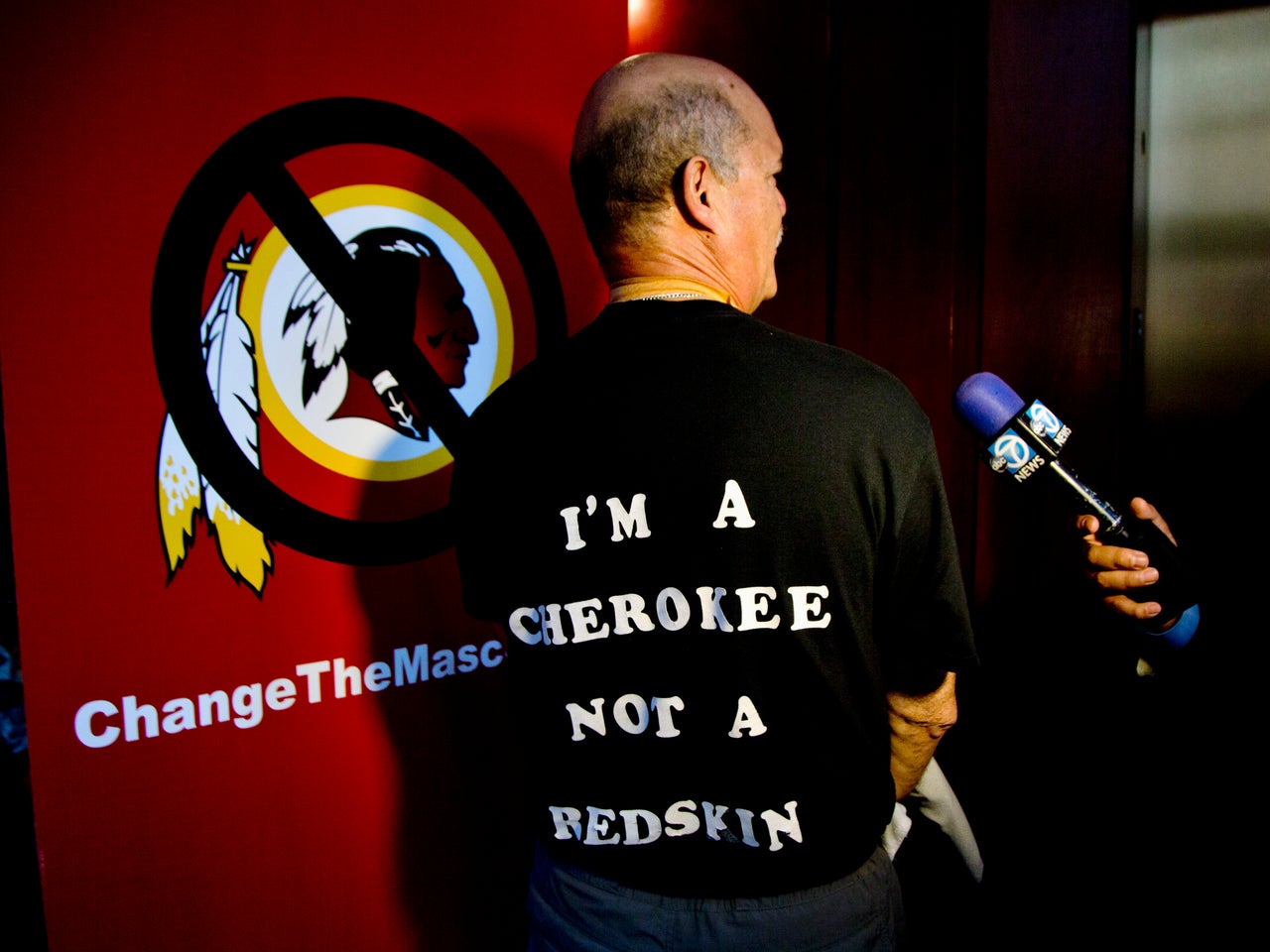 Celeste Terry remembers walking into a classroom her junior year of high school and seeing a student-made poster that inaccurately depicted her tribe, the Oglala Lakota. The student had gotten an A+ on the project, despite it being riddled with factual errors. After years of facing bullying from peers about her Native American heritage and indifference from teachers, it felt like a breaking point for Terry.
Terry explained the poster's inaccuracies to the teacher who had graded it, but the teacher didn't seem interested asking the student to correct it. Soon after the incident, Terry decided to drop out.
Terry ended up going back to school and earning her GED and is set to enroll in a local university in January. But she remains dogged by stereotypes. After spending two years working at a transportation services company called Navajo Express, Terry was driven to quit several weeks ago after the company gave employees T-shirts misrepresenting the Navajo.
The T-shirt shows a Lakota style headdress, even though the company is named for the Navajos. The faceless character wearing the headdress has blue eyes.
"I see this image and I'm like, 'Oh my god, is this a joke?' I was so angry," said Terry. "I immediately started crying." (Navajo Express declined to comment.)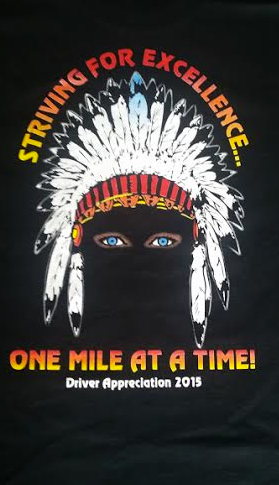 Terry's experiences speak to just two examples of life in a nation where offensive representations of Native Americans are allowed to flourish. The most prominent example of this is the existence of insensitive Native American mascots and team names. A 2014 analysis from FiveThirtyEight found 2,129 sports teams names that reference Native Americans.
These team names can have a damaging impact on Native youth.
"[American Indian and Alaska Native] students across the country attend K-12 and postsecondary schools that still maintain racist and derogatory mascots. Research shows that these team names and mascots can establish an unwelcome and hostile learning environment," argues a 2014 report from the Center for American Progress. "The presence of AI/AN mascots directly results in lower self-esteem and mental health for AI/AN adolescents and young adults."
Caitlin Bordeaux, 24, is a teacher at a Bureau of Indian Education School, meaning all of her students are Native. Her school has a Native American mascot, she says, but not one that misrepresents her culture.
"[Native American mascots] should be updated because they still portray stereotypes and show that we're all the same. But all tribes aren't the same. Not every tribe uses headdresses," said Boreaux of the Rosebud Sioux Tribe.
Eshtakaba Lafromboise, 19, thinks sports teams are in the wrong when they promote a "racist term and offensive term" for Native Americans. "If they used any other race, I'm sure people would be on that right away," said Lafromboise, a Sioux.
"Those things, they mean something," he said. "A lot of people don't seem to understand."
Popular in the Community