WASHINGTON -- Around two thousand and sixteen years ago, a non-Christian Middle Eastern couple was in need of refuge for the night. There was no room at the inn, but the innkeeper dug deep into his humanity and offered the travelers, one of whom was pregnant with another Man's child, the option of bedding down in the barn. It was there that Jesus Christ was born.
The scene of the Nativity is recreated throughout the world every December. You can find it in malls, on the front lawns of churches, in dioramas and on clothing. It is an annual celebration of hospitality and its infinite, sacred possibility.
At least five states are bringing that spirit to their people by displaying Nativity scenes in the governor's mansions or state capitol buildings. While a chained-up sheep might be welcome under Georgia's rotunda, however, today's Middle Eastern refugees are not.
Georgia, Illinois, Nebraska and Texas will have Nativity scenes in their state capitols, and Oklahoma will have one at the governor's mansion. The governors of those same five states have said they do not want any Syrian refugees coming to their states in the wake of the terrorist attacks in Paris.
"Our nation and our state have a shared history of providing safe haven for those displaced by conflict, but the news surrounding the Paris terror attacks reminds us of the all-too-real security threats facing America," Illinois Gov. Bruce Rauner (R) said last month.
None of the governors' offices returned a request for comment on whether the story of Christmas holds any lessons for how to deal with the current refugee situation.
The Thomas More Society, a public interest law firm that is co-sponsoring the Nativity scenes, also declined to comment about modern-day refugees. Spokesman Tom Ciesielka said the Nativity scenes were "primarily about free speech in public forum-type locations."
Back 2,016 years ago, the family of Christ was at even greater risk after their son was born in the barn.
"When they had gone, an angel of the Lord appeared to Joseph in a dream. 'Get up,' he said, 'take the child and his mother and escape to Egypt. Stay there until I tell you, for Herod is going to search for the child to kill him,'" Matthew would later report. The refugees fled to Egypt.
Violence eventually caught up with Christ, who was brutally executed -- a fate that has befallen thousands of Syrians of all religions and awaits many more who will be unable to escape.
Some opponents of welcoming Syrian refugees have already rejected any comparison between the story of Christmas and current times.
So far, however, not a single one of the Paris attackers has been identified as a Syrian refugee.
Florida, another state that has rejected Syrian refugees, will not have a Nativity scene this year after groups protested it in past years by installing a Festivus pole made of beer cans, a "Happy Winter Solstice" banner and a Satanic temple diorama.
Click here to sign up for updates from Ryan Grim.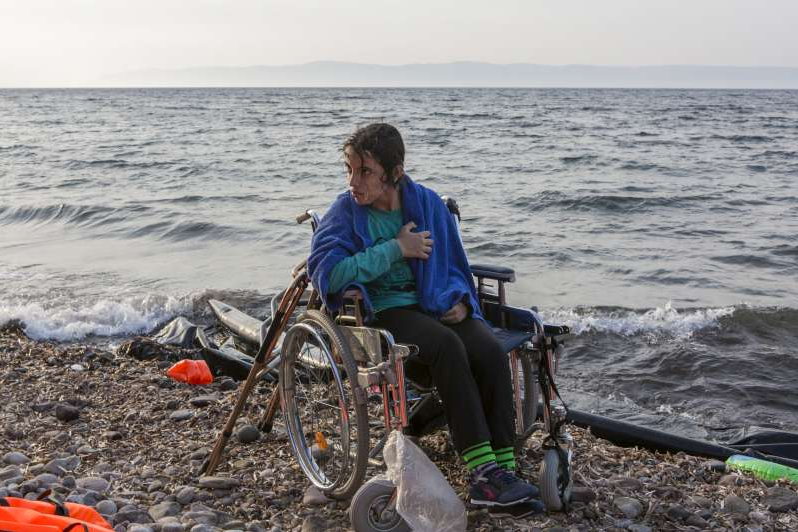 These Are The Terrifying Syrian Refugees Coming To The U.S.
Popular in the Community