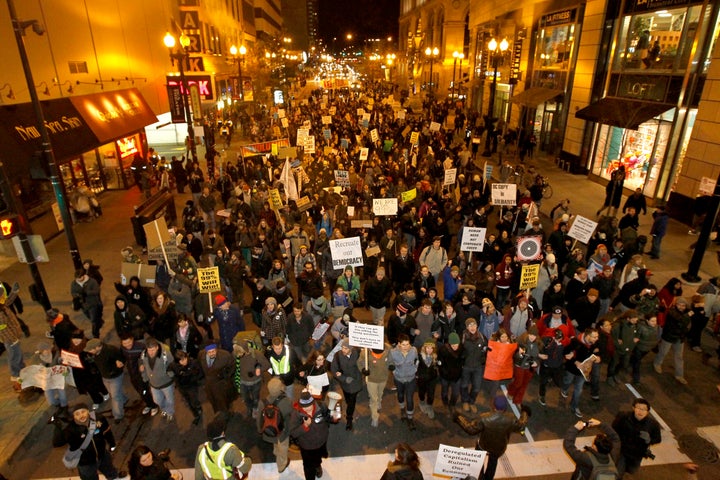 With massive protests and tight security planned for the upcoming NATO and G8 summits in Chicago, some area businesses are concerned about the impact the international summits will have on their bottom lines. After briefly stating that businesses would be reimbursed in some way by the city, Mayor Rahm Emanuel's office backtracked on those comments Thursday.
But, after reports of the reimbursements were published, the mayor's office changed course, saying that they "have no plans to reimburse businesses -- the city is open for business." Jennifer Martinez, a NATO and G8 Host Committee spokeswoman, reiterated to the Sun-Times that "the plan is for all businesses to be open. We do not anticipate businesses being closed."
(Scroll down to watch a report on NATO/G8 preparations.)
Meanwhile, a coalition of Chicago community, labor and faith-based groups issued an open letter Thursday to the mayor [PDF] calling for a sum of money similar to the amount expected to be spent on the summits to be invested in "Chicago's 99% -- our communities" through a Chicago G8/NATO Community Fund. They would like to see the city call on "wealthy corporations and benefactors" to help support libraries, mental health clinics and other resources they say many Chicagoans urgently need.
WATCH NATO/G8 summit neighbors discuss how they're preparing for the events: