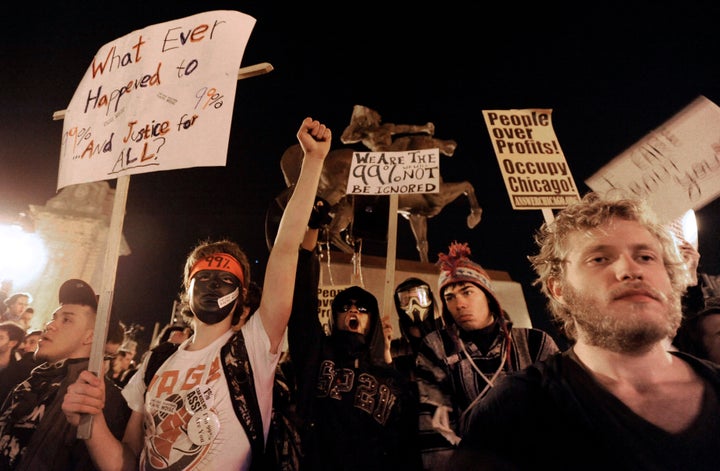 "We decided to pull that off the table," McCarthy said, according to the Chicago Tribune.
"We met with aldermen last week and with groups interested in exercising their First Amendment rights, and they expressed concern that the fines were really high. It just made sense to keep the fines as is," said a City Hall source, who spoke only on the condition of remaining anonymous.

"Bill of Rights was brutally beaten to death by a gang of thugs, eventually succumbing to wounds, massive hemorrhaging and blunt force trauma," Occupy Chicago said on their Facebook page. "Those claiming responsibility are National Defense Authorization Act (NDAA), Stop Online Piracy Act (SOPA), Protect the IP Act (PIPA), and 'Mayor 1%' Emanuel for his permanent limitations of free speech and assembly beginning at the NATO/G8 summits on May 15-22."
"Obviously, our country was founded on protest, it was founded on freedom of speech," said Moreno, who has been arrested himself during protests against U.S. immigration policy. "And I just say, if you're gonna err on one side or the other, you have to err on the side of allowing people to express themselves."

"If these ordinances pass, all bets are off," Thayer told the Sun-Times. "If the federal government decides to nix the permit we've already received, all bets are off. Why should people respect the law if the law does not respect them?

Calling all HuffPost superfans!
Sign up for membership to become a founding member and help shape HuffPost's next chapter