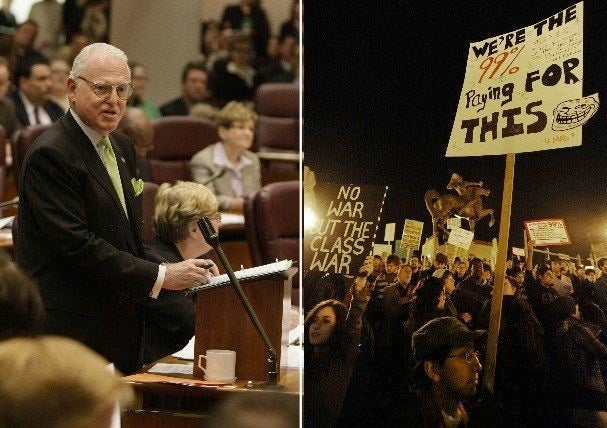 The Chicago City Council on Wednesday overwhelmingly approved two ordinances Mayor Rahm Emanuel introduced to crack down on protests expected during the upcoming NATO and G8 summits in the city.
"I listen to people," Emanuel said, according to the Sun-Times. "I told you guys early on we're not gonna have my way or the highway. I don't think you make progress that way. I listened to people and we made the changes necessary."
Ald. Leslie Hairston (5th) was one of the four aldermen who voted against the parade ordinance changes. According to the Tribune, Hairston "still [had] concerns about freedom of expression and civil liberties." Ald. Joe Moore (49th), meanwhile, lauded the mayor for softening some of the proposals contained in the ordinances in response to activists' various concerns.
Ald. Ed Burke (14th), referencing his time serving as a city cop in 1968, described how the department was "overworked and over-stressed," NBC reports.
"If the federal government decides to nix the permit we've already received, all bets are off," Thayer continued. "Why should people respect the law if the law does not respect them?"
"Again, I hope it's not. I hope things go really well and the city gets a real positive spin from it, but if you were betting in Las Vegas, you'd bet that's not going to be the outcome," Sanderson told the station, adding that battles between police and protesters could tarnish the city's reputation, much like they did during the 1968 Democratic National Convention.
Related
Popular in the Community