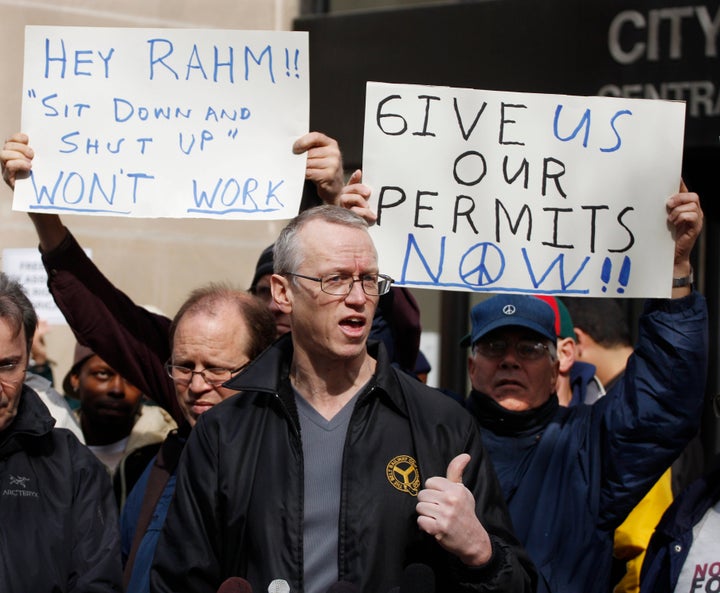 Activists preparing to protest the upcoming NATO summit in Chicago this week set a deadline by which they hope the federal government will disclose the long-awaited details of the security perimeter it plans to erect around the McCormick Place, where the meetings will take place next month.
"The internationally-accepted standards for the exercise of what we call here in the United States the First Amendment, is for people to get within sight and sound of the object of their protest," Thayer told CBS. "This is the same thing that the United States lectured Eastern European countries about, so what's good enough for Warsaw or Prague should be good enough here for Chicago."
(Scroll down to watch a report on protesters' appeal to the Secret Service.)
The American Civil Liberties Union of Illinois has also joined the call for a 5 p.m. Monday deadline for the Secret Service's security plan. The group pointed to a 2003 settlement where the McCormick Place entered into an agreement allowing for limited access to the facility by those wishing to "engage in free expression during events at the facility," the group said in a press release.
"It is time for the Secret Service to release their plan," Grossman continued.
Mayor Rahm Emanuel said in a press conference Tuesday that the reports of additional security precautions weren't too different than what takes place at the site of national political conventions.
"I want you to understand that this is normally what Charlotte's going to do for a convention, Tampa's going to do for a convention," Emanuel said, according to the Tribune.
Under the new agreement protesters made with the city, activists protesting the summit will gather May 20 at 2 p.m. at Grant Park's Petrillo Music Shell before marching toward McCormick Place. Despite the compromise, the city has not agreed to side with protesters should the Secret Service propose a tighter security plan for the summit that would preclude protesters from getting near the convention center.
WATCH a report on protesters' call for the Secret Service to disclose more information pertaining to its McCormick Place security plan:
Related
Popular in the Community