Indie pop singer-songwriter Natti Vogel hopes his new video, "Brown Rice," will encourage viewers to "empathize with some real, modern-day pitfalls" of queer life.
Vogel's video, viewed above, is at once steamy and melancholic. It follows a gay character (played by Matthew Wilkas) who, on the surface, has it all: chiseled good looks, an active lifestyle and a lively social media presence.
Far from the gaze of Instagram, however, Wilkas' character struggles to fill an emotional void. He finds a temporary escape from his depression through a night of drugs and casual sex with a stranger (adult film star Tegan Zayne). At the video's conclusion, he locks eyes with Vogel in an empty Manhattan nightclub, and the two men share a moment of solidarity.
Released March 29, "Brown Rice" arrives at a prolific time for Vogel who, until now, had been known primarily on New York's indie music circuit, with performances at the Brooklyn Museum and National Sawdust. The video is the third to be released from his six-track debut EP, "Serving Body," and had racked up more than 40,000 views as of Sunday afternoon. (By comparison, the clip for the catchy second single, "I Don't Want To Find The One," had received just over 1,100.)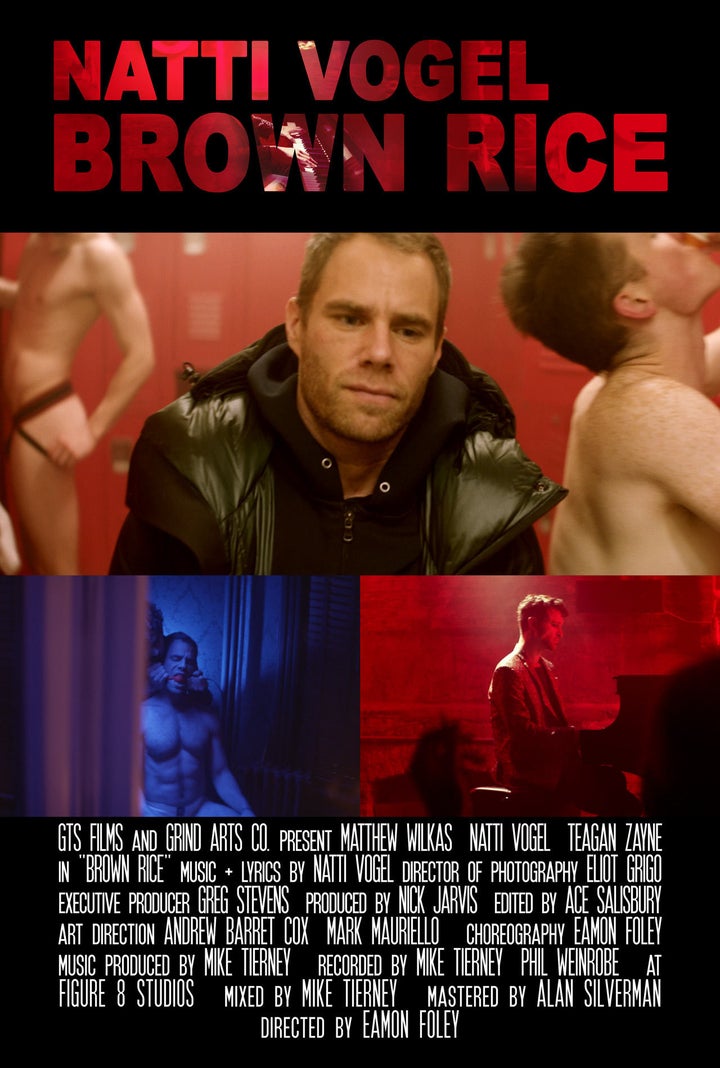 Much of the buzz on "Brown Rice" has focused on Wilkas' presence. The actor, whose credits include 2012's "Gayby" and HBO's "Looking," has become a media fixture in recent weeks due in part to his relationship with Olympic freeskier Gus Kenworthy. Footage of the two men sharing a kiss during the Winter Games made global headlines and received praise from LGBTQ rights advocates.
Though grateful that Wilkas' rising star has boosted interest in "Brown Rice," Vogel is hopeful that discerning viewers will see the video as an "unfiltered and uncompressed" portrait of the queer "emotional experience" rather than simply a serving of beefcake.
"I want the general audience to feel the desperation of needing to be approved of and to question the lengths they are willing to go to gain that approval at the expense of whatever it is that might make them amazing to begin with," the singer told HuffPost. He added that he wrote the song about "a super-athletic, super-arrogant ex I never felt good enough for."
"I want audiences to actively yearn for whatever parts of themselves that they've been suppressing," he said.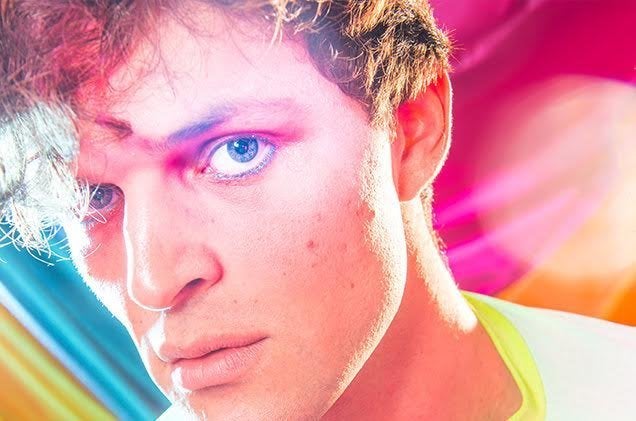 Calling Vogel's song "haunting and gorgeous," Foley aimed to paint a picture of "a man chasing a thrill or some sort of climax, but falling short of satisfaction." Still, he stressed that "Brown Rice" isn't meant to "judge a certain subset of gay men or cast a shameful light on certain actions."
"I wanted everyone to be able to find themselves in this character, and question if what consumes them is leading them towards happiness," he said. "Even the man who looks like he has it all with his 100K followers and free underwear feels inadequate ... [Many] gay men are organizing their lives around an unachievable ideal that won't take care of them in their old age."
Ultimately, Vogel said he hopes to portray other aspects of queer life in his work, noting, "It's important that we not tone our truth down for anyone."
"I felt the story for years emotionally, as I think most of us gay men have, and we just had to express it artistically," he said. "We've been pressured, threatened, forced, advised to do that our whole lives and it hasn't worked ― it's left us with a ton of anxiety and loneliness."
Listen to "Serving Body" below.
Support HuffPost
Every Voice Matters
Popular in the Community