Last month in New York City, the best beauty brands you haven't heard of yet came together at the first ever Indie Beauty Expo, "A day devoted to independent beauty brands and the people who love them." The Indie Beauty Expo (iBE) ™ had The Altman Building bathed in violet light and overflowing with stunning florals as the day-long, interactive event gave press, buyers, consumers and other industry professionals an opportunity to experience, connect with and buy from the best independent, eco-concious beauty and wellness brands.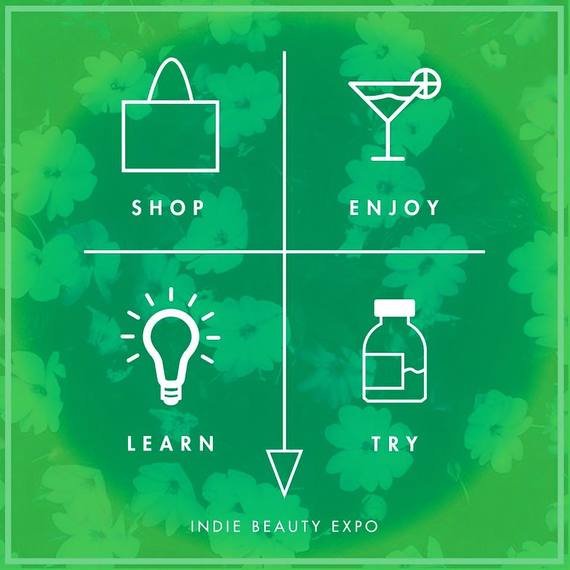 iBE kicked off with a press breakfast, where exhibiting brands had the opportunity to present their stories to the national beauty media. This was followed by the trade portion of the expo, where industry professionals got to meet, learn about and experience dozens of beauty and wellness brands.
In the evening, the event opened to the public with discounted shopping and the opportunity to connect directly with brands. For indie beauty-obsessed consumers, this was the equivalent of a 10-year-old girl spending an intimate evening with Taylor Swift and her cats.
There were also panel discussions throughout the day, covering topics such as Natural Beauty Explosion: Pioneers Talk Trends, Myths, Facts, Hot Ingredients and More, which was led by Well+Good co-founder Melisse Gelula and included a panel of industry pioneers like Gina Carney, founder of RGB Cosmetics and natural beauty queen, Tata Harper.
iBE was co-founded by Nader Naeymi-Rad, entrepreneur and CEO of Vesture and celebrity aesthetician/beauty entrepreneur, Jillian Wright. As a spa owner, Jillian always looks for new and notable beauty products to offer her customers. Additionally, as creator of her own eponymous skin care line, she felt a need to bring together media, buyers, retailers and indie beauty loving consumers for an exclusive, curated event that showcases and promotes independent beauty and wellness brands. Thus, the Indie Beauty Expo was born.
"There was an unmet need," Wright told Charlotte's Book earlier this summer. "Broadly speaking, up until now there were two kinds of beauty shows." These two types of beauty shows are the multi-day professional trade shows with 1000+ vendors, and the afternoon mini-expos with a dozen or so independent brands. Until iBE, nothing existed in between those two extremes. "So iBE fills the gap," Jillian explained.
Fills the gap, indeed. The packed event was a rousing success, and the impressive numbers show just how unmet the need for this type of event was: There were 80 exhibitors (initially, they were hoping to have 40!), 100+ press (including Allure, Elle, InStyle and W), 200+ buyers (including Barneys, Goop, Saks, Spirit Beauty Lounge, Target and Whole Foods), 300+ other industry professionals and 300+ consumers. This wasn't just a bunch of us New Yorkers, either. Attendees flew in from Miami, South Carolina, Spain and even Tokyo.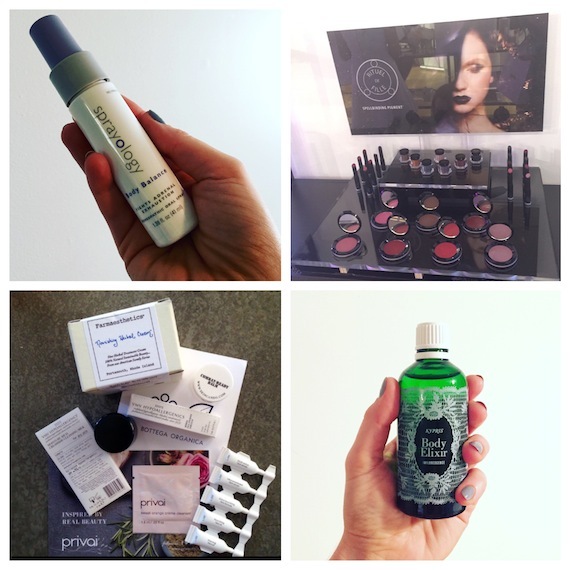 Ripples of the event's success can still be felt online as well: A week later, attendees and exhibitors are still Instagramming pictures of the event (and their sizable product sample haul) with the custom hashtag, #weareindiebeauty.
Wright was, understandably, thrilled "I thought the expo was going to be epic, but it turned into electric. The happiness and positive energy in the air made it a very special environment to be in." I wholeheartedly concur.
I feel lucky to have attended this landmark event. As a female entrepreneur, I was inspired to be in a building full of girl bosses. Leave it to the ladies to populate an event brimming with creativity, camaraderie and collaboration.
Missed this year? Fret not. iBE 2016 is already being planned, with events in NYC and LA. Go to the Indie Beauty Expo website now and sign up for news and updates so you're there in 2016.
REAL LIFE. REAL NEWS. REAL VOICES.
Help us tell more of the stories that matter from voices that too often remain unheard.