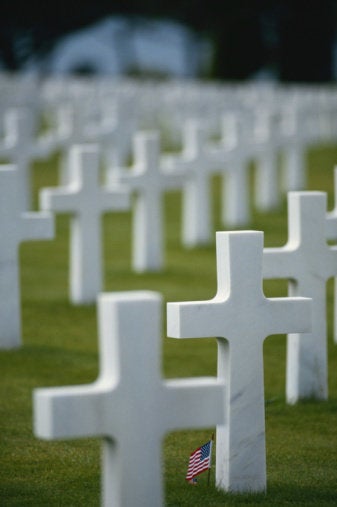 Jane Hillhouse has been part of the movement to "green" the funeral industry since 1994. She learned about the natural burial movement when she was visiting her native England, and then brought that interest and commitment back to the United States.
I first heard of natural burial when a local paper ran a feature story on Jane's work five years ago. Then, in September 2009, our paths crossed again. Last month Jane and I met for tea (of course!) at Caffe Lucca in Montara, CA and talked about her involvement in this growing aspect of the green movement in the U.S.
Jane told me that she had been driving in the English countryside in 1994 when she realized that she did not want to be buried in a shiny box that would not allow her to gently return to the earth. She wondered if she might be able to find a local carpenter who would build her a simple pine casket that she could paint with images of all that she had loved in this life. She also began to explore the possibility of finding craftspeople at willow farms who might weave basket-like willow caskets.
While she was exploring these options, Jane learned more about the burgeoning natural burial movement in the U.K. She learned that natural burial is actually a return to traditional practices. She was soon convinced that natural burial is a more compassionate option for families and the earth, because families are able to care for their loved one and say their farewells in their own home, if they choose. No embalming fluids are used and the body is buried in an eco-friendly casket or shroud that helps the body naturally return to the earth, often in natural woodland or meadow settings. This is perfectly legal in the U.K. and, Jane learned, in the U.S. as well. (According to the FTC Funeral Rule, embalming is rarely necessary.)
As we sipped our tea on that rainy afternoon, Jane explained to me that, until the late 19th century, in the U.S. burial was handled by the family with the support of their religious or civic community. The person who had died lay in state in the living room or parlor where family, friends and neighbors came to pay their respects. The loved one was then placed in a simple pine box or cloth shroud, carried to the church, synagogue, or mosque for final rites, and then buried in a community graveyard. This changed during the Civil War. In order to preserve the bodies of soldiers while they were being transported from the battlefields to their hometowns, the blood was drained out and replaced with embalming fluids. This was the beginning of the modern funeral industry, because only experts could handle the embalming procedures and other complicated processes designed to temporarily delay decomposition of the body.
The commercial funeral industry has evolved since that time. Embalming, metal and exotic hardwood caskets and impenetrable concrete vaults have become commonplace. I was shocked to learn that here, in the U.S. we
annually
bury:
827,060 gallons of embalming fluid
90,272 tons of steel for caskets and vaults
2,700 tons of copper and bronze for lining caskets
30,000,000 board feet of hard woods, including tropical woods, for caskets
1.6 million tons of reinforced concrete for burial vaults
Additionally, what looks like a grassy cemetery lawn is actually a thin covering of sod over acres of wall-to-wall concrete vaults. The vaults are needed to keep the land from caving in so that the grass can be easily mowed by industrial lawnmowers. The grass itself requires the constant use of fertilizers, and herbicides, as well as frequent watering.
I was even more surprised to learn that cremation is equally polluting and energy-intensive. It
requires up to 356 cubic feet of natural gas to complete a single cremation;
exacerbates climate change because the combustion of natural gas produces carbon dioxide;
produces sulphur dioxide and nitrogen oxide, which both contribute to the formation of acid rain;
emits dioxin, which is one of the most potent toxins known;
produces 1.6-8.5 grams of toxic mercury into the environment per cremation from cremated dental fillings (when buried with an entire body, fillings remain inert).
Jane told me that when she returned to the U.S. she began selling environmentally friendly caskets and urns to individuals and funeral directors who were interested in gentler, greener burials. Soon, families began coming to her for consultation and resources for home funerals and natural burials.
Interest has continued to grow. Jane now provides continuing education seminars for members of the funeral industry, hospice and palliative care associations, faith communities and clergy. She is also working with land trusts, existing cemeteries, and individuals to secure natural burial grounds in the U.S.
Jane's company, Final Footprint, is a certified member of both Green America and the Green Burial Council. Recently, Final Footprint has become the U.S. distributor for eco-friendly caskets and coffins by Ecoffins, a Fair Trade certified company based in the U.K. Jane said that she chose to work with Ecoffins because both companies have a joint commitment to value their employees and the physical environments in which they work, and to do everything they can to ensure that they improve rather than damage the environment. For this reason, the manufacturing is done in an environmentally friendly way that uses sustainable materials. All of the caskets and coffins are individually hand-woven, using age-old skills, by craftspeople who are paid a fair wage and work in a just, Fair Trade certified workplace.
Jane has served on her local board of the Funeral Consumer Alliance. Each year she makes presentations and leads workshops around the country. So far, in 2010 she is scheduled to participate in events in Raleigh, NC (April), Denver, CO (May), and Bloomington, IN (June). An event is also being planned for San Jose, CA.
Jane is willing to be contacted for more information, workshops or continuing education seminars about natural burial. She can be reached at 650.726.5255 or jane@finalfootprint.com
Sources:
Mary Woodson, vice president of the Pre-Posthumous Society of Ithaca, New York, in Mother Earth News, April/May 2003.
Philip Donald Batchelder, "Dust in the Wind? The Bell Tolls for Crematory Mercury" in Golden Gate University Environmental Law Journal, Vol. 2, No. 1, 2008.
Federal Trade Commission Funeral Rule