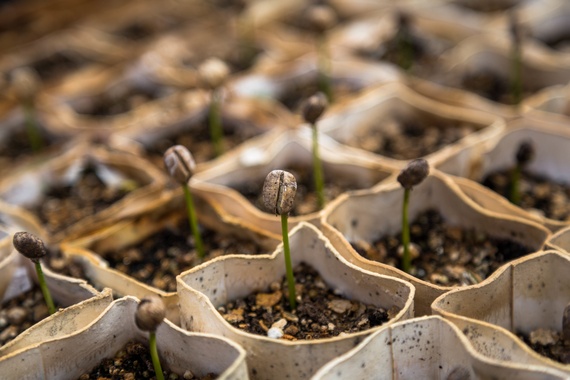 This article has been submitted as part of the Natural Capital Coalition's series of blogs on natural capital by Peter Bakker, President & CEO, World Business Council for Sustainable Development (WBCSD).
Peter Bakker explains how applying the Natural Capital Protocol will enable organisations to redefine the meaning of value
WBCSD believes we can achieve a world where all people live well and within the boundaries of the planet. This is our Vision 2050. For it to become reality, we will need to consider more than just financial returns and losses. We need an economy that reflects true value, true costs and true profits.
The launch of the global Natural Capital Protocol on 13 July is a critical step on the journey towards a sustainably functioning economy. The Protocol allows business to measure and value its impacts and dependencies on nature, and therefore enables better informed decision-making for more sustainable choices.
The Protocol is designed to be flexible. Each company can use it in the way that helps them move towards integrated decision making and performance reporting.
To illustrate what this journey could look like for one of them, let's follow the story of a hypothetical company from now until 2050.
2016: Measuring, valuing and integrating natural capital into decision making
Right now, an international coffee company is trying to manage its complex supply chain, and move up in a competitive market. Every day, the senior management has to make decisions about their business, based on the information they have.
Their business depends upon nature, such as for pollination and crop growth, mostly in remote and poor areas of the world. The company faces many risks, but how can they integrate natural capital information into their decision-making or accounting systems, if they haven't measured or valued it?
From July 2016, this coffee company begins using the Protocol to understand the risks and opportunities of their natural capital impacts and dependencies. They measure and value the extent to which their facilities and farmers impact and depend on natural capital, specifically water use, pollination, and air quality.
Using the Protocol shows the company that these issues are already incurring significant costs to their business, and that these costs are set to significantly increase in the future.
Equipped with this information, the coffee company can now decide what to do. They reduce water needs by investing in natural infrastructure. They join other organizations fighting to address declining bee populations. And they introduce an internal carbon price of $60 per ton to anticipate upcoming fuel emission regulations.
From internal decision making to external reporting and recognition
By thinking strategically about their natural capital decisions, our coffee company sets an industry benchmark that investors reward and their competitors leap to follow. The company has embedded natural capital assessments into their business and they're managing natural capital in a consistent way internally. And because they were early adopters, they were better positioned than other companies when the worldwide carbon price was introduced, and now that those externalities are firmly embedded in the economy, they are reaping the rewards.
Now they are comparing their natural capital performance with others. There was positive feedback from early communications with investors and stakeholders, and they publicly shared their natural and social capital performance in their annual reports before it was a mandatory requirement.
Now, all over the world, corporate governance standards require companies to measure their natural and social capital performance, and track their contribution to the 2030 UN Sustainable Development Goals.
This growing momentum is also fueling the arrival of more standardised and generally-agreed methodologies and datasets that support the use of the Protocol. There are well-established sector guides that complement the Protocol and are increasingly refined and used as sector benchmarks.
It's only a few years later but already our coffee company, and others like them across a range of other industries, are using these recognized methodologies to produce comparable results on their natural capital performance.
This means that investors, regulators, capital markets and stock exchanges are able to recognize and reward the companies that are managing natural capital better than their competitors.
2050: Integrated capitalism that redefines value
In our vision, every company in the future, is measuring, valuing and accounting for their natural and social capital information. The worldwide momentum to include this information (for the benefit of both businesses and for investors) has boomed over the past two decades, and now this information is a standard requirement in corporate reporting. It's called integrated capitalism, and it has become the new normal.
In integrated capitalism, value is not limited to "future cash flows". It's based on integrating externalities to calculate the returns on financial, social and natural capital.
In the future, it will become mandatory for all companies to account for natural and social capital through standardised accounting rules, just as they do for financial capital.
Integrated capitalism is the transformation of the original concept of the triple bottom line of "People, Planet and Profit". Companies optimize the balance and longevity of returns on all three capitals, and they're transparent about the trade-offs that inevitably need to be made between them.
Our coffee company is still at the head of their industry. Their journey began way back in 2016 and in the years since then, they led the field by systematically integrating natural and social capital into their decision-making and performance management.
It's because they were flexible enough to act on and absorb advancements in the measurement and valuation of natural capital. And it's because they were bold enough to communicate with stakeholders on their performance in natural and social capital even when it was still only voluntary.
The future can be shaped and belongs to all of us. Through collaboration, methodology sharing and longer term thinking, we can accelerate progress to a world where more sustainable companies are recognized and rewarded. After that, the future is ours to decide.
Disclaimer: Articles in this series are submitted by people who work in organizations who are part of the Natural Capital Coalition, or people who are involved in the natural capital space more generally, the views expressed here do not necessarily represent the views of The Natural Capital Coalition, other Coalition organizations, or the organization that employs the author.
Follow Peter Bakker on Twitter: @MPB_WBCSD
Keep up to date with WBCSD on Twitter: @wbcsd
Peter Bakker is President & CEO - World Business Council for Sustainable Development (WBCSD), Ambassador Against Hunger - UN World Food Programme, Chairman - War Child, Co-Chair - Redefining the Role of Business for Sustainable Development UN Sustainable Development Solutions Network (SDSN), and Vice-Chairman - International Integrated Reporting Council.
Mr. Bakker is a distinguished business leader who, until June 2011, was the CEO of TNT NV, the Netherlands-based holding company of TNT Express and Royal TNT Post. Under his leadership TNT rose to the forefront of Corporate Responsibility via a ground-breaking partnership with the UN World Food Program and ambitious CO2 reduction targets from its Planet Me initiative, holding multiple-year top-ranking positions in the Dow Jones Sustainability Index.
Mr. Bakker is the recipient of Clinton Global Citizen Award (2009); SAM Sustainability Leadership Award (2010); and has been an Ambassador Against Hunger for the UN World Food Programme since 2011. In addition he is the Chairman of War Child Netherlands.
On 13th July 2016, The Natural Capital Coalition will launch a standardized framework for business to identify, measure and value their impacts and dependencies on natural capital. This 'Natural Capital Protocol' has been developed through a unique collaborative process; a World Business Council for Sustainable Development consortium led on the technical development and an IUCN consortium led on business engagement and piloting. The Protocol is supported by practically focused 'Sector Guides' on Apparel and Food & Beverage produced by Trucost on behalf of Coalition.
Keep up to date with our series on natural capital here.
Related
Popular in the Community