Today I had a truly amazing conservation experience. I took my first flight in a very small Cessna to obtain an aerial view of natural gas drilling over western Colorado. Our seasoned pilot, Bruce Gordon, flew Peter Hart, a conservation attorney for the Wilderness Workshop, EcoFlight videographer Jonathan Kloberdanz, and my nervous self up in the air. The mission was to obtain a birds eye view of the natural gas industry that is eating up the Piceance Basin in northwestern Colorado. Up in the air, you better believe you will gain a unique perspective of what is below.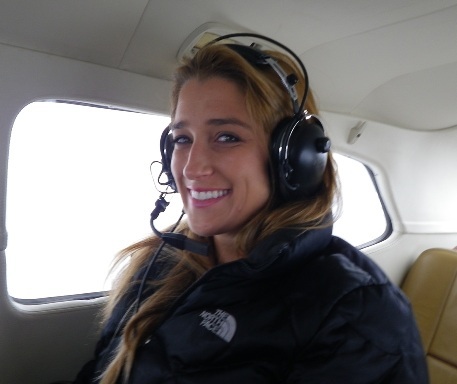 Photo Credit: J. Kloberdanz
The flight was chartered by EcoFlight a registered 501(c)(3) charity that uses airplanes to educate and advocate for the environment. The position of EcoFlight is that an aerial overview from a very small airplane provides a unique and fresh perspective of the challenges to our natural world. "The big picture unfolds from the cockpit of a small airplane, while on the ground this oversight perspective finds relevance in current events and issues of pressing importance."
A major problem in the western United States is the use of public lands for natural gas exploration. Increased natural gas drilling has brought both public support and criticism. The Piceance Basin is a quintessential example of an area in the United States that is coming to the forefront of our public attention because of widespread drilling.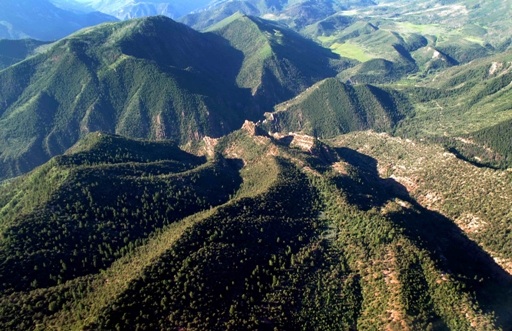 (Photo Credit: Bruce Gordon) Thompson Divide -- notice the lack of natural gas wells
In the Piceance Basin, "the primary target of gas development has been the Williams Fork Formation. The Williams Fork is a several-thousand-foot thick section of shale, sandstone and coal that contains natural gas. Advances in hydraulic fracturing within the past decade, along with higher gas prices, have made gas wells broadly economic in the area. In 2007 the basin contained five of the top 50 U.S. gas fields in proved reserves."
The best way to understand how natural gas drilling affects the landscape is to compare and contrast photographs.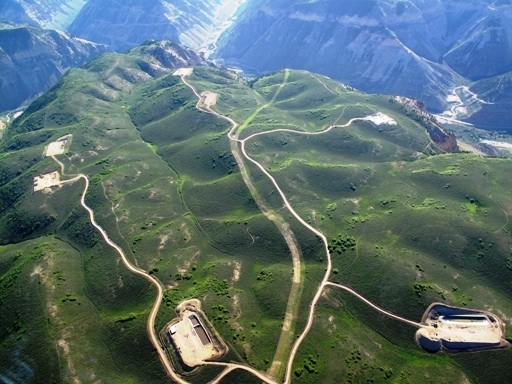 (Photo Credit: Bruce Gordon) Roan Plateau -- natural gas drilling impact is obvious
The two photographs paint a picture of what natural gas drilling does to our landscape. On the one hand, the increase in natural gas drilling has been an economic boom for the state of Colorado. On the other hand, there are real and serious environmental consequences to our land, water, and wildlife.
My experience on EcoFlight was eye-opening. The aerial view from above expanded my awareness and understanding of a major environmental issue in western Colorado.
REAL LIFE. REAL NEWS. REAL VOICES.
Help us tell more of the stories that matter from voices that too often remain unheard.