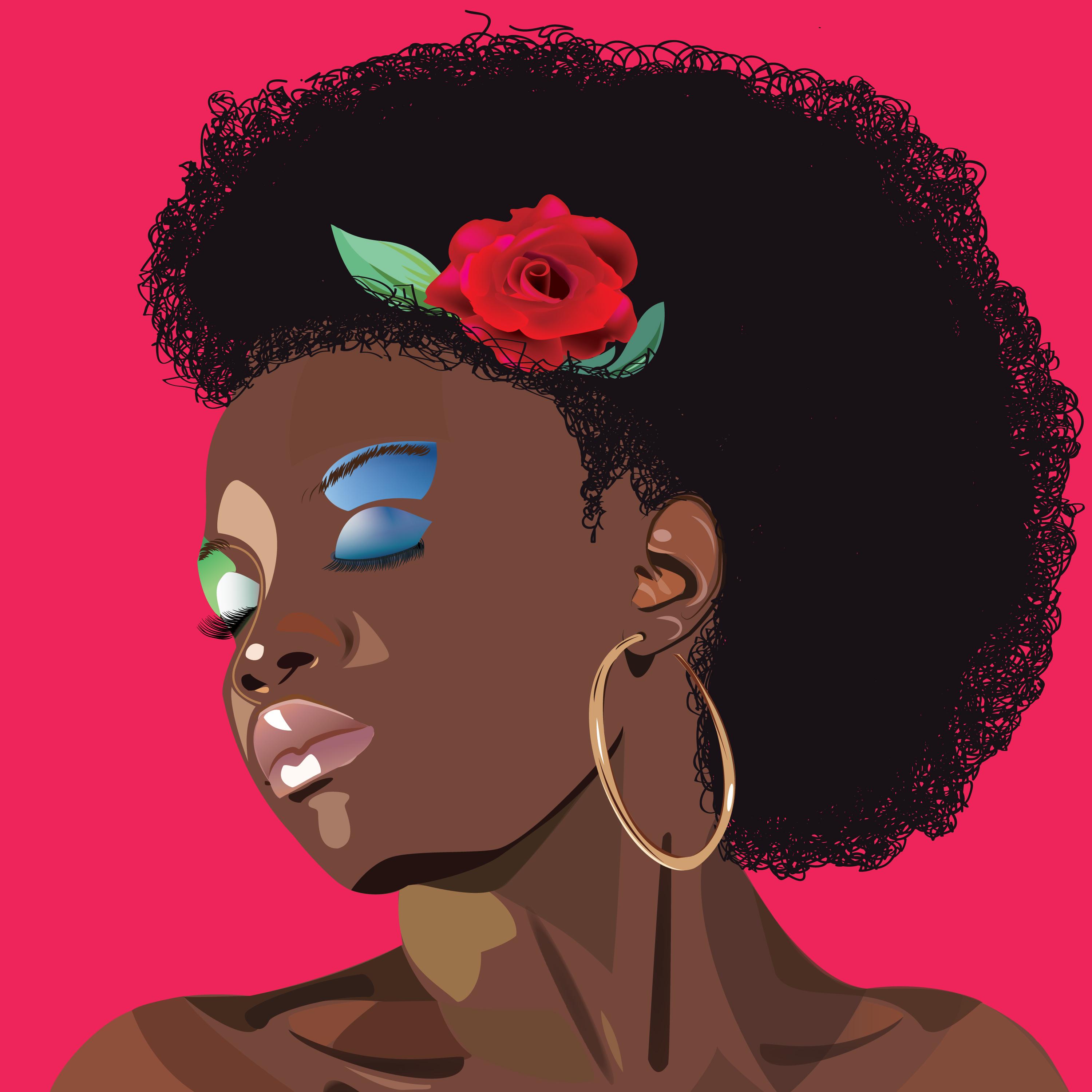 I have worn my hair mostly natural for the past 20 years. I have had different colors, braided styles, caesars, dreads - you name it, I've had it. Over the past few months I've been wearing a short cut that is easily maintained by my local barber. $20 and 20 minutes later I could have a fabulous hairstyle, fitting for me. But, because of my need to create drama in my life, I decided to let my hair grow out until next summer. My goal is a cute afro. I've always felt that there is a certain power and sexiness to the afro, from Pam Grier to Angela Davis and Jill Scott. The afro speaks to me. So what's the best path to get there? I have minimal time, and even less patience when it comes to my hair, so I'm leaning towards a braided style with extensions. Since braids should not replace maintenance, I took the time to discuss my options with three different trusted hair specialists. My goal was to maximize growth and minimize dryness and breakage while growing my afro. Here is the advice I received: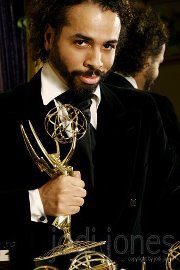 Marque : His philosophy is that hair should look easy and effortless -- never like you're trying. Marque has been doing my hair off and on for ten years, and has always had the same advice for me. "You are a low hair girl; short styles are most flattering for you." Marque says my hair is very tightly curled and because of this it tends to be dry. Sometimes manipulating the curl texture, either through products or texturizers, will soften my hair and help it grow. Marque also explains that my texture hair grows best left alone because sometime just combing the hair will make it break off. Hair is really fortified internally from a good diet. Marque suggested braids for me as an option, but only if done loosely, moisturized daily, and left in for no longer then four weeks at a time. Marque has won five Emmy Awards for his work on the ABC television talk show The View. He is also formulating a product line for all hair types.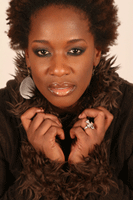 Nedjetti Harvey: She has been my hair guru through this process, and strongly suggested leaving my hair in its current state and giving it a nice trim and bi-weekly steam treatments (to add moisture, soften and alleviate dryness) instead of adding extensions to achieve my goal. She explained that my hair texture grows 1/4 inch per month and water is my BFF. She likes to work with hair in its organic state and explained that hair needs to be nourished by the elements (sun, water, air and food). I can't wait for the time when we actually have some "hairapy," and I already know that she will be the one maintaining my afro, once I reach my goal. This woman's hair styles are like works of art. Nedjetti is a celebrity hair artist and men's groomer, operating in the tri-state area. She is also an educator for the L'Oreal Soft Sheen Carson "Roots of Nature' line.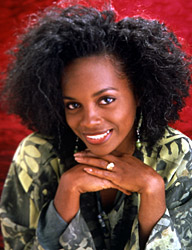 Pamela Ferrell: Pamela is a hair and scalp specialist and a doctor of naturopathy who practices holistic hair care. Pamela suggests that you wear extensions for up to 8 weeks with proper hair care. Even with braided hair extensions hair should be washed once per week regardless if extensions are human or synthetic. She thinks is a shame when stylists suggest to clients to only wash hair every two months because they have braids. That averages out to washing hair just six times per year. Pamela educates African American women on how to take care of their hair themselves because basic fundamentals of hair do not change, even if styles do. Pamela has been a hair activist since she was discriminated against in 1978, when she was fired from her job for wearing cornrows. Her company Cornrows and Co. successfully filed several different lawsuits against major hotels and corporations for regulations that prohibited African Americans from wearing braided, locked and natural styles.
So after all of this stellar advice, what did I chose? I'm choosing all three options. Right now I'm rocking twists with extensions, that I moisturize daily, wash weekly and will leave in no longer then four weeks. I will get steam treatments and trims in between, and eat a nutritious diet to fortify my hair from the inside out. And hopefully by next summer I will be sporting my afro. Wish me luck, and celebrate your unique beauty.

www.marquedehair.blospot.com
www.nedjetti.com
www.cornrowsandco.com
Calling all HuffPost superfans!
Sign up for membership to become a founding member and help shape HuffPost's next chapter