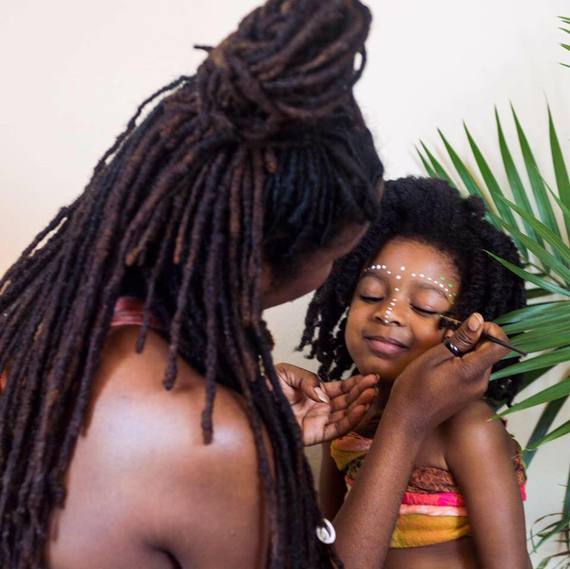 I have always had a lot of hair. That may sound strange to you but being Black and having a lot of hair means something. It means that somehow you have this imaginary advantage over other sisters in your community. It must mean that somewhere down the line you must have Indian in your family. Of course none of this is true but this is how we treat each other. Somehow, my hair was the source of awkward conversations. This always made me feel uncomfortable. Uneasy. Targeted.
And because I was always complimented on how thick and full my hair was, I was also targeted for never wanting to do it. I would wear my hair bushy and untamed, slicked back in a ponytail all the way up until my senior year of high school. At that point, I started to care what I looked like and would go see my stylist religiously. Every two weeks, I was sitting in her chair for a press and a wrap. Every eight weeks, I was there for a perm. This was a lot of work. I got my hair cut into a cute bob and somehow, it was still too much for me to deal with. By my freshman year of college, I was over it. I decided to go natural and in my mind, I would just wear my hair wild and free in an afro and be happy with that. This was almost ten years ago. There weren't any beauty bloggers, Pintrest, or YouTube videos giving me clarity. I was winging the entire process and I hated it.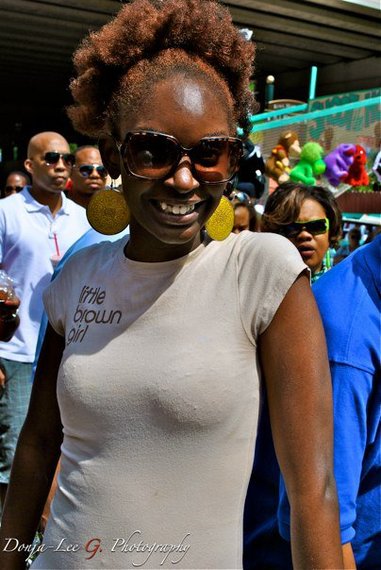 Wearing my hair in a decent fro in the daytime meant hours every night moisturizing and twisting my hair before bed.
My fingers were over it. My social life was taking a hit. There had to be a better solution. By my junior year of college, I decided to loc my hair. This was four years after I decided to go natural in the first place so now there was plenty of information readily available for how to deal with my natural tresses but not much for how to deal with my locs. I would consult my friends and the majority of them were completely against the entire idea.
What about the ugly phase?
Ugh. What about the ugly phase? I had not thought about that. For those who are unfamiliar, the "ugly" phase is normally the first year of growing your locs. They are unruly and unmanageable, thus earning them the nickname: The Ugly Phase. Granted, when I loc'd my hair, I was doing it because I wanted to start a new beginning. I wanted to remember the exact moment I began this new phase of life but at the same time, I was just tired of being so stressed about my tresses. So I took the plunge. And quit. And took it again. I went through this process about four times of twisting my hair and giving up a few weeks in. By the fall of 2010, I was finally ready to do it. I finger parted my hair and made some of the most uneven two strand twists I could possibly make. There was a going bet at my job at how long I would keep them in but I managed to overcome those first few months and within eight months, my hair was completely loc'd.
Being in the natural community, I have always felt this great divide amongst fro naturals and loc'd naturals. Who has the more spiritual journey? Which phase of acceptance was the hardest? In reality, they are both the same.
I love my locs because with each passing year and each added inch of growth, I can remember how far I have come from being that insecure girl with her two strands sticking out in every direction to becoming a woman where other people are telling me my locs are their #hairgoals.
I am now nearly six years in and I am also a mother to a beautiful little girl with a head full of hair. I did not know it then but my journey to being natural has steadily prepared me for being a mother that instills confidence in her child. It did not start with me beginning my locs but from me breaking away from the societal standards of how others felt I should wear my hair. No more perm or chemicals. It was still deeper than that. It was a self-esteem boost to wake up every morning, look in the mirror and love what I saw. It is a journey of self-acceptance that I still struggle with every day. The only difference is that now I am also in the space to be able to teach my daughter self-love. Being natural isn't just a trend. It's a lifestyle. It is loving yourself. Every vulnerable part of who you are.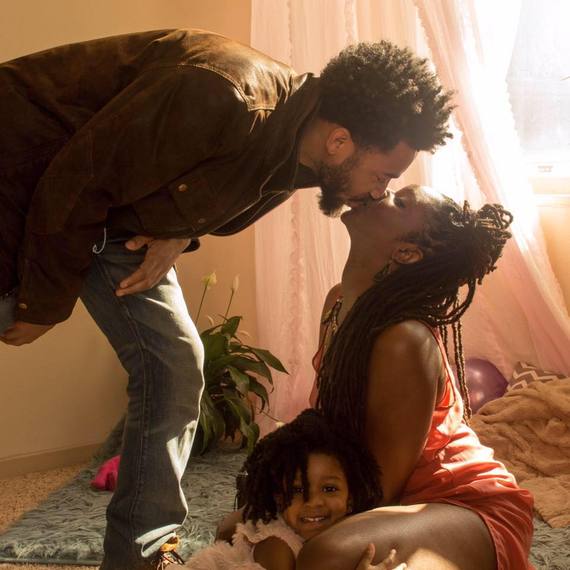 Shanicia Boswell is the creator of Black Moms Blog, where she blogs about parenting, culture, and current events from a Black mom's point of view. You can follow Shanicia on Instagram at @blackmomsblog
*All photos taken by Cassandra Gordon and Donja Gordon
Popular in the Community