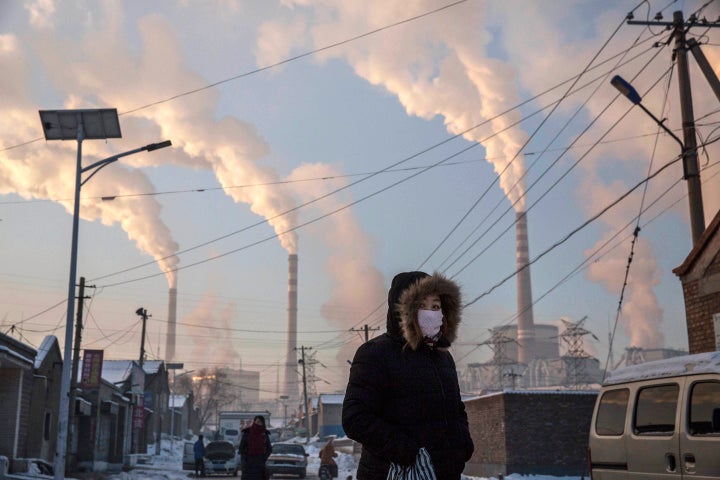 Limestone and steel for our homes, wheat and vegetables for our dinner, fossil fuels for our industries: we rely heavily on our planet's natural resources to survive.
Yet we're using up these resources at such an unsustainable pace that we may be "irreversibly" depleting some of them ― and critically damaging our Earth in the process, according to a new United Nations report.
The report from the International Resource Panel, part of the UN Environment Program, said extraction of primary materials has more than tripled in 40 years. Rising consumption driven by a rapidly growing middle class is fueling the rate.
In 1970, about 22 billion tons of primary materials were extracted from the Earth. These included metals, fossil fuels like coal, and other natural resources, such as timber and cereals. In 2010, that number had ballooned to 70 billion tons.
We'll need 180 billion tons of material annually to meet demand by 2050 if the world continues to use resources at the same rate it does today, the report estimates.
"The alarming rate at which materials are now being extracted is already having a severe impact on human health and people's quality of life," said IRP co-chair Alicia Bárcena Ibarra in a press release about the report, published late last month. "It shows that the prevailing patterns of production and consumption are unsustainable."
"We urgently need to address this problem before we have irreversibly depleted the resources that power our economies and lift people out of poverty," she added. "This deeply complex problem, one of humanity's biggest tests yet, calls for a rethink of the governance of natural resource extraction to maximize its contribution to sustainable development at all levels."
The increase in the use of fossil fuels, metals and other primary materials fuels climate change, according to the IRP. Other dire environmental consequences include higher levels of acidification and eutrophication of soils and water bodies, increased biodiversity loss, more soil erosion and increasing amounts of waste and pollution.
There's an urgent need to significantly reduce the amount of primary materials used to lessen these impacts, the report said. Material efficiency needs to improve to do this and "decoupling escalating material use from economic growth is … imperative."
Decoupling ― the ability of an economy to grow without a corresponding increase in its environmental footprint ― "requires well-designed policies," the report said. Investments in research and development, as well as improved public policy and financing, will be critical.
The report also revealed the enormously uneven distribution of material use worldwide. "The richest countries consume on average 10 times as many materials as the poorest countries, and twice the world average," it said.
The IRP ranked countries by the size of their per capita material footprints, or the amount of material required for total consumption and capital investment.
Europe and North America, which had annual per capita material footprints of about 20 and 25 tons respectively in 2010, topped the list. In contrast, the footprints for Asia-Pacific, Latin America and the Caribbean were between 9 and 10 tons. Africa's was below 3 tons.
Support HuffPost
The Stakes Have Never Been Higher
Related
Before You Go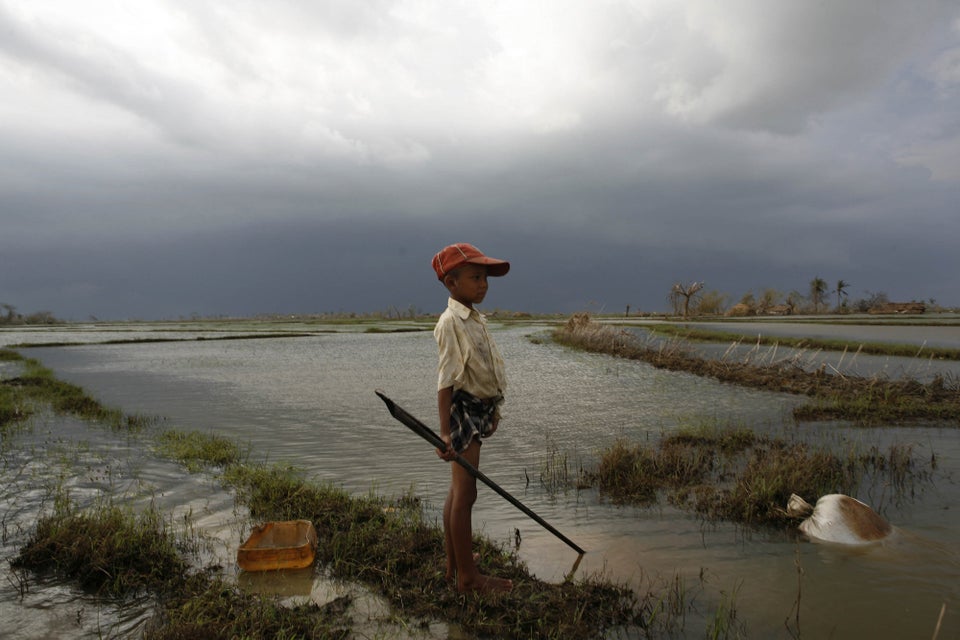 Climate change seen from around the world
Popular in the Community