WASHINGTON — The House Committee on Natural Resources has joined Interior Secretary Ryan Zinke's fight against Patagonia, accusing the American outdoor retailer of lying in order to sell merchandise.
On Friday, the committee — which is chaired by Rep. Rob Bishop (R-Utah) — posted an image to Twitter that reads, "Patagonia Is Lying To You ... A corporate giant hijacking our public lands debate to sell more products to wealthy elitist urban dwellers from New York to San Francisco."
That the post comes from an official government account has raised both ethical and legal questions.
Walter Shaub, the former director of the U.S. Office of Government Ethics, said the federal government "officially and publicly calling a company a liar for political reasons is a bizarre and dangerous departure from civic norms."
Shaub also wrote that the "attack" on Patagonia "sure looks a lot like a violation" of House committee rules dealing with social media communication.
Patagonia has been a fierce critic of the Trump administration's monthslong review of protected national monuments. The company has joined a coalition that's suing to block the sweeping cuts that President Donald Trump made last week to Bears Ears and Grand Staircase-Escalante national monuments.
The post from Bishop's committee closely resembles one earlier this week from Patagonia.
In the days since Patagonia responded to Trump's move to gut the Utah monuments by a collective 2 million acres, Zinke has railed against the private company.
He's dismissed it as a "special interest" that makes its products in China, and told Fox Business on Friday that the company "should focus on how to bring manufacturing back into the country instead of lying to the public about losing federal land."
While it's true that the land remains public and under federal control, withdrawing monument status opens the door for drilling, mining and other development.
Along with its post to Twitter, the House committee sent out a newsletter Friday that some saw as a call for individuals to boycott the company. The email, posted to Twitter by David Feinman, the director of government relations for the Conservation Lands Foundation, contained the subject line: "The Source (Patagonia: don't buy it)".
In a response to Feinman, Ben Goldey, the committee's digital director, said "nobody is calling for a boycott."
Committee spokeswoman Katie Schoettler echoed that message Saturday.
"We're not urging a boycott of Patagonia," she said in an email statement. "We're calling on them to stop selling a false narrative and to refrain from distributing misleading statements."
Goldey did not address Shaub's conclusion that the post violated committee rules, but wrote on Twitter, "it's clear we disagree with [Patagonia's] statement that 'The President Stole Your Land.'"
This story has been updated with a statement from the House Committee on Natural Resources.
Before You Go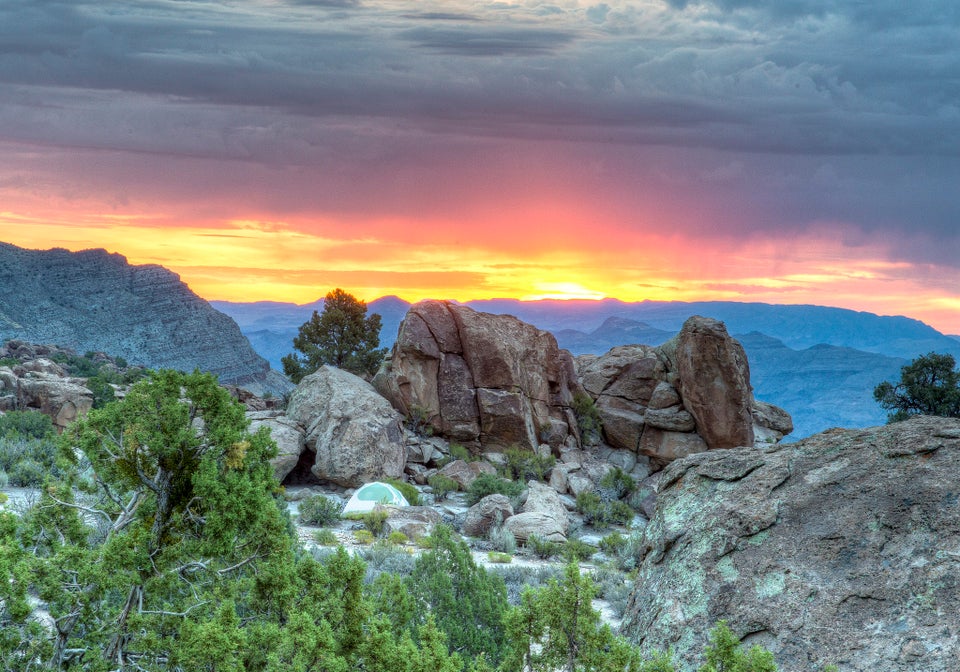 National Monuments Threatened By Donald Trump's Executive Order
Popular in the Community