Bleached, bright-white teeth seem to be everywhere -- and while traditional treatments like whitening toothpastes, at-home trays and in-office procedures are an effective way to get there, they can sometimes cause tooth sensitivity and pain. For those hoping to steer clear of chemical treatments, there are a few techniques that can possibly help your smile to sparkle naturally.
The first step is good oral hygiene. "Health and beauty are intertwined," says Arthur Glosman, D.D.S., a cosmetic dentist in Beverly Hills. "If something is healthy, it's going to look beautiful. If it's sick, no amount of white teeth is going to make it look good."
Beyond that, here are a few remedies that do (and don't) work for a whiter -- and maybe even healthier -- smile.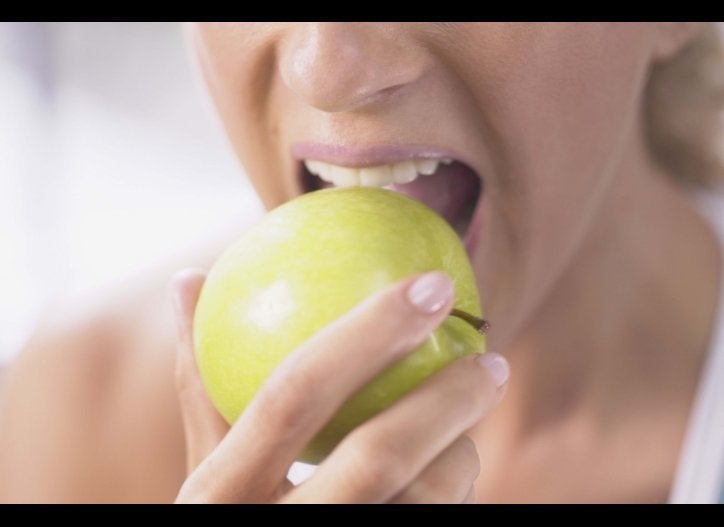 Natural Tips For Whiter Teeth
Related