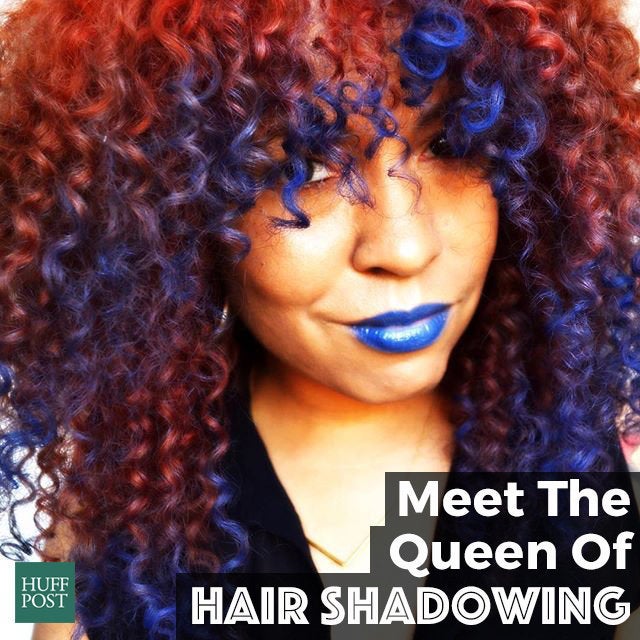 One quick scroll through NaturallyTash's vibrantly-colored curls makes her title as the "Queen of Hair Shadowing" quite appropriate. A technique that involves using eyeshadows to temporarily dye hair, hair shadowing is a temporary hair color method that became popular back in 2012 when natural hair bloggers and celebrity hairstylists, including CurlyNikki and Kevin Murphy, presented safer alternatives to dying hair that didn't require bleach.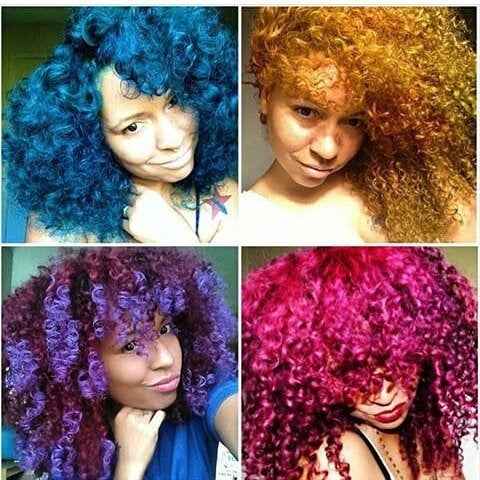 "It all started when I longed for color in my hair but didn't want to damage my hair in the process," NaturallyTash, the Texas-based blogger and kindergarten prep teacher, told The Huffington Post. "I started with Beyond the Zone Color Buzz hair chalk in purple." After a while, the blogger grew tired of using the same products. "I was cleaning out an old makeup box when I came across some powdered eyeshadow and noticed it was very similar to the hair chalk," she said. "I decided to give it a try and thus hair shadowing was born."
To keep her curls healthy, shiny and strong she swears by monthly homemade protein treatments consisting of egg, olive oil, plain yogurt and honey. She also deep conditions her hair twice a month with a heated mixture of Aussie Moist, banana baby food and coconut oil. At night, the blogger adds a little moisture to her hair and puts it up into a "pineapple" with a Loc Soc.
NaturallyTash's words of advice for anyone who is considering coloring their hair: Take it slow.
"Try a little at a time and consider your options. With temporary coloring, you can try lots of colors without the commitment of permanent hair color," she said. "If you're looking to go really light permanently and your hair is really dark, seek a professional's help. After all your hair's health is the most important."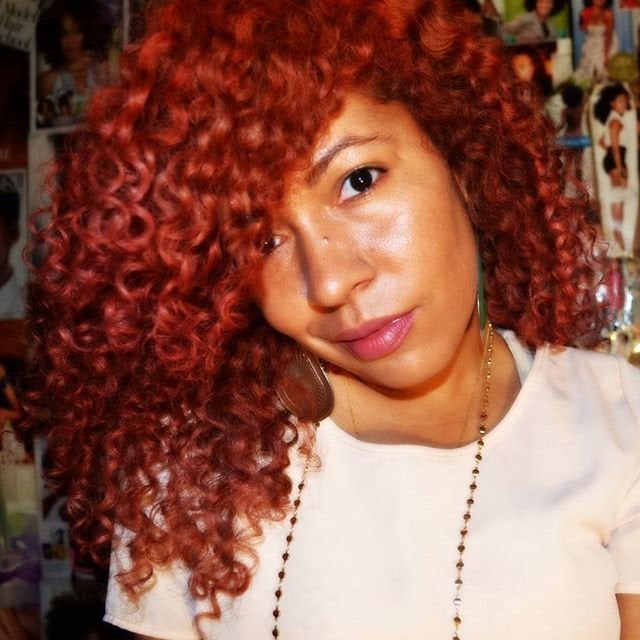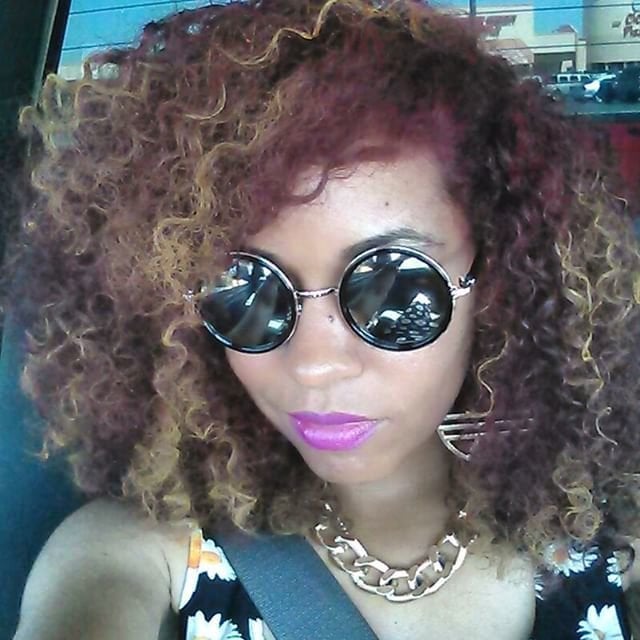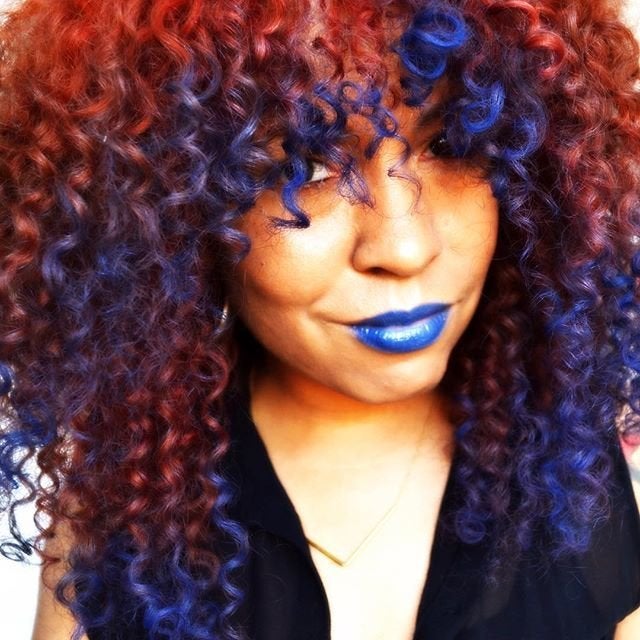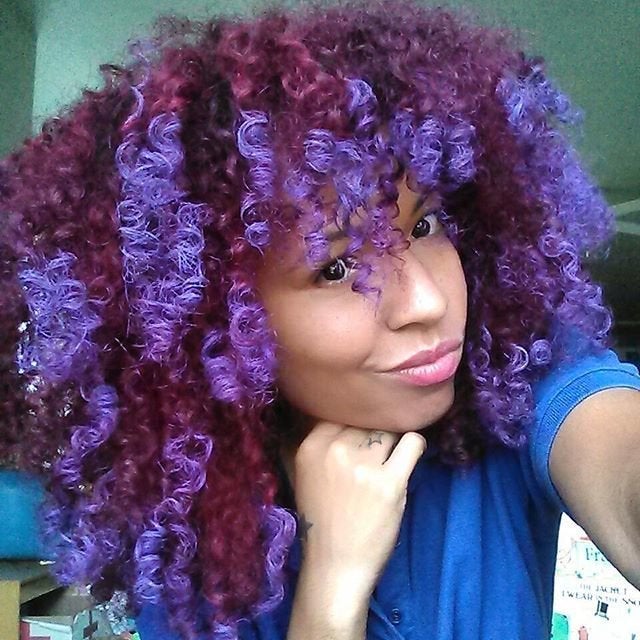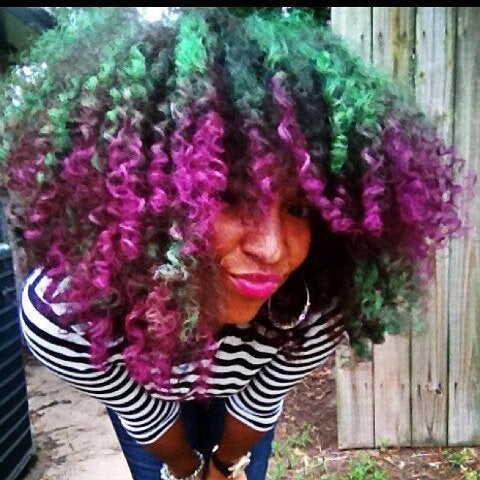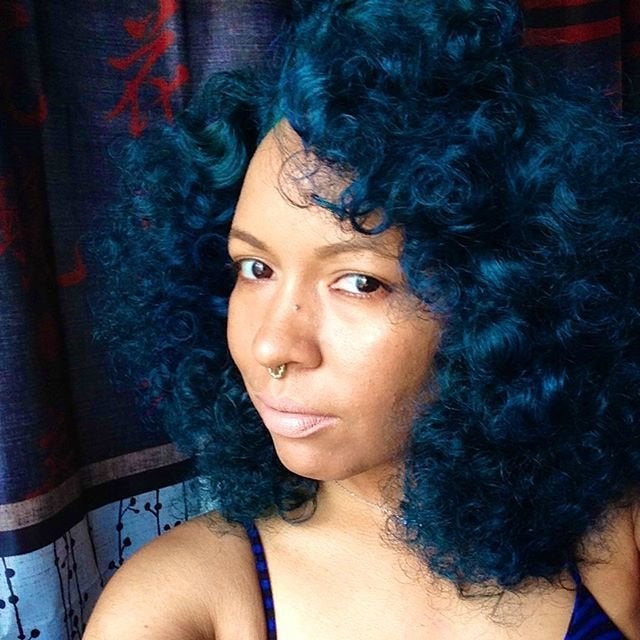 Check out HuffPost on Pinterest!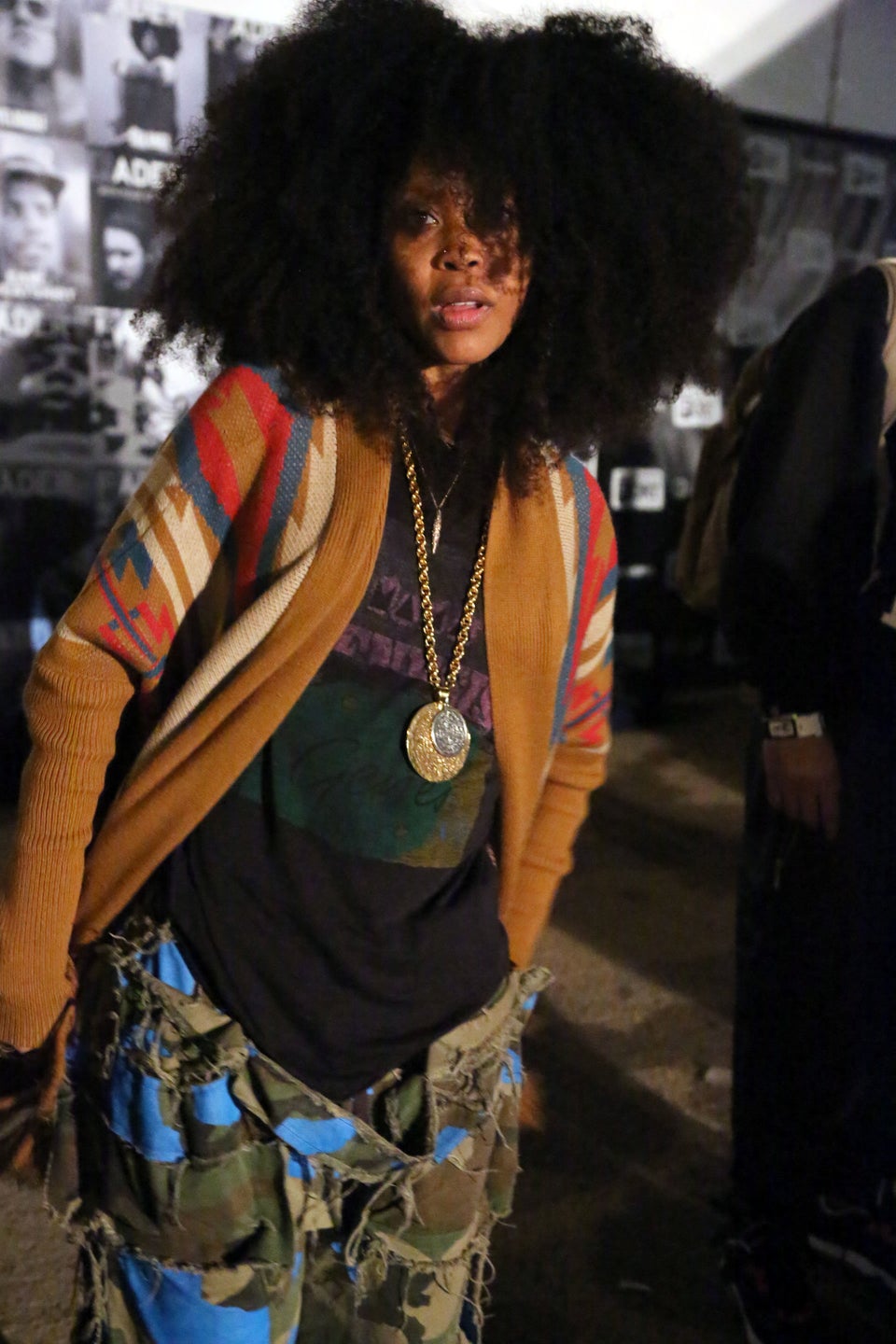 Natural Hair Celebrities