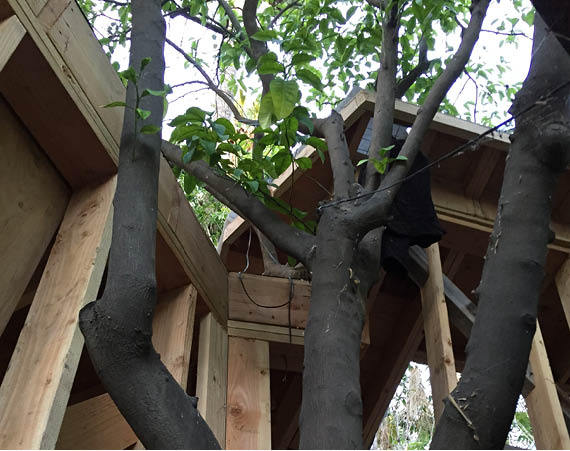 It was my good fortune to tour a nature-inspired design project under construction last November. I visited a fellow DIY-er's outdoor sanctuary -- a student's father is building a series of structures between the existing trees in his garden. It was truly magical.
Nature-inspired design has the ability to bring us closer to our roots and beginnings
Led by Mother Nature, the most innovative and prolific designer, we do not have to re-invent the wheel. From Palladio to Frank Gehry, architects and designers have looked to nature for ideas. Charles Eames, someone who made major contributions to modern architecture, furniture, graphics and fine art, insisted that designers should "innovate as last resort."
This particular nature-inspired project is focused on a grapefruit tree. There were never any drawings to follow. The chalk sketch on the dining table (above) is the extent of it. Instead, everything is laid out full scale and tweaked "in the wilderness." The tree branches are guiding the structure's forms. It is being designed as the building process unfolds. An extension to a tiny two-level tree house that accommodates sleeping quarters, it will house a bathroom with a rain shower, a kitchen counter and a seating area.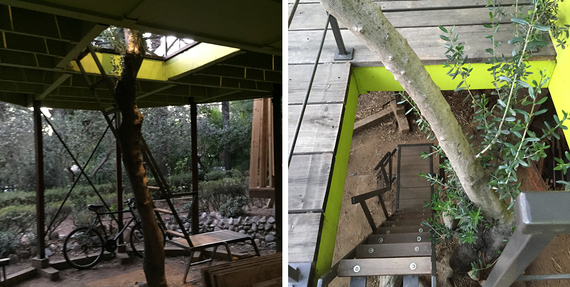 The existing tree house, just like the new structure, is one with the landscape. An olive tree is growing through it; its trunk is caressed every time someone goes up or down the staircase. I was told that there are five shades of green used to paint the exterior wall with southern exposure, and all five match the foliage exactly.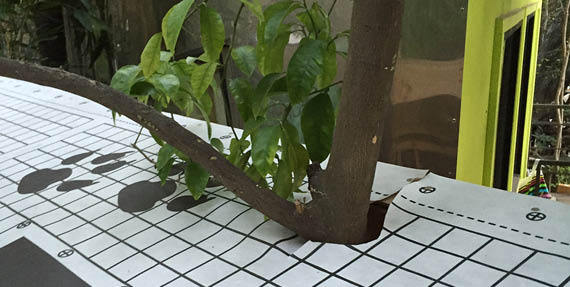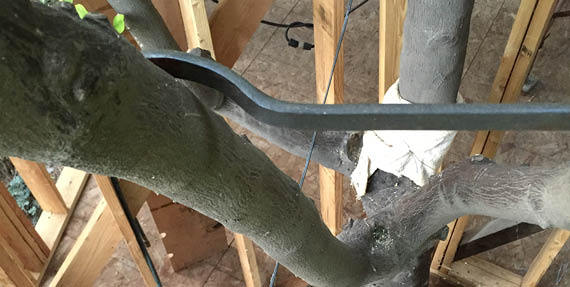 Looking at the work done, I marvel at nature-inspired imperfections. I love how every decision is based on a tangible constraint or opportunity. The walls are angled to accommodate the growing tree and to direct bamboo. The skylights are following light. Every window is a picture frame.
When something is nature-inspired, light is a major design element
The more I see, the more thrilled I get. I can imagine how fulfilling it is to create by immersing yourself in the beauty all around! This project validates what's at the core of my life and work. As DIY architect and fanatic, I am all about encouraging this kind of approach of following your intuition.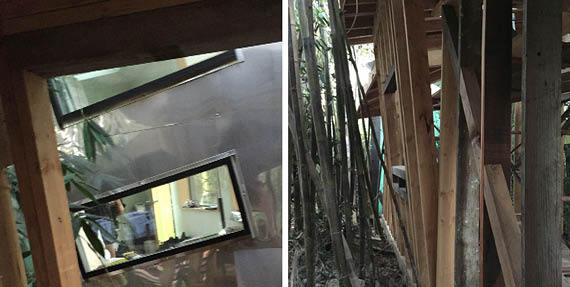 I am very grateful to my student's father for sharing his incredible design project with me. His nature-inspired solutions to issues such as waterproofing, drainage, and uprooting bamboo are as clever as they are down to earth. When in doubt, he refers to his trusted DIY "building bible" titled Do It Yourself Housebuilding: The Complete Handbook by George Nash.
Alla is an architect on demand advising DIY home improvement enthusiasts online.