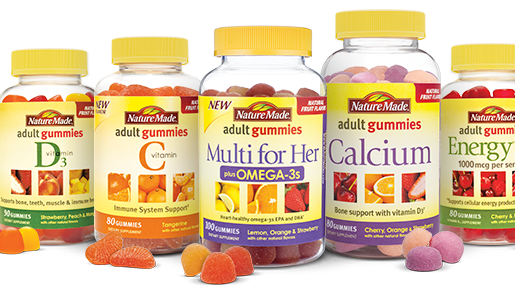 On Tuesday, the Northridge, California-based company that owns the Nature Made line of vitamins and nutritional supplements said it was pulling the following products from store shelves "out of an abundance of caution due to potential salmonella or staphylococcus aureus contamination":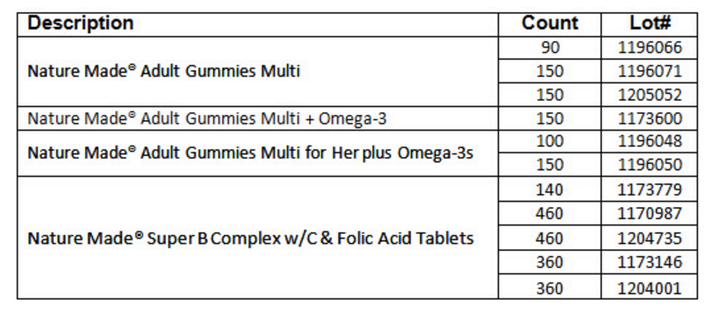 Salmonella is a bacteria that can cause fever, diarrhea, abdominal cramps and in rare cases, death. Staphylococcus aureus bacteria, more commonly known as staph, can cause a slew of medical problems, from bone infections to pneumonia, according to the Centers for Disease Control and Prevention.
"The recall was initiated after it was discovered that salmonella and/or staphylococcus aureus testing were not completed properly on these specific batch lots," the company said.
Pharmavite added it was recalling two other products -- Nature Made Adult Gummies Hair, Skin, Nails and Nature Made Vitamin D 1000 IU Tablets -- for "other reasons." No other details were given.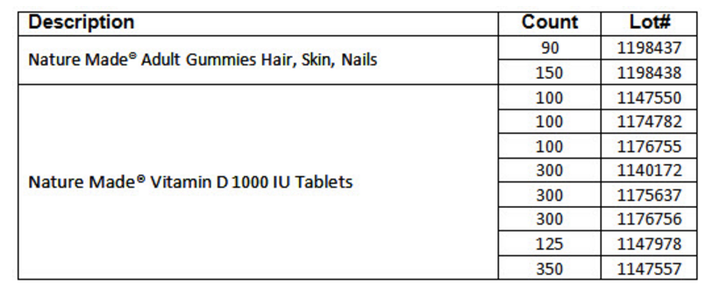 Consumers can find a product's lot number on the back panel next to the expiration date. The recalled products should not be consumed, and can be returned to the store for a full refund.