Here are some reminders of just how breathtaking nature can be.
A brutal shot of fox-on-fox violence earned Don Gutoski "Wildlife Photographer of the Year 2015," London's Natural History Museum announced Tuesday.
His "Tale Of Two Foxes" took home the most prestigious award in the museum's nature photography competition after judges pored through 42,000 entries from 96 countries, according to a press release. The picture features a red fox feeding on its prey, a blood-soaked white Arctic fox, in Cape Churchill, Canada.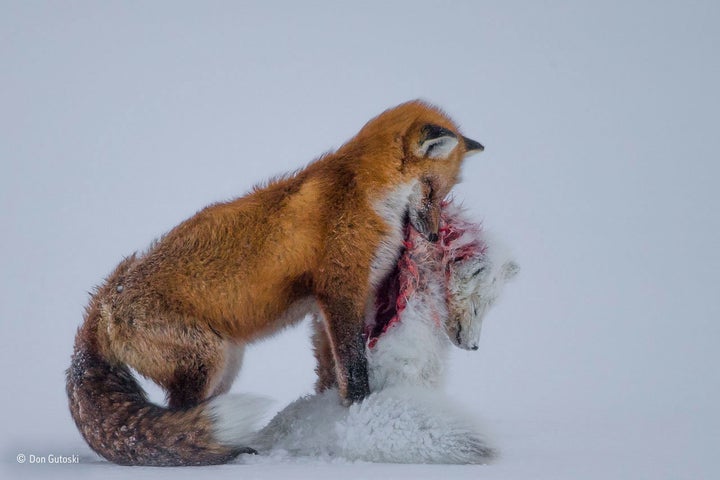 Hailed as "a beautiful but haunting portrait of the struggle for life in the subarctic climes," the photo will be the centerpiece of an exhibition that begins Friday at the museum.
The "Young Wildlife Photographer of the Year 2015" title went to 14-year-old Ondrej Pelánek for "Fighting Ruffs," which captures the birds in show-off mode with full plumage.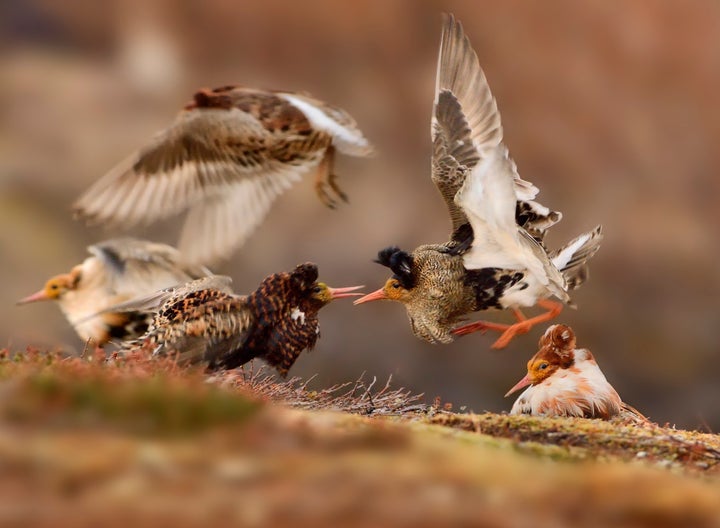 Among the other photographers earning recognition were Britta Jaschinski for "Broken Cats," a sad image of declawed and de-toothed beasts in a Chinese circus, ...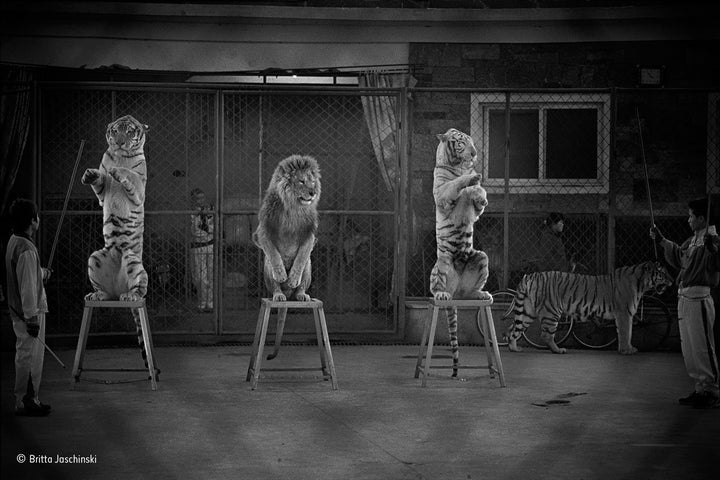 and Michael AW for "A Whale Of A Mouthful," featuring a Bryde's whale gulping sardines off the coast of South Africa.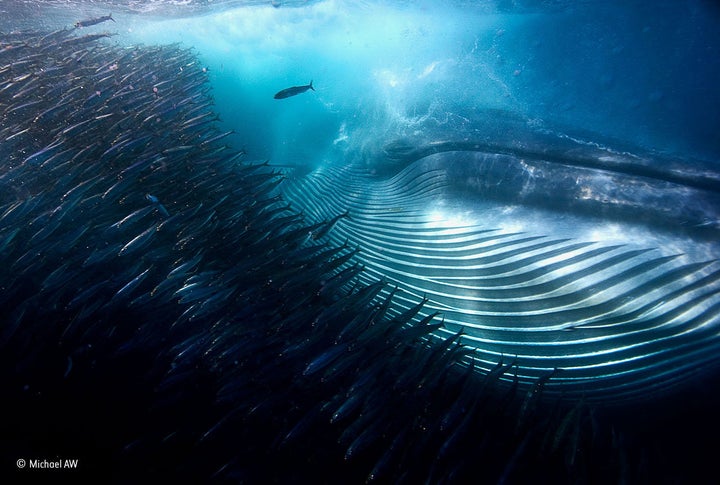 Congratulations to all. And thanks for the stunning peek at some of the creatures who share our planet.
Editor's note: "Wildlife Photographer of the Year" is owned by the Natural History Museum.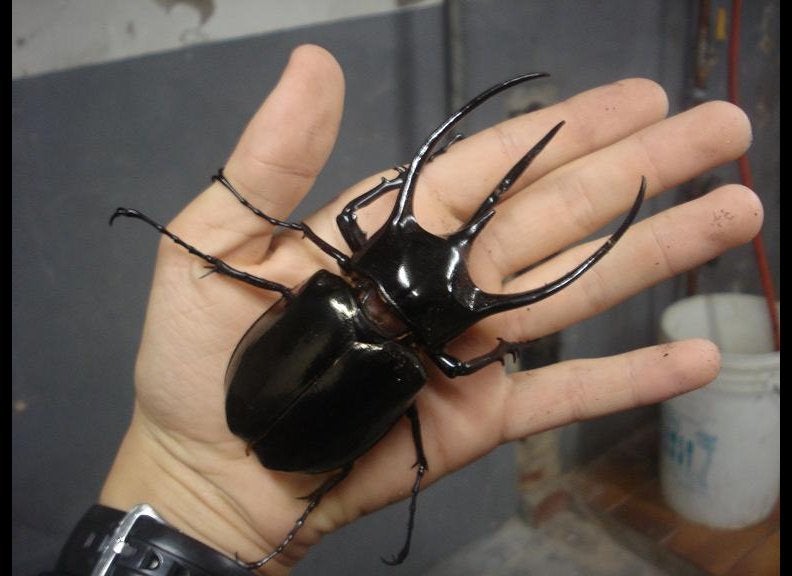 World's Most Extreme Animals
Popular in the Community