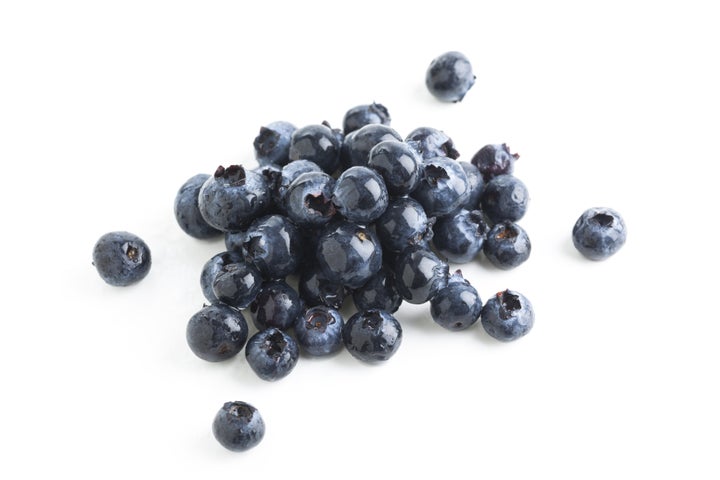 Eating foods that are rich in certain flavonoids has been associated with a reduced risk of erectile dysfunction in men, especially those under 70, according to research from Harvard University and the University of East Anglia published today in The American Journal of Clinical Nutrition.
Of the different flavonoids, anthocyanins (found in blueberries, cherries, blackberries, radishes and blackcurrant), and flavanones and flavones (found in citrus fruits) were found to offer the greatest benefits in preventing the condition, according to a new release on the study.
According to the Cleveland Clinic, as many as 52 percent of all men experience occasional erectile dysfunction. That number jumps to 70 percent of men over the age of 70. Men who take certain medications, have diabetes and/or heart disease are at a higher risk. Exercise has also been known to reduce ED risk, and this new study found that combining exercise with flavonoid-rich foods could decrease the risk of developing erectile dysfunction by 21 percent. 
Lead researcher Professor Aedin Cassidy from UEA was quoted in a press release saying, "We already knew that intake of certain foods high in flavonoids may reduce the risk of conditions including diabetes and cardiovascular disease. This is the first study to look at the association between flavonoids and erectile dysfunction, which affects up to half of all middle-aged and older men."
Even today, there are still a lot of myths surrounding erectile dysfunction. Not only is it more common than people realize, but it also could suggest a serious underlying medical issue. Therefore, it's an issue that should be checked by a doctor.
The new study involved more than 50,000 middle-aged men. The researchers took into account a range of factors including weight, level of physical activity, the amount of caffeine consumed, and whether the participants smoked. The research was also restricted to men in good health.
More than one-third of the men reported suffering new onset erectile dysfunction. But those who consumed a diet rich in anthocyanins, flavones and flavanones were less likely to suffer the condition.
The top sources of anthocyanins, flavones and flavanones are strawberries, blueberries, red wine, apples, pears, and citrus products. What are you waiting for? The farmers' market is open today, isn't it?
Also on HuffPost:
PHOTO GALLERY
Healthy Slow Cooker Recipes
Calling all HuffPost superfans!
Sign up for membership to become a founding member and help shape HuffPost's next chapter