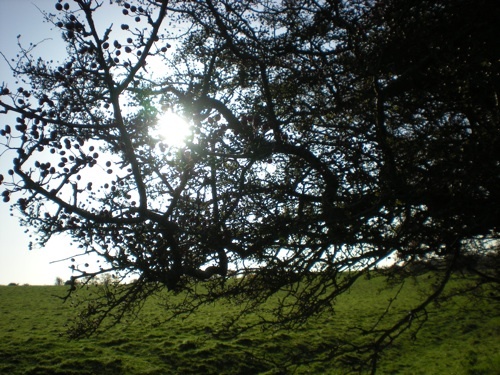 This idea is gaining recognition and was discussed in the New York Times Health Section this week. Most people find a walk in the woods relaxing, but apparently this practice not only quiets the mind, but stimulates the physical relaxation response and our immune systems. Findings of this study concluded,
"that forest environments are advantageous with respect to acute emotions, especially among those experiencing chronic stress."
Accordingly, shinrin-yoku may be employed as a stress reduction method, and forest environments can be viewed as therapeutic landscapes.
I was introduced to this study and the concept of 'biophelia', or the human innate instinct to care about and commune with nature, by New York City-based botanist and urban conservation biologist, Marielle Anzelone. Anzelone teaches and lectures throughout the five boroughs of New York City and works developing native plant landscapes. She is the founder of NYC Wildflower Week.
"Humans evolved not in kitchens and office cubbies but outside in the natural
world. These days, as we spend more time indoors, I think it's harder to feel that connection to nature - which is why education is so important and the focus of much of my work."
Experts in both natural science and psychotherapy are touting the effects of nature on the human body and mind. Psychotherapist and owner of East Sooke Counselling, on Vancouver Island, Canada, Sarah Nakatsuka, offers 'walking in nature' to patients as part of treatment. She states,
"people can spend hours talking around their problems and making sense of them, all the while staying on the level of intellect. I encourage clients toward their experience in the present moment, connecting to their senses. For some, nature is a wonderful way into that awareness."
Anzelone adds to this point sharing,
"There is a lot of anecdotal evidence, but one of the most overwhelming observations was in the aftermath of the September 11 attacks on New York City. In their grief and bewilderment, New Yorkers turned to green spaces for solace. Parks and botanic gardens reported record numbers of visitors. That gut-level instinct, that craving to connect to the natural world on some level, that's biophilia at work."
Bottom line: go outside, enjoy plants and trees, and fell better - mentally, physically, and emotionally.