It's the climax of America's virtual reality dreams.
Naughty America just released its first naughty scene that can be streamed from headsets like the Oculus Rift and Samsung Gear VR. The technology allows you to participate in a menage a trois as either a man or woman while porn stars Nikki Benz and Jaclyn Taylor get a rise out of you.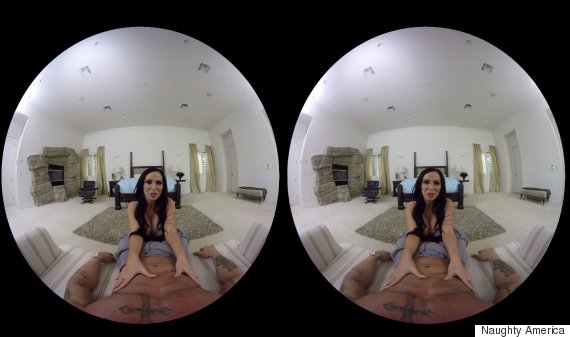 Our own HuffPost Weird News reporter David Moye became a virtual porn star for a day.
"It was all right, but weird because it was POV and I was not used to having a vagina," Moye said. "They also had a male version and my body hasn't looked that ripped or tattooed, well, ever."
Moye said that while the technology is groundbreaking and the porn is immersive, it has plenty of shortcomings. For one, you don't have full movement of your head or body -- you can only look side-to-side.
"I was fascinated by the fireplace in the scene," he said.
Once we can engage in conversation with the stars, walk around the room, and get a closer look at that fireplace, America will have done everything we expected to do with virtual reality. To be sure, though, we're inching closer and closer to the fully immersive porn we hold so dearly in this country.
"Our customers want to get as close to reality as they can get, without reality getting in the way," Naughty America CEO Andreas Hronopoulos said in a press release.
The male and female scenes are available for free over at Naughty America, and the company plans to release more in the coming weeks. Eventually, the VR scenes will cost you a subscription at Naughty America, which is about $8 per month for a yearlong commitment.
"Signed up for a year, instantly, this is pretty good for their first video," one user wrote on the subreddit /r/oculusnsfw. "This is a win-win for us."
"I am going to go broke," wrote another.
Related
Before You Go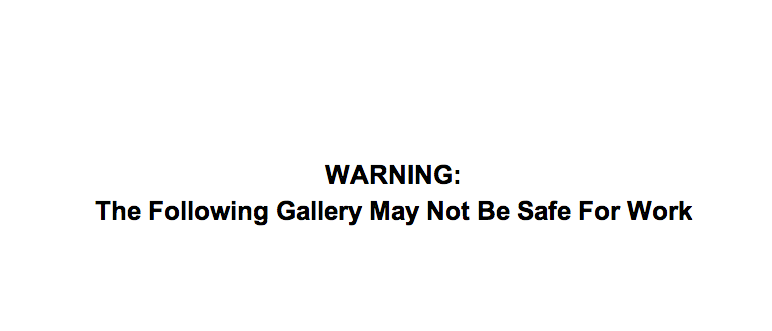 Sex Toys Of The Future
Popular in the Community