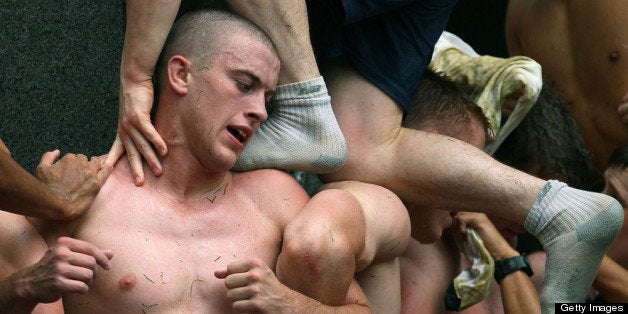 On Monday afternoon, about 1000 Naval Academy midshipmen will attempt to climb a greased, 21-foot-tall obelisk.
The Herndon Monument Climb is a yearly tradition for freshmen, who will endeavor to replace a "dixie cup" hat at the top of the monument with an upperclassmen's hat.
The monument will be covered with a couple hundred pounds of lard -- which can make for a slippery, and many-hours-long, undertaking.
PHOTO GALLERY
2012 Herndon Monument Climb